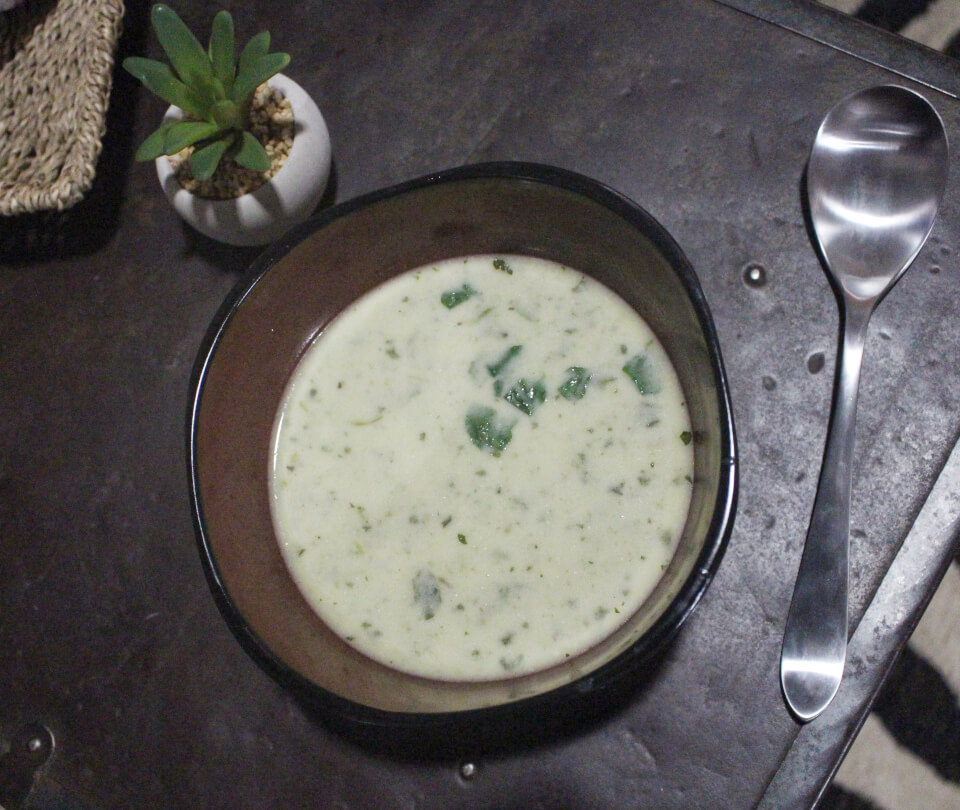 Mastering the Art of French Cooking | Julia Child
Recipe 49
- Potage Créme de Cresson [Cream of Water-cress Soup], p. 41
You can buy Julia Child's Mastering the Art of French Cooking which contains these recipes here.
____________________________
Butter Count: +5 TB
Cost: $6.06 [~$1.01 per serving]
48 recipes. That's how many Julia Child recipes I got through before I injured myself. If you ever think it is a good idea to fill a blender three-fourths full with extremely hot soup- think again. I know I will next time thanks to my new scar on my right forearm. Or as I like to call it- my constant reminder not to do stupid things in the kitchen. Oh well, lesson learned. Maybe I need to invest in a food mill.
This soup is simple. It is delicious, and, as I write on this cold day, I could actually go for a bowl right now. It starts with onion and butter in a saucepan, as all good recipes do. You'll get them translucent but not brown. This is accomplished by having it on a fairly low heat with the lid on for about 5 to 10 minutes. Then you'll dump in 3 to 4 cups of watercress and some salt, and cook for about 5 more minutes. A small amount of flour is added to thicken it up, 5 ½ cups of chicken broth is beaten in, simmered for 5 more minutes, then pureed through a *food mill*.
Next, you will make the creamy component. You can make a soup creamy by adding egg yolks and cream and beating them slowly into the soup base. Return the pot to heat to poach eggs but do not scramble! With a little practice, this will become not so intimidating. Lastly, add butter, of course!
This is a great soup if you want to look fancy but do not want to put that much work in. With that said, I enjoyed the leek and potato soups much more. But as Julia said, cream of watercress soup is a lovely soup and a perfect one for an important dinner.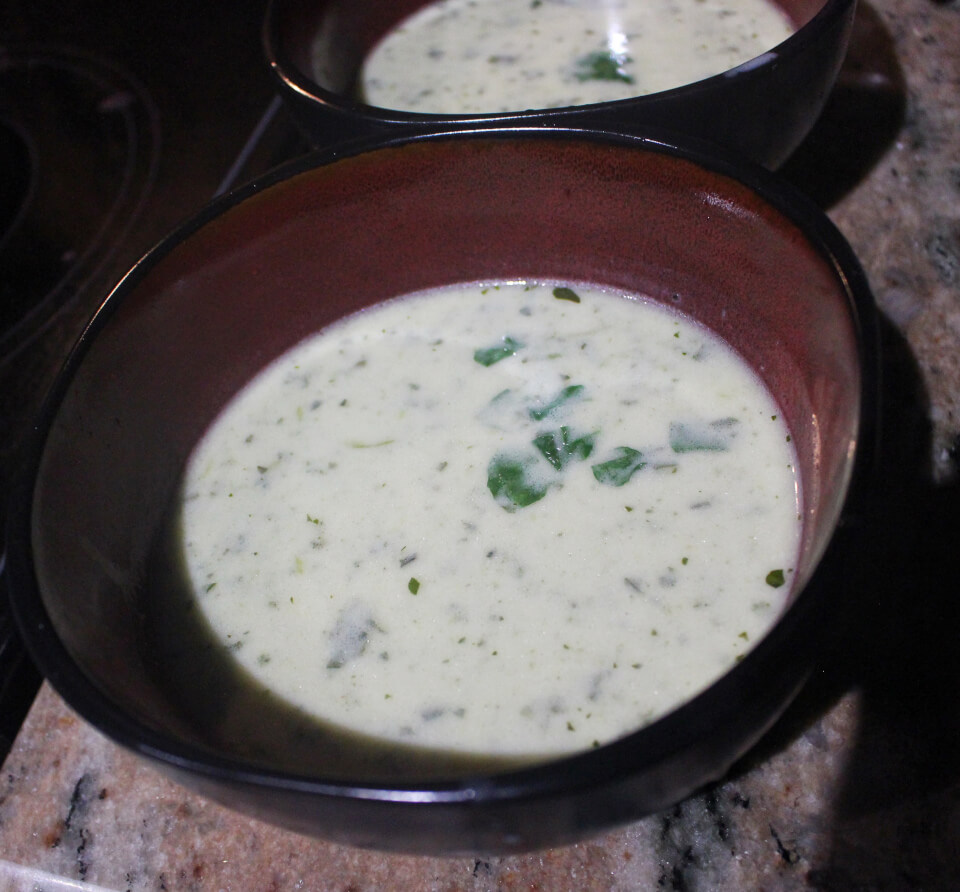 You can find these recipes and all the other Julia Child recipes I make in Mastering the Art of French Cooking
Bon appétit!
November 13, 2019 by Laura Bullock