Christmas Series | Figgy Pudding
December 21, 2020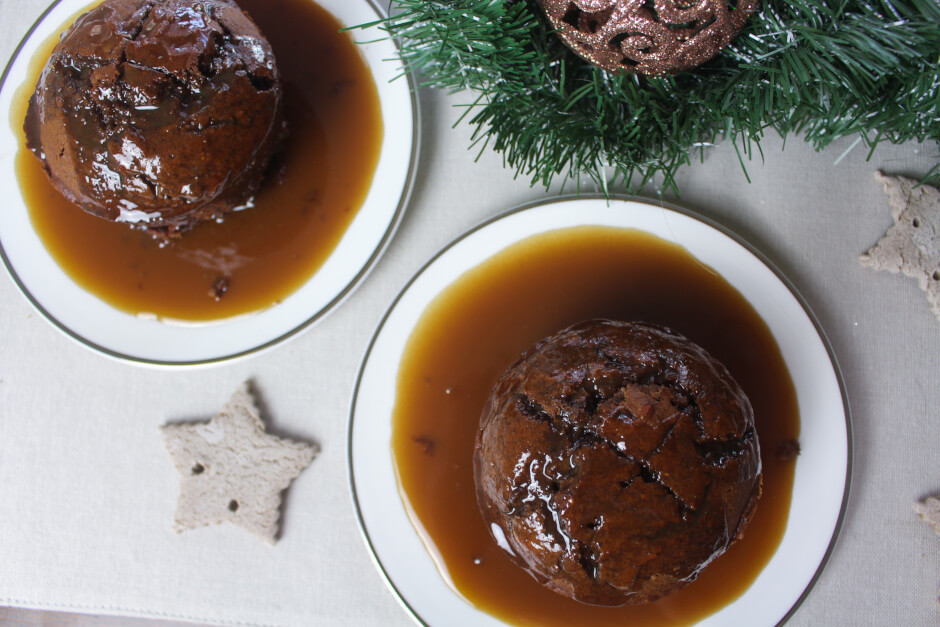 Welcome to my 12 days of Christmas Foods! Each day I make a different Christmas recipe. I'll share which recipe I used, a little history about the recipe, the steps involved in making it, and, of course, delicious pictures. On day 1, I made gingerbread and on day 2, I made aged eggnog. Day 3 was roasted chestnuts. Day 4 was Christmas fudge, and day 5 was Mincemeat Pie. Day 6 was Chocolate-covered Pretzels, and day 7 was Fruit Cake.
On the eighth day of Christmas foods, I made the figgy pudding recipe from Food Network.
"Oh, bring us some figgy pudding. Oh, bring us some figgy pudding. Oh, bring us some figgy pudding, and bring it right here. We won't go until we get some. We won't go until we get some. We won't go until we get some so bring it right here."
How many of you have sung this song every year and wondered what in the world figgy pudding was?? If so, join the club. I imagined a dessert with a pudding-like consistency and jammed packed full of figs. The image in my mind wasn't that appetizing to be honest. Now after trying figgy pudding, I completely understand why those people singing that song were so demanding when it came to this dessert. Holy Moly it's so good! It's more like cake than anything. And cover it in that delicious caramel sauce. I'm getting hungry just thinking about it!
History Lesson: Figgy pudding is also known as plum pudding and dates way back. Originally, figgy pudding contained preserved and sweetened meats and vegetables (just like mincemeat and fruitcake!). This provided a way for them to preserve their meats for the winter months. It was more savory than sweet containing beef, mutton, currants, raisins, prunes, wine, and spices. It was more of a soup-like consistency, and traditionally was served as dessert at a British Christmas dinner.
At the end of the 14th century, eggs, breadcrumbs, dried fruit, beer, and spirits were added which made it into more of a bread-like consistency. In Victorian England, people stopped putting meats into the pudding which resulted into the figgy pudding we know today. Back then the word 'plum' was used as a label for all dried fruits. This means that figgy and plum pudding sometimes didn't even contain figs and/or plums!
In the 19th century, families would make up their figgy puddings the Sunday before Advent which was known as Stir-Up Sunday. Each person would stir the mixture for good luck. The recipe most used contained 13 ingredients which represented Jesus and the Twelve Apostles. It was wrapped, boiled, and left alone to mature until Christmas Day. The pudding was then steamed for 2 hours to warm it up before serving.
In 1843, Charles Dickens' A Christmas Carol mentioned the pudding describing it as "a speckled cannon-ball, so hard and firm, blazing in half of half-a-quartern of ignited brandy, and bedight with Christmas holly stuck into the top." It was common to pour brandy over the pudding prior to serving and light it up for a show.
As for the song "We Wish You a Merry Christmas," it's likely it dates all the way back to the 16th or 17th century when the carolers would demand dessert and drinks to keep them energized while singing in the cold English nights.
You can find my sources and read more about figgy pudding on smithsonianmag.com and delishably.com.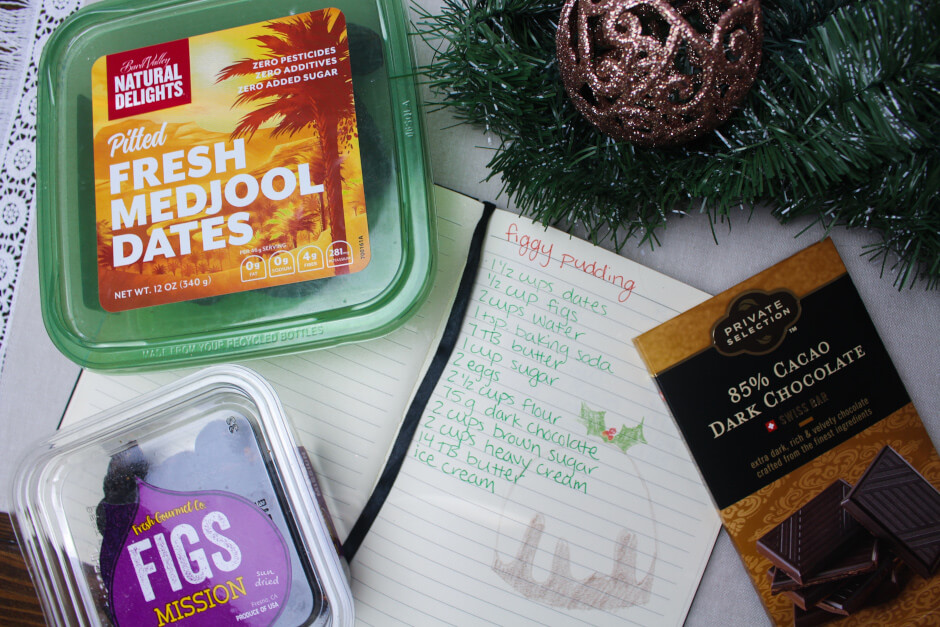 Let's talk about the recipe! I got this figgy pudding recipe from Food Network. This recipe is AMAZING. It has some traditional elements such as a fig and date puree and some modern elements such as the delicious caramel sauce. I could eat this every single day. It's that good. The fig/date puree is added to butter, sugar, eggs, flour, and dark chocolate. The sauce consists of brown sugar, heavy cream, and butter. How could this be bad? Look at those ingredients! Yum! They recommended to serve with ice cream, but I found it to be perfect on its own. Just like the song, I'm not leaving until I get some figgy pudding.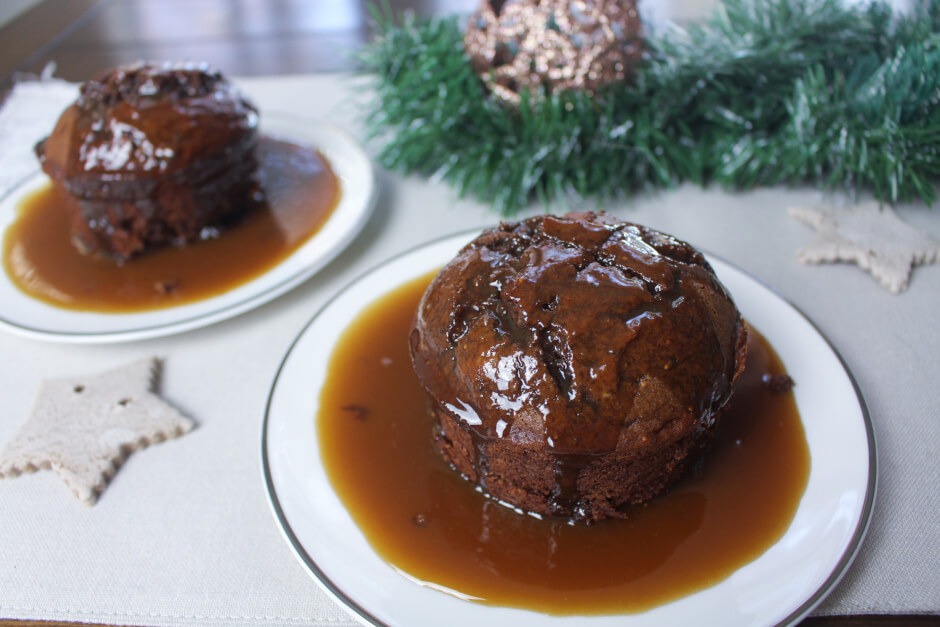 See you all again tomorrow for day 9. Happy Eating!
Bon appétit!
December 21, 2020 by Laura Bullock