Christmas Series | Christmas Sugar Cookies
December 24, 2020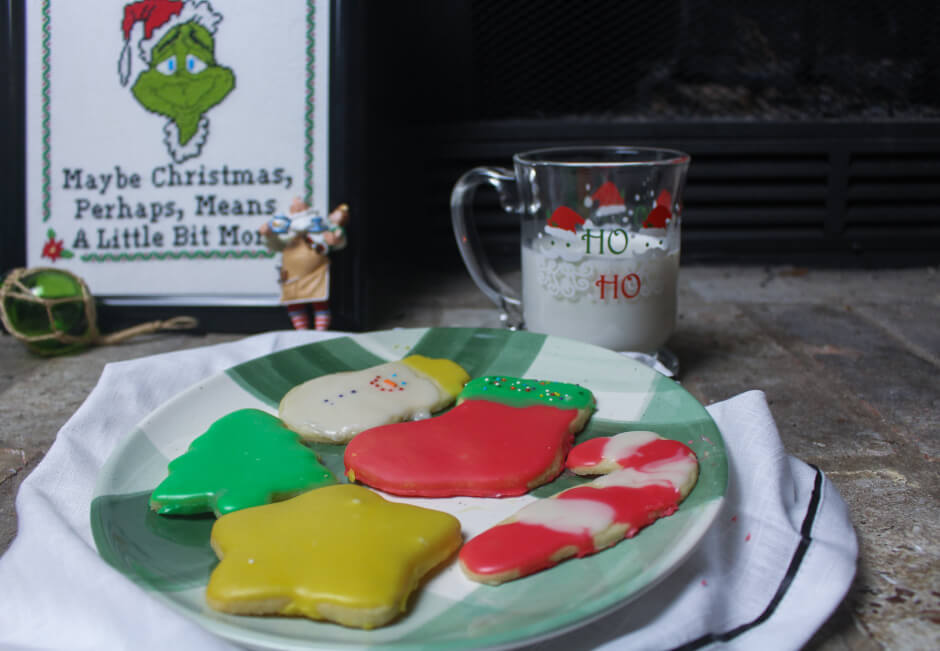 Welcome to my 12 days of Christmas Foods! Each day I make a different Christmas recipe. I'll share which recipe I used, a little history about the recipe, the steps involved in making it, and, of course, delicious pictures. On day 1, I made gingerbread, day 2 I made aged eggnog, day 3 was roasted chestnuts, day 4 was Christmas fudge, day 5 was Mincemeat Pie, day 6 was Chocolate-covered Pretzels, day 7 was Fruit Cake, day 8 was Figgy Pudding, day 9 was Gingerbread Cookies, and day 10 was Mulled Wine.
On the eleventh day of Christmas foods, I made Christmas sugar cookies from a family recipe. These cookies are my favorite, and it wouldn't be Christmas without them. I could easily eat at least 10 of them in one sitting. These cookies end up being an all day affair- from mixing up the dough, to rolling it out, baking, icing, and decorating. A beloved Christmas tradition!
History Lesson: Sugar cookies have been around since the mid-1700s. They were created by German Protestant Settlers (Moravians) in Nazareth, Pennsylvania. Because of this, they were known as Nazareth cookies. Along with the recipe, German and Dutch settlers also introduced cookie cutters. They were so fun that this really increased cut-out cookie recipes in popular cookbooks. Plus, they were so simple to whip up that even kids could make them which led to them being left out as a snack for Santa Claus beginning in the early 1900s.
In the 1970s, the game was changed when pre-made sugar cookie dough was introduced to the world. This made it even easier to make those holiday cookies! Now, sugar cookies are made not only at Christmas, but also for Easter, Halloween, and Valentine's Day.
You can find my sources and read more about sugar cookies on redbookmag.com and sweetoothdesign.com.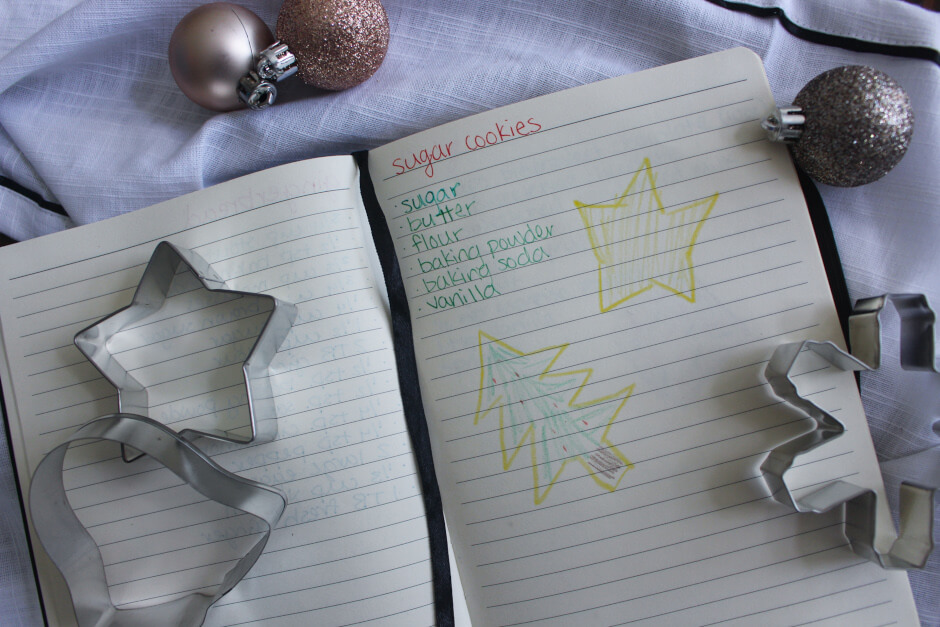 Let's talk about the recipe! I used my family recipe for these sugar cookies. These are the cookies I've been eating since I was a small tot, and couldn't imagine Christmas without them. It's a very simple recipe consisting of butter, sugar, flour, baking powder, baking soda, and vanilla. There's so many wonderful sugar cookies online you can make just like this one!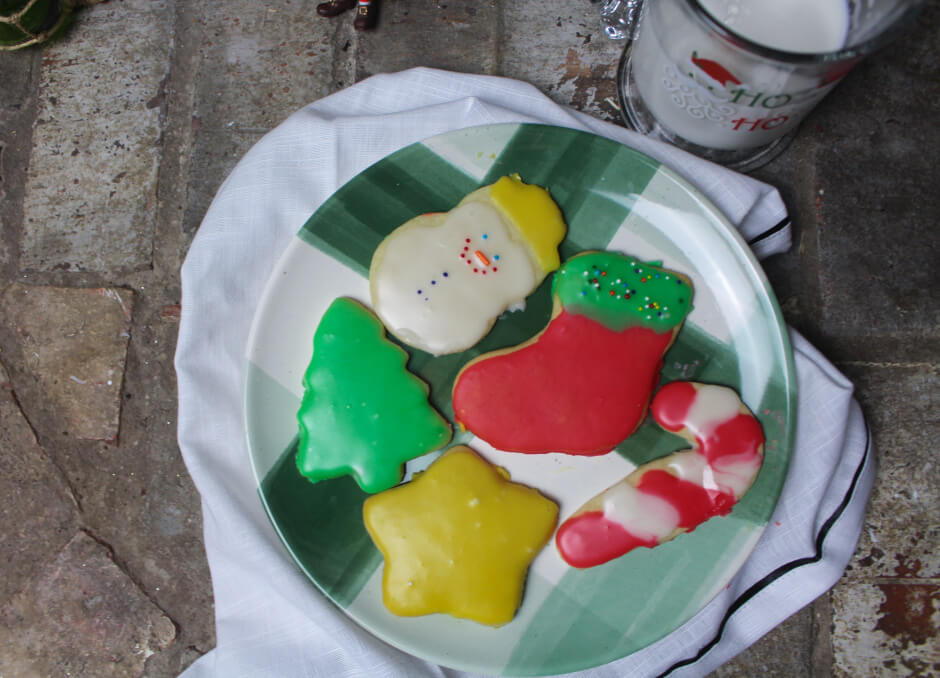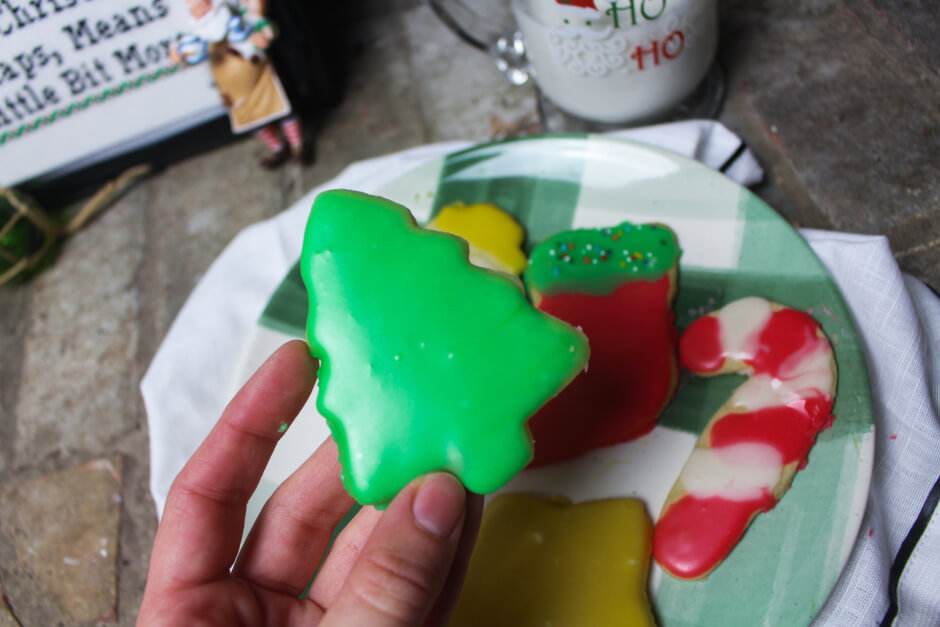 See you all again tomorrow for day 12. Can't believe tomorrow is Christmas! Happy Cookie Decorating!
Bon appétit!
December 24, 2020 by Laura Bullock