Christmas Series | Gingerbread Cookies
December 22, 2020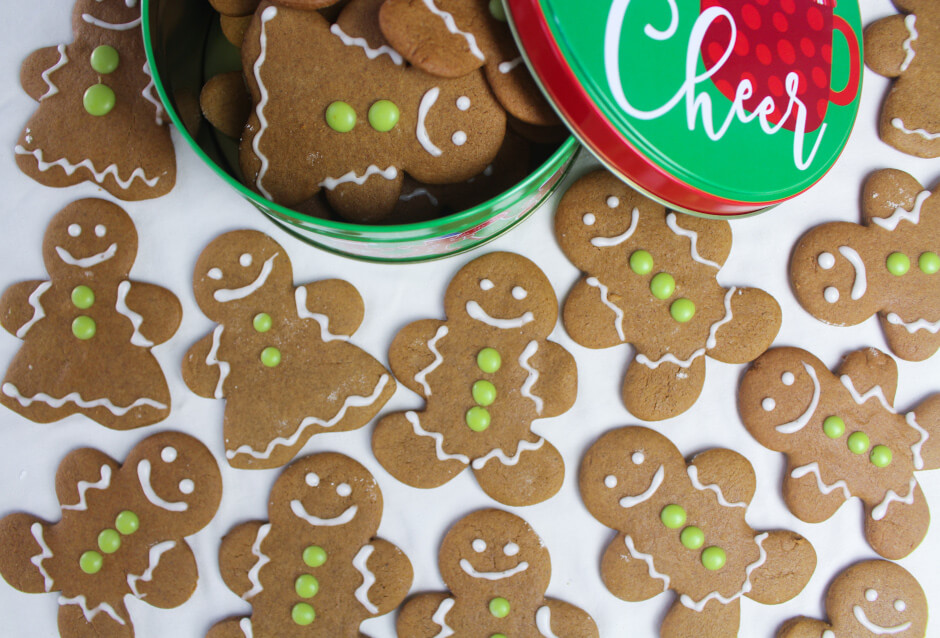 Welcome to my 12 days of Christmas Foods! Each day I make a different Christmas recipe. I'll share which recipe I used, a little history about the recipe, the steps involved in making it, and, of course, delicious pictures. On day 1, I made gingerbread and on day 2, I made aged eggnog. Day 3 was roasted chestnuts. Day 4 was Christmas fudge, and day 5 was Mincemeat Pie. Day 6 was Chocolate-covered Pretzels, and day 7 was Fruit Cake. Day 8 was Figgy Pudding.
On the ninth day of Christmas foods, I made the gingerbread cookie recipe from Sally's Baking Addiction.
Aren't gingerbread cookies just the cutest? I didn't grow up eating them much, but I love them now. The spiciness makes these a perfect treat for the holidays.
History Lesson: I went deep into the history of gingerbread in day 1 of Christmas Foods. You can check it out here! Back in the day, gingerbread cookies were shaped like animals, kings and queens, and gilded with gold. You could find them at Medieval Fairs in England, France, Holland, and Germany. Queen Elizabeth I is actually the one that thought of the idea to decorate the cookies after she made some that resembled the visiting dignitaries. Gingerbread cookies weren't just a Christmas treat though. The shapes of the gingerbread would change depending on what season it was.
In Germany, the cookies were called lebkuchen and heart-shaped with sweet love messages written on them. In the 1600's, Nuremberg was known as the "gingerbread capital of the world" due to the bakers turning the cookies into works of art.
They sometimes had a ribbon tied around them and were a token of love. These were commonly made by witches or magicians. "If they could get the man of their choice to eat the gingerbread man that had been made for them, the idea was the man would then fall in love with the young woman," said Carole Levin, director of medieval studies at University of Nebraska-Lincoln.
The reason gingerbread became associated with the holidays was simply because the spices were thought to heat you up during the cold.
You can find my sources and read more about gingerbread cookies on pbs.org, marthastewart.com, and time.com.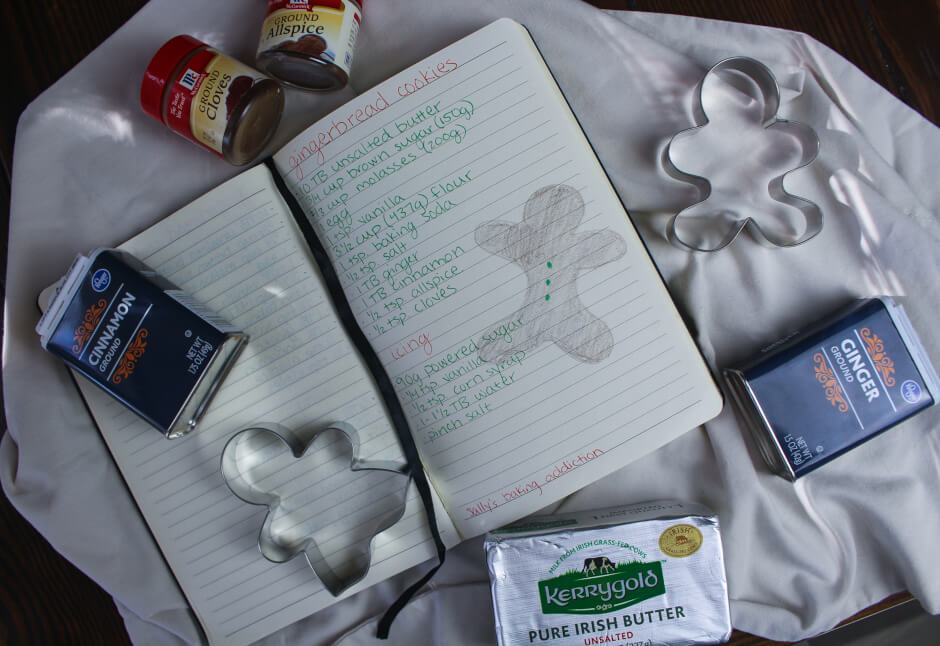 Let's talk about the recipe! I got this gingerbread cookie recipe from Sally's Baking Addiction. I love this recipe because it calls for a whole tablespoon of ground ginger so the cookies are perfectly spiced. It's also filled with cinnamon, cloves, allspice, molasses, and brown sugar. The hardest part about this recipe is having to wait for it sit in the fridge overnight. I topped my gingerbread men with Sally's easy cookie icing. Overall, a great recipe and look how cute they are! In fact, I'm eating one now as I write this.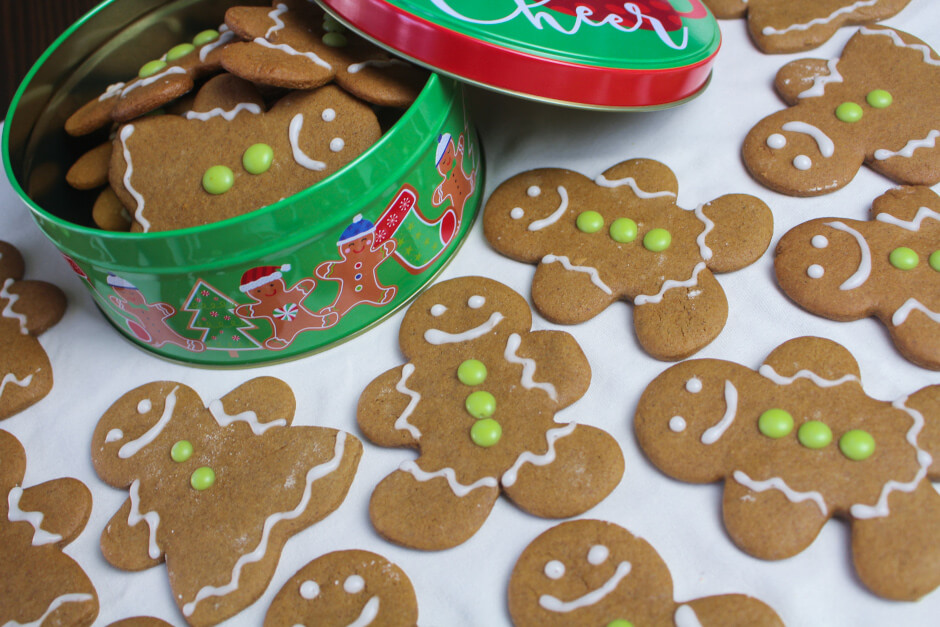 See you all again tomorrow for day 10. Happy Baking!
Bon appétit!
December 22, 2020 by Laura Bullock