Laura The Gastronaut > Movie-themed Recipes > The Nightmare Before Christmas
The Nightmare Before Christmas
Movie-themed Recipes
*This post may contain affiliate sales links. Please see full disclosure policy for details.*
Have a The Nightmare Before Halloween movie date night while sipping on this spiced ginger old fashioned and snacking on evil gingerbread men!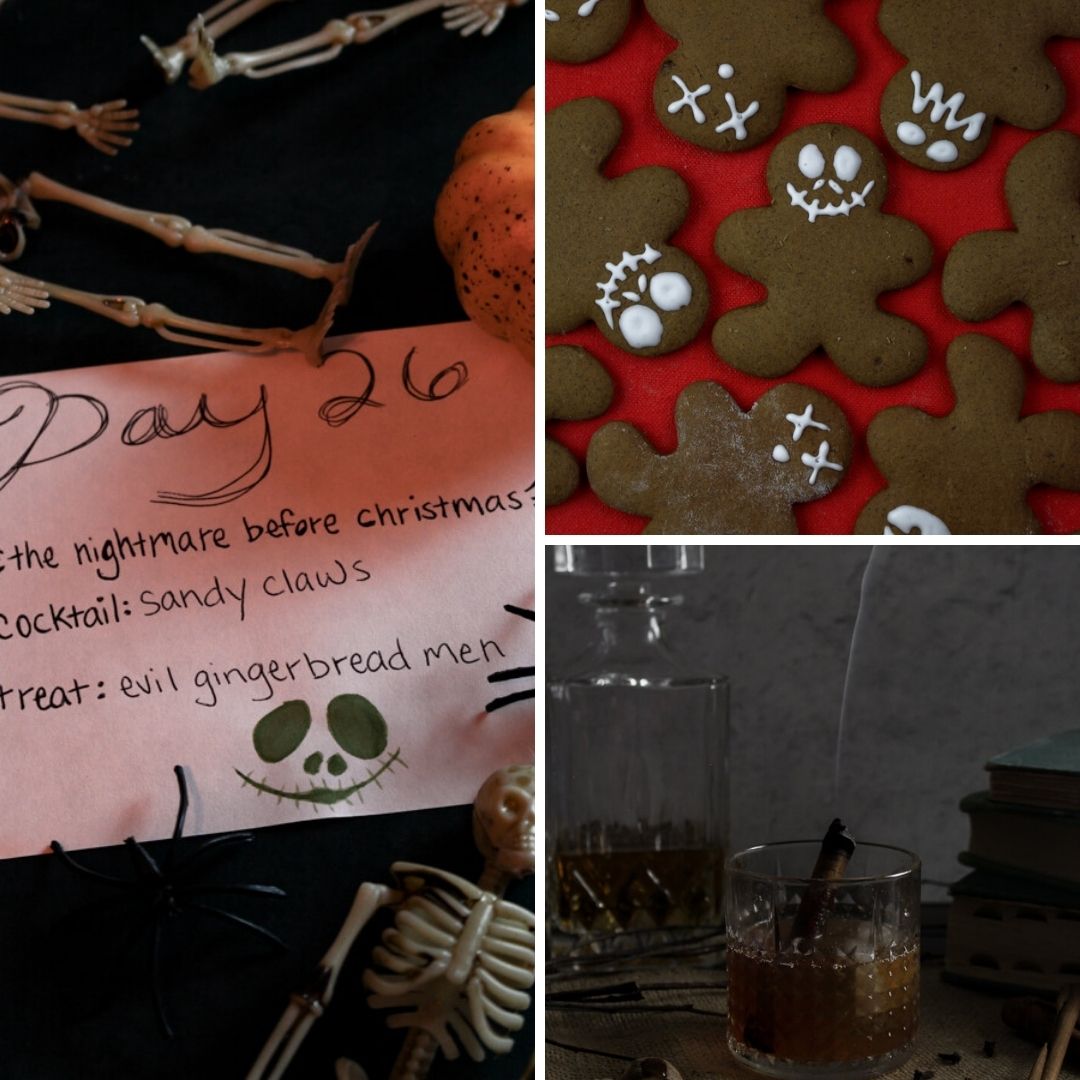 THAT'S RIGHT. I AM THE PUMPKIN KING!
This movie was so much fun to create recipes for! My main goal was to create a cocktail and treat that perfectly combined the Halloween season with Christmas season. Recipes that I'm sure Jack Skellington would absolutely love. I'm so excited for this one so let's get going!
These recipes were created for my 31 Days of Halloween! Also check out more Movie-Themed Recipes here!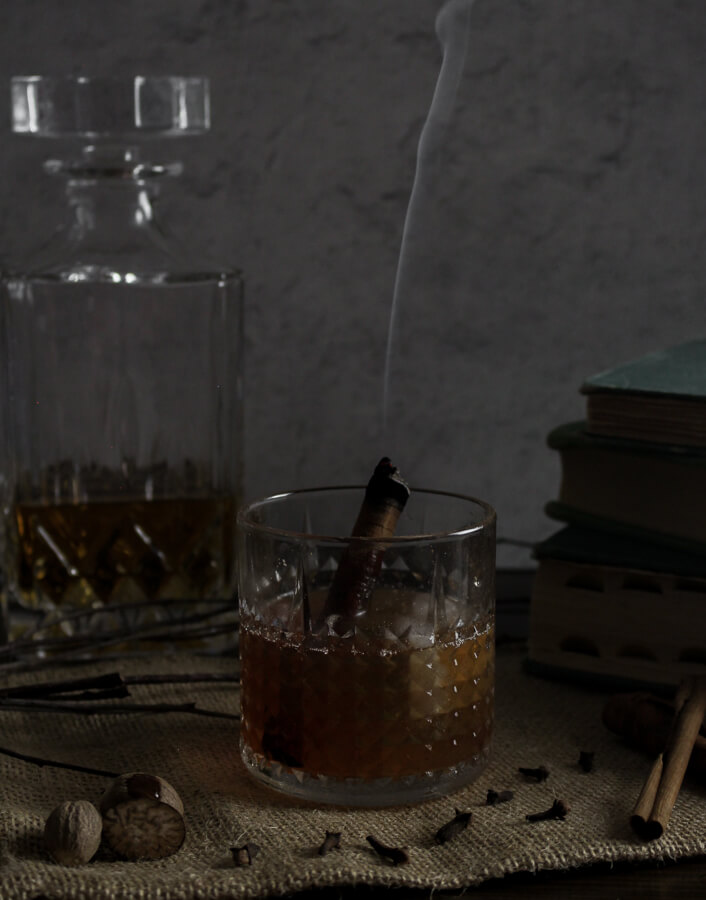 I wanted this cocktail to have fall and winter flavors. I first thought about cranberries, but Halloween and cranberries aren't really a match made in heaven. BUT spices are a fan favorite of both seasons. I'm talking ginger, cloves, cinnamon, nutmeg. It's a part of pumpkin spice and apple cider, and it's a part of gingerbread and mulled cider. This spiced old fashioned just may be my favorite cocktail I've created. A bourbon (or rye) is mixed with a homemade spiced simple syrup and Angostura bitters. A bit of burnt cinnamon is grated on top, and the cocktail is garnished with the burnt cinnamon stick for a perfect cocktail that's good during all three of the last months of the year.
GET RECIPE HERE! -> Spiced Old Fashioned
EVIL GINGERBREAD MEN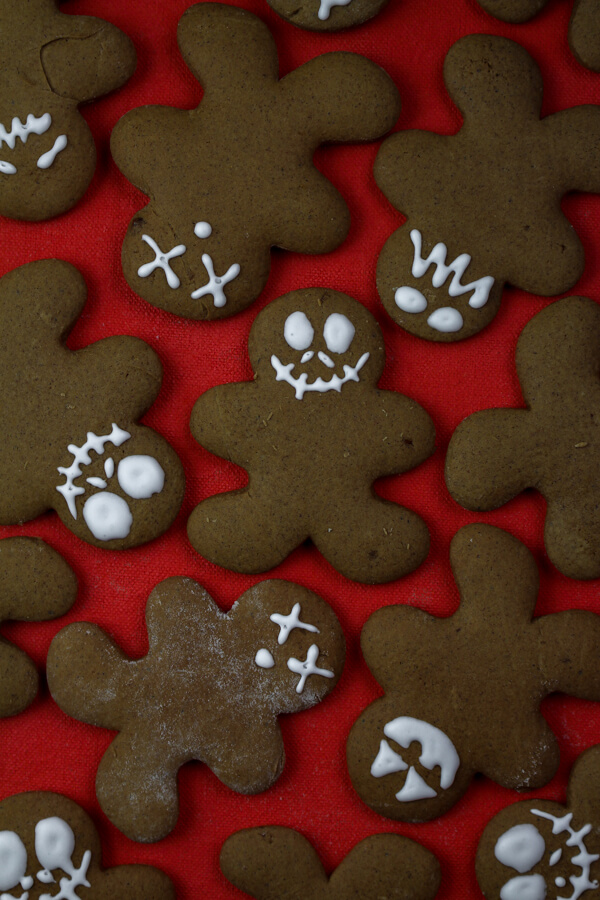 The classic gingerbread men.. but make them evil! Find your favorite gingerbread man cookie dough, bake them, and decorate them with scary faces. I chose to make some that resemble Jack Skellington, some with X's for their eyes, and some Jack O'latern faces. Get creative with it!
Get your evil gingermen made and your elegant spiced old fashioned ready for movie date night, and let's get the movie started! Let me know how you liked these recipes down below in the comments section and tag me on Instagram @laurathegastronaut so I can see your creations!
FIND MORE MOVIE-THEMED RECIPES HERE!
YOU MAY ALSO LIKE:
Bon appétit!
October 26, 2021 by Laura Bullock