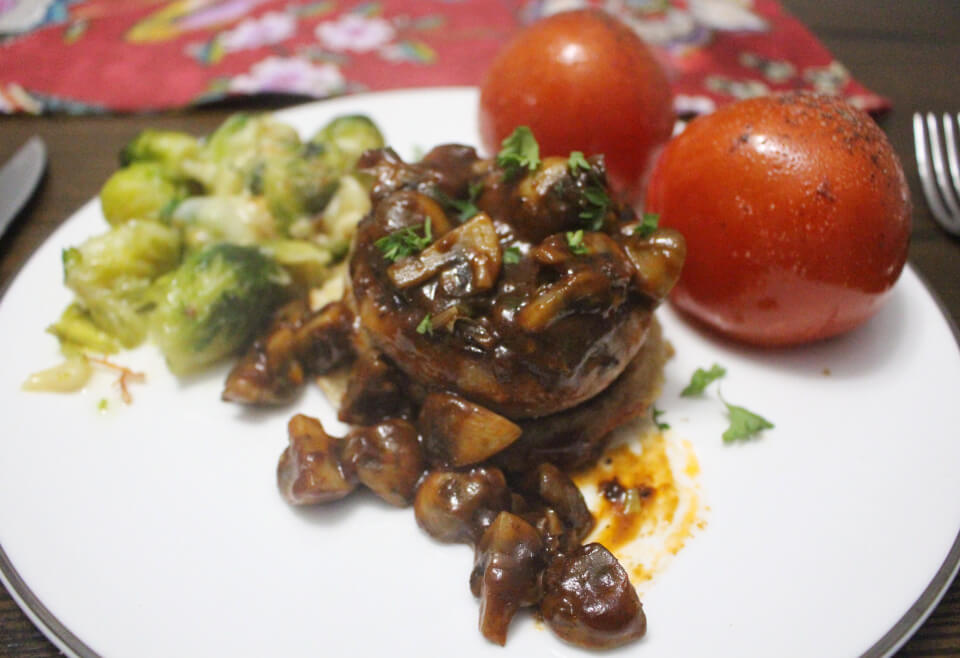 Mastering the Art of French Cooking | Julia Child
Recipes 68-70
- Tournedos Sautés aux Champignons/Tournedos Sautés Chasseur [Filet Steaks with Mushroom and Madeira Sauce], p. 297 - Choux de Bruxelles à la Milanaise [Brussels Sprouts Browned with Cheese], p. 453 - Tomates Grillées au Four [Whole Baked Tomatoes], p. 506
You can buy Julia Child's Mastering the Art of French Cooking which contains these recipes here.
____________________________
Butter Count: +13.5 TB
Cost: $54.64 [~$9.11 per serving]
- Filet Steaks with Mushroom and Madeira Sauce= $38.13 [6 servings] - Brussels Sprouts Browned with Cheese= $9.53 [6 servings] - Whole Baked Tomatoes= 6.98 [6 servings]
I'll start off by saying that it's hard to mess up a filet steak. I think that you could go to the store, buy the cheapest filet steak, cook it however you want, and you will still have a delicious meal. This recipe for filet steaks is no exception. I bought the cheapest filet steaks I could find (gotta pay off those student loans..), and they turned out fantastic. The mushroom and Madeira sauce makes this meal.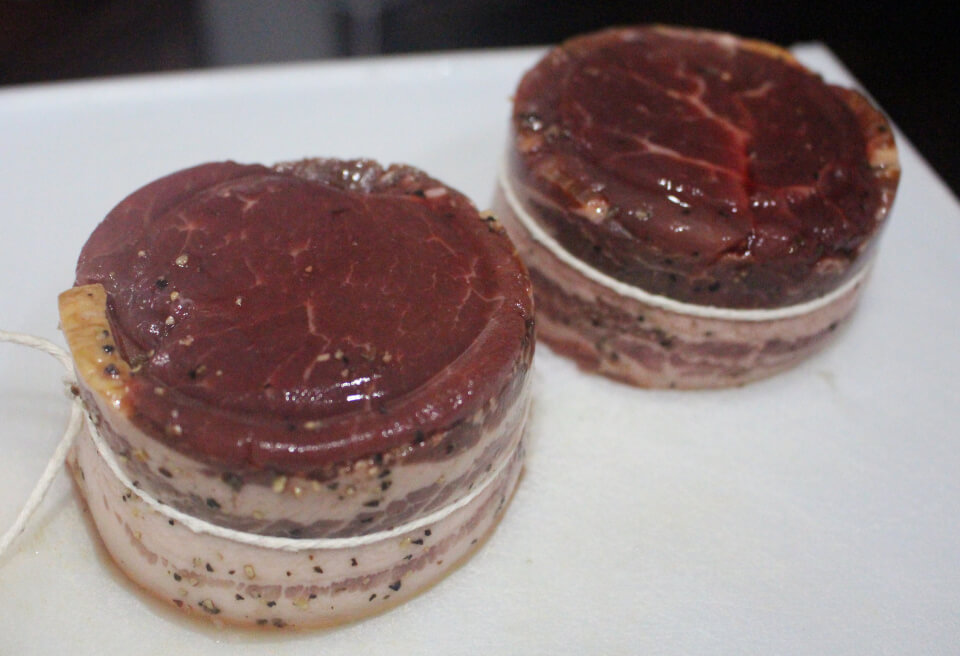 First, you will sauté bread rounds in clarified butter. These will go under the steaks (and are absolutely scrumptious). The mushrooms are sautéed in hot butter and oil for 5 minutes then green onions, salt, and pepper are added in. If you have read any of my previous posts about mushrooms, you'd know that this simple mixture of mushrooms and onions is one of my favorite things. The steaks are cooked just like the steaks in the previous recipes- sautéed 3-4 minutes per side until steaks are medium rare. The only difference is that these steaks are wrapped in a strip of fat (yes, please). Once the steaks are done, remove from heat and season with salt and pepper. Now, the sauce! Fat should be poured out of the skillet and beef bouillon and tomato paste are added. The mixture will reduce to about 2-3 tablespoons. Next, a mixture of corn starch and Madeira wine is added. This will thicken the sauce and make it oh so wonderful. Add the mushrooms to heat make up. The steak is placed upon the sautéed bread and topped with sauce, mushrooms, and parsley.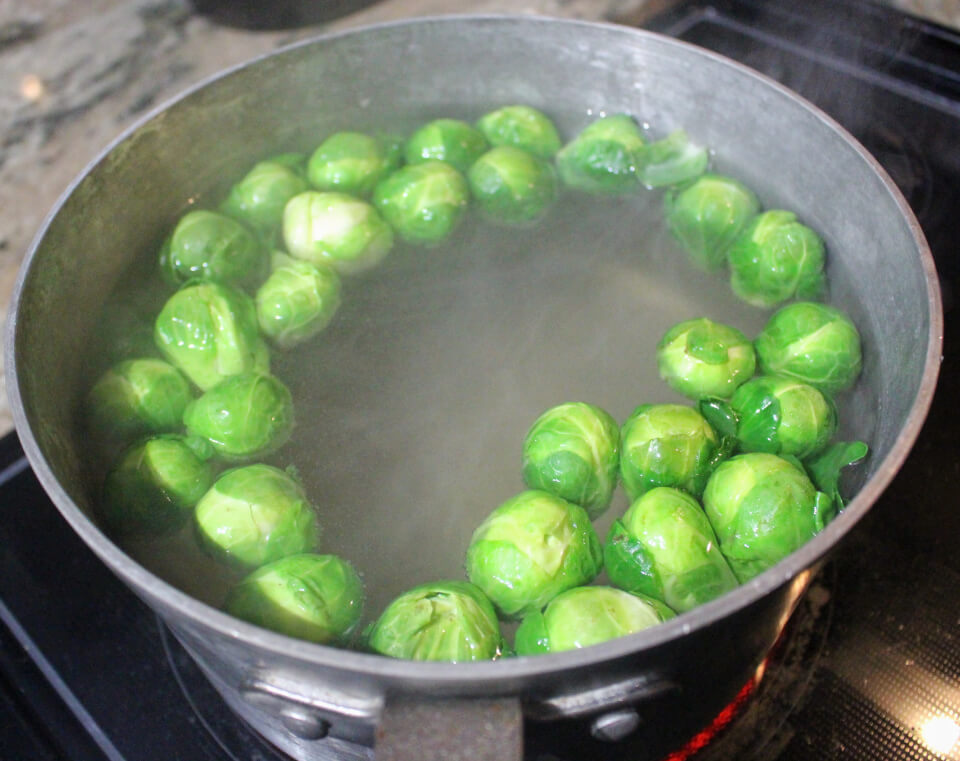 As mentioned before, I used to not like Brussels sprouts. They were one of the two foods I would absolutely not eat (the other is American cheese- yuck!). But now that has all changed. They are still not even close to my favorite vegetable, but I actually went back for seconds with this recipe! These Brussels sprouts are braised in butter first. After they have been taken out of the oven, remove them from the casserole dish and sprinkle a mixture of Swiss cheese and Parmesan cheese into the dish. Add the sprouts back into the dish and top with some more cheese, pour on some more melted butter, and cook at 425 degrees for about 10-15 minutes until cheese is browned. When in doubt- add cheese! These sprouts are so good.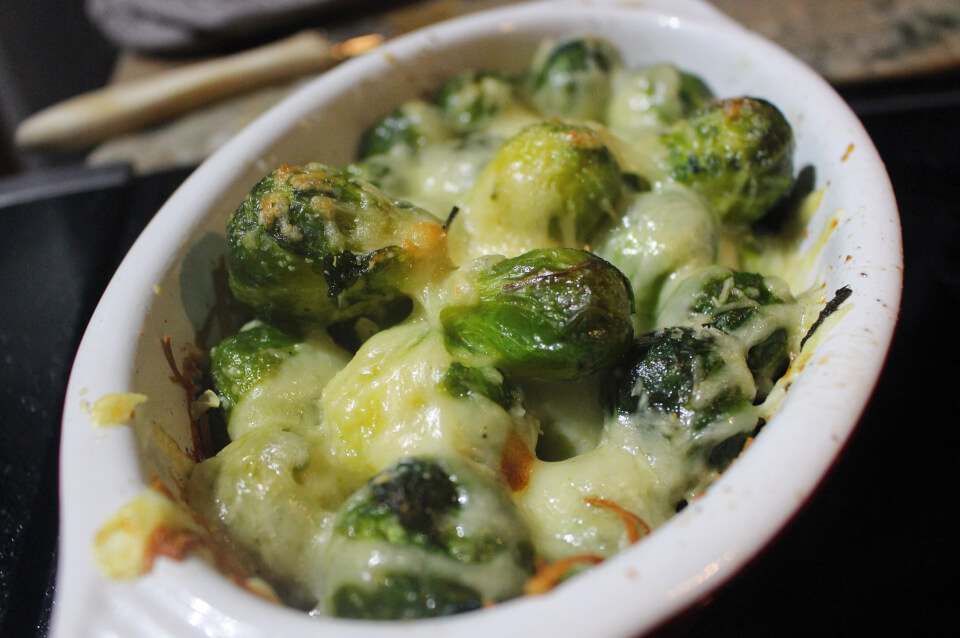 Next, I made whole baked tomatoes because Julia says they make an attractive decoration around a meat platter. This is probably the first recipe that I wouldn't make again. Sure, they look pretty and add a great amount of color, but, at the end of the day, they are just whole tomatoes sitting on your plate. My husband and I are both not huge tomato fans so this also is playing a huge factor. If you are a tomato-lover then I say go for it! They are really simple to make. Cut out their stems, sprinkle salt and pepper into the stem hole, brush with olive oil, and place them in a roasting pan. They are to be baked at 400 degrees for about 10 minutes. They are done when their skins begin to break a little (but make sure they do not burst!). Right before serving, baste with pan juices, season with salt and pepper, and sprinkle on some minced parsley.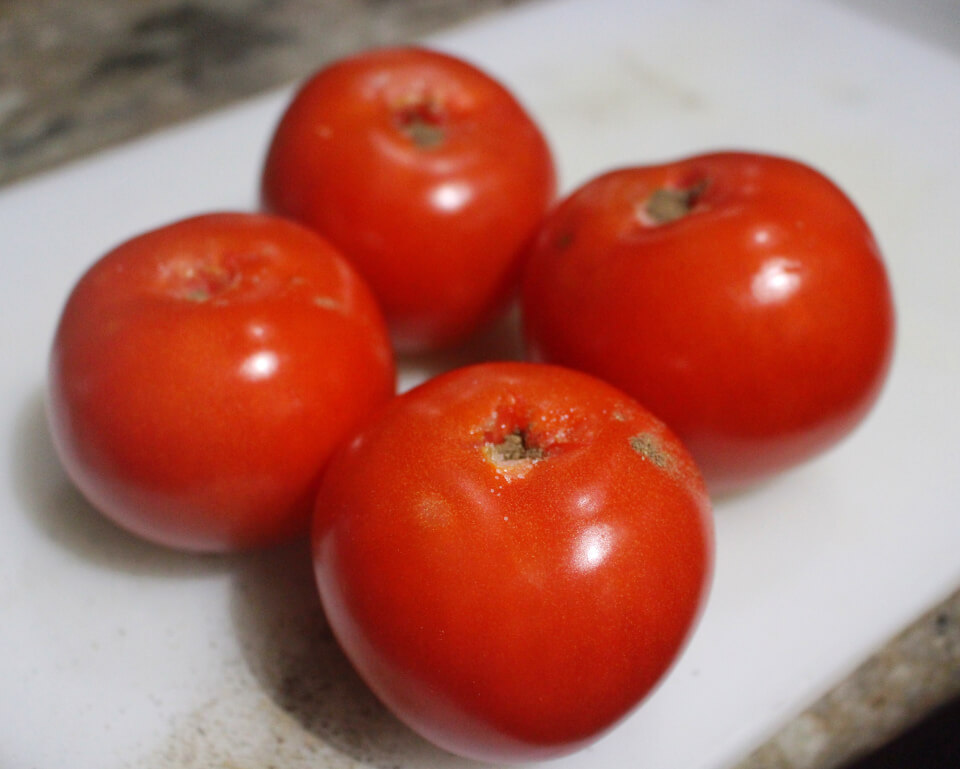 Overall, I would definitely make these steaks and Brussels sprouts again. It really was a delightful meal, and I am looking forward to making the next two filet steak recipes.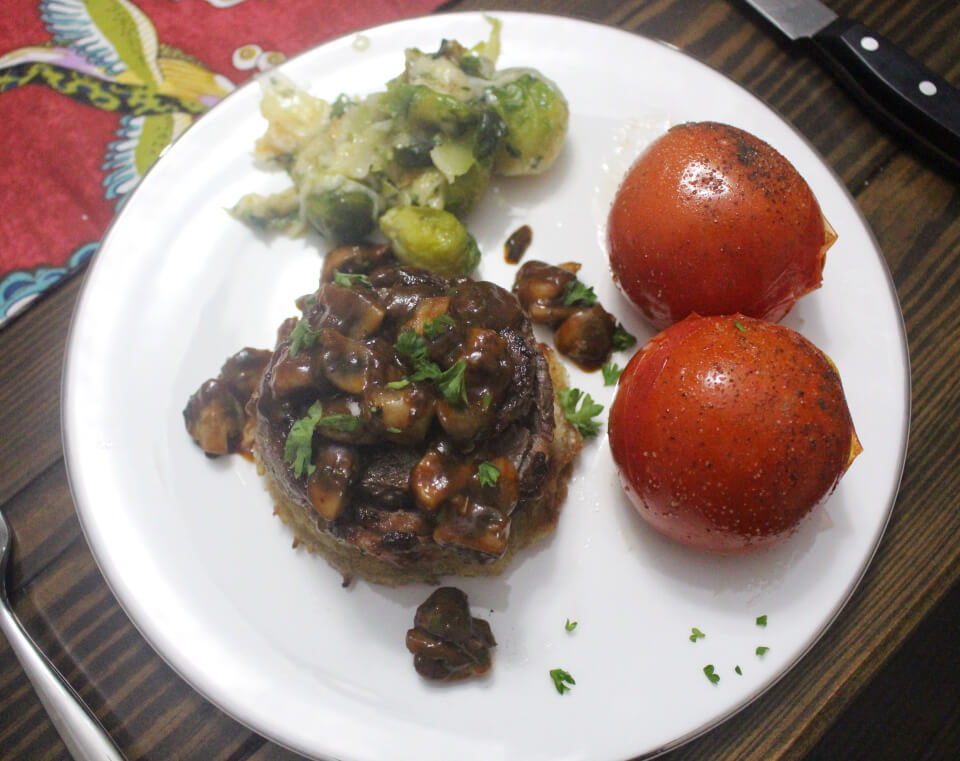 You can find these recipes and all the other Julia Child recipes I make in Mastering the Art of French Cooking
Bon appétit!
February 18, 2020 by Laura Bullock