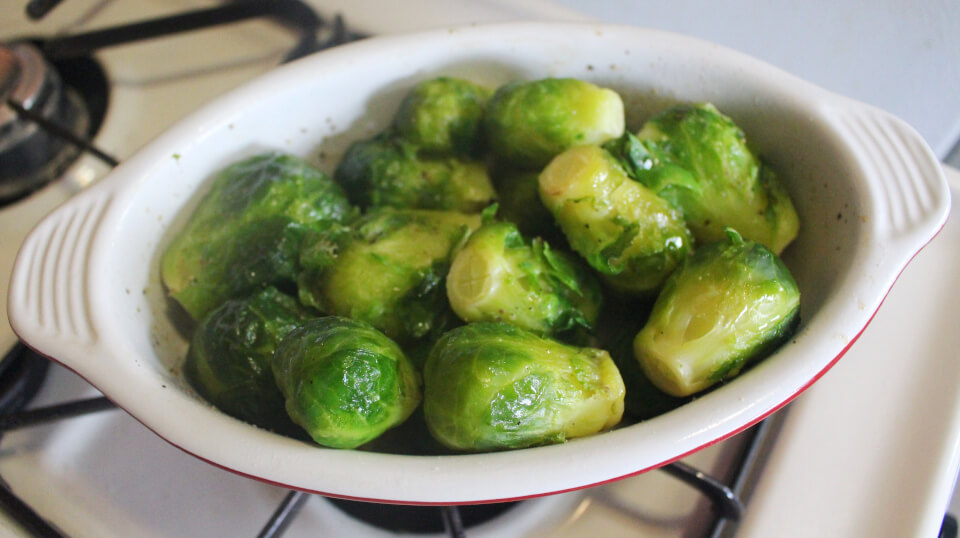 Mastering the Art of French Cooking | Julia Child
Recipes 41-42
- Choux de Bruxelles Ѐtuvé au Beurre [Brussels Sprouts Braised in Butter], p. 451 - Choux de Bruxelles Blanchis [Blanched Brussels Sprouts- Preliminary Cooking], p. 450
You can buy Julia Child's Mastering the Art of French Cooking which contains this recipe here.
____________________________
Butter Count: +5.5 TB
Cost: $5.59 [~$0.93 per serving]
This post will be relatively short. I just wanted to write about my first time ever cooking Brussels Sprouts. There are two foods in this world that I absolutely cannot stand- Brussels Sprouts and American cheese. This took a lot of courage to make, but I went into it very optimistic. If I did not like Julia's Brussels Sprouts then I would simply accept the fact that I did not like Brussels Sprouts in general. Spoiler alert- I ate all my Brussels Sprouts.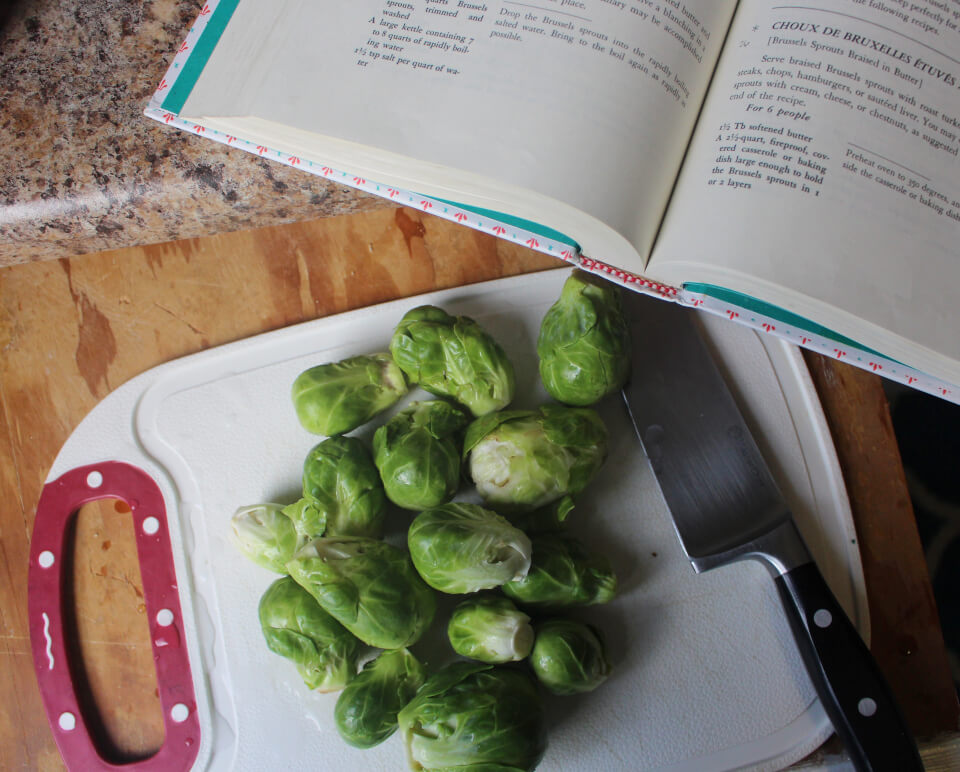 The first thing to do to make these life-changing Brussels Sprouts is to blanch them. I really have started to become a firm believer that the blanching step in making vegetables is crucial. It's also great because you can blanch ahead-of-time. The blanching step is simple and the same as before- put vegetables in large pot of boiling salt water for about 6-8 minutes. From here, you can pick which recipe you would like to use. I decided on the simple Brussels Sprouts Braised in Butter. The sprouts are placed in a casserole dish and sprinkled with salt, pepper, and butter. Lay a buttered wax paper over the casserole dish and cook on top of stove until the vegetables begin to sizzle then into the oven they go! Bake for about 20 minutes or "until the sprouts are tender and well impregnated with butter." Because who doesn't want their vegetables to be well impregnated with butter? Overall, I'll be making these sprouts again. I would not go as far as to say they are my favorite vegetable now by any means, but it definitely is an improvement for me. If you are not a fan of sprouts, I challenge you to try a Julia recipe first before you completely turn against them.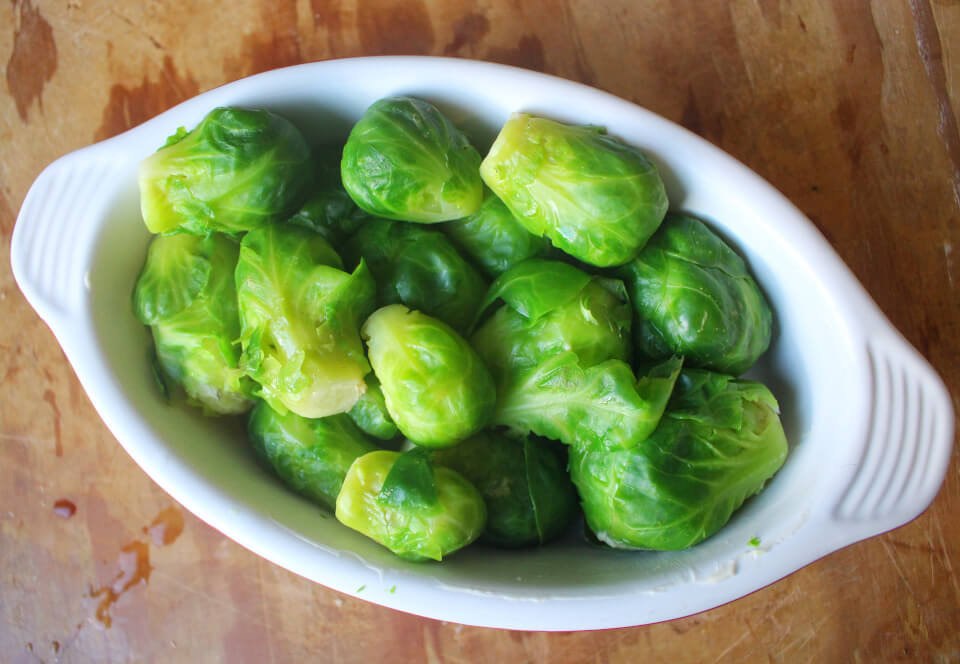 You can find this recipe and all the other Julia Child recipes I make in Mastering the Art of French Cooking
Bon appétit!
August 28, 2019 by Laura Bullock