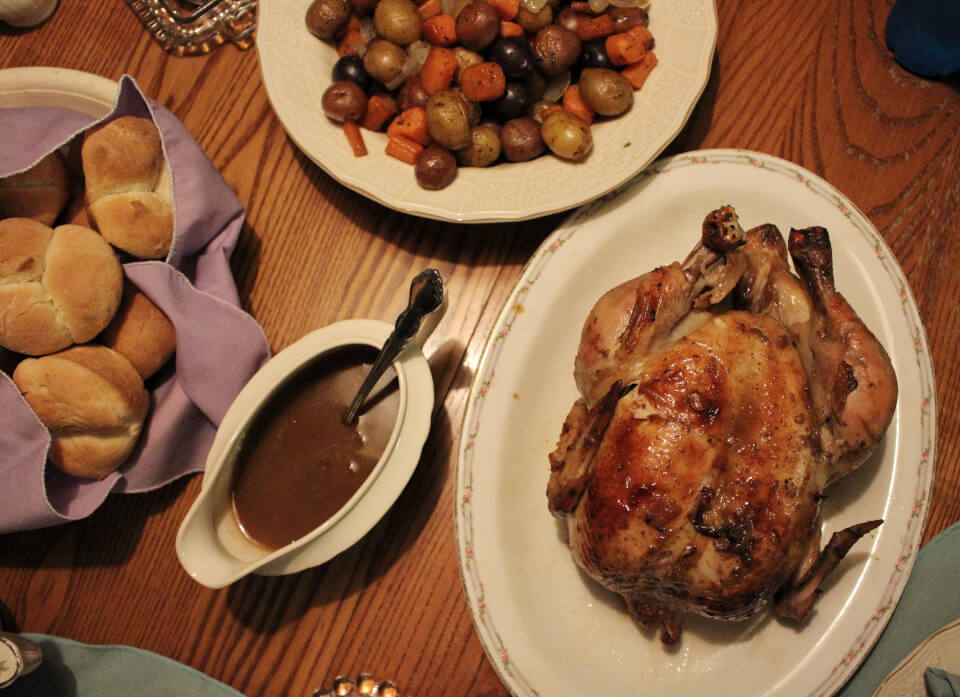 Mastering the Art of French Cooking | Julia Child
Recipes 1-3
- Poulet Rôti [Roast Chicken], p. 240 - Artichauts au Naturel [Whole Boiled Artichokes], p. 424 - Beurre au Citron [Lemon Butter Sauce], p. 98
You can buy Julia Child's Mastering the Art of French Cooking which contains these recipes here.
____________________________
Butter Count: +14 TB
Cost: $24.33 [~$9.11 per serving]
- Roast Chicken= $3.74 [4 servings] - Whole Boiled Artichokes= $17.99 [6 servings] - Lemon Butter Sauce= $2.60
I definitely have had the cooking bug since I received this cookbook last month, and I knew I had to get started at some point, so why not today? I decided to tackle the good ol' classic roast chicken. The first recipe in the Poultry chapter of Mastering the Art of French Cooking. Now, I naively thought this would be a non-stressful first recipe. Well, that was until I read Julia Child's words, and I quote, "You can always judge the quality of a cook or a restaurant by roast chicken." The pressure was there but the show must go on as the pasture-raised chicken that I got from Blackland Farm & Cattle (Waco, TX) was already defrosting in the fridge.
My mother also helped complete the meal by making the tiny colorful roasted potatoes, homemade rolls, and delicious chocolate torte topped with raspberries.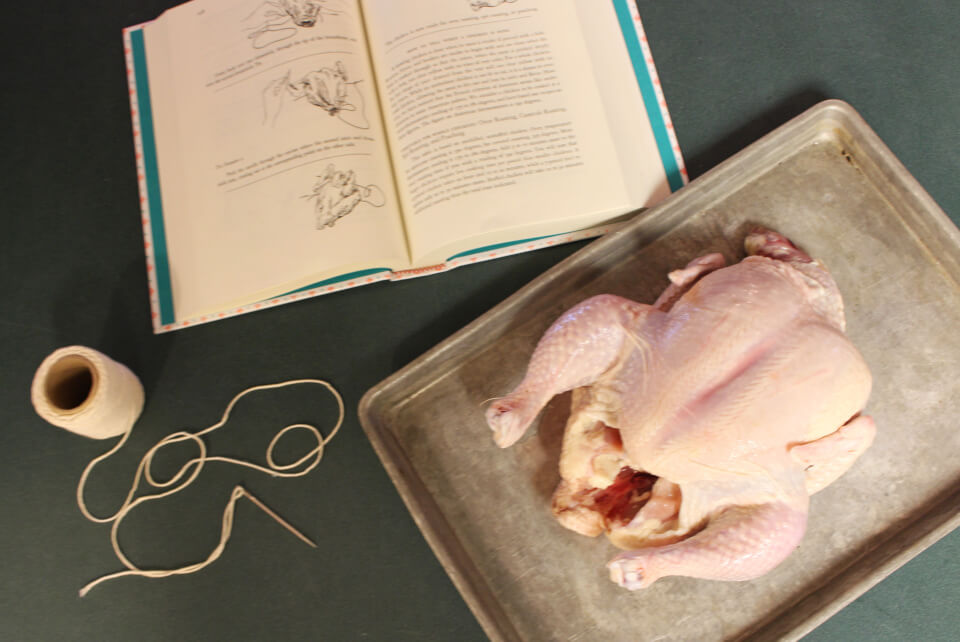 I started with my first ever trussing of a chicken. It is oddly satisfying to sew together a chicken and a little disturbing. I could see why somebody would want to skip this step but Julia says to so who am I to say no? She states this step makes for a "neat and attractive appearance on the table."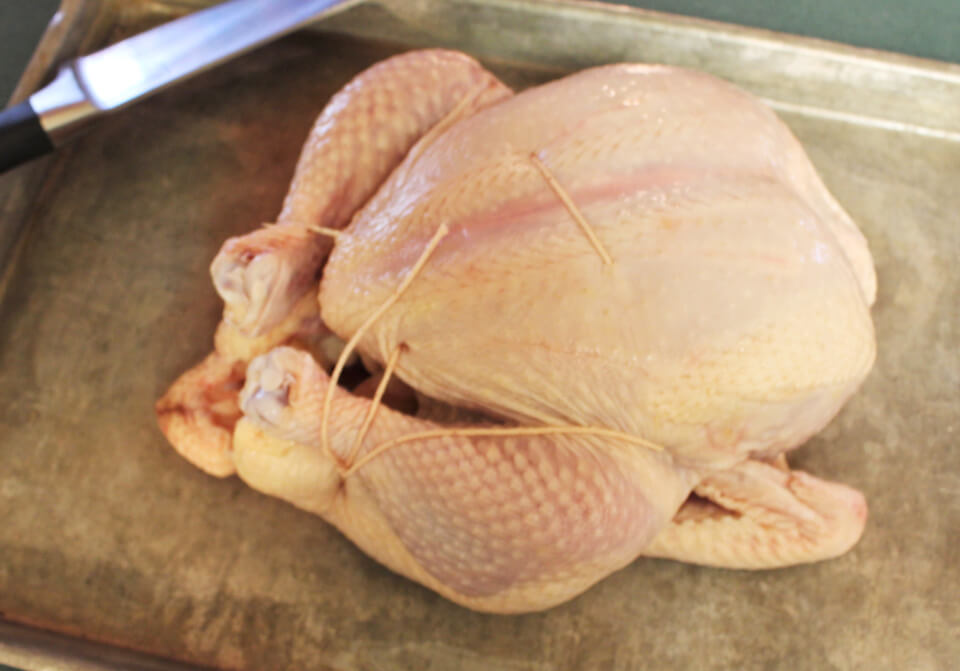 Look at that beautifully trussed chicken. I had to make a couple extra stitches since my needle was not long enough. I suppose I'll need to invest in an actual trussing needle if I keep this up. Next, I just slathered some butter on the outside, placed a carrot and onion around the chicken, and placed it in the oven. The whole time this chicken was cooking, I was saying "this is one needy chicken," and it was indeed one needy chicken. You first have to baste with a butter and oil mixture every 5 minutes for 15 minutes and then you'll baste it every 8-10 minutes for about 2 hours. NEEDY, but I'd later tell you, WORTH IT. Julia knows what she's talking about after all. Not like anybody was questioning her in the first place.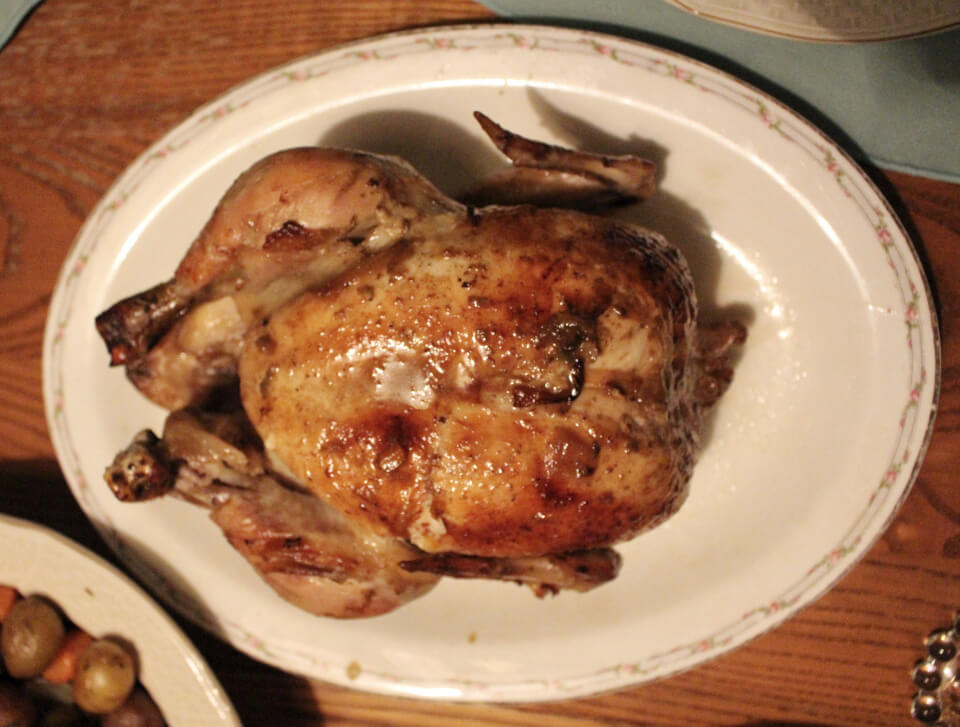 What an attractive chicken. I will say this though- do not skip making the sauce at the end of the recipe. I repeat, do NOT skip making the sauce. The sauce made the dish, and it's literally just reduction of the juices from the chicken itself, butter, the carrot and onion from earlier, and chicken broth. It's salty, it's rich, and it's wonderful. The key to perfecting this dish.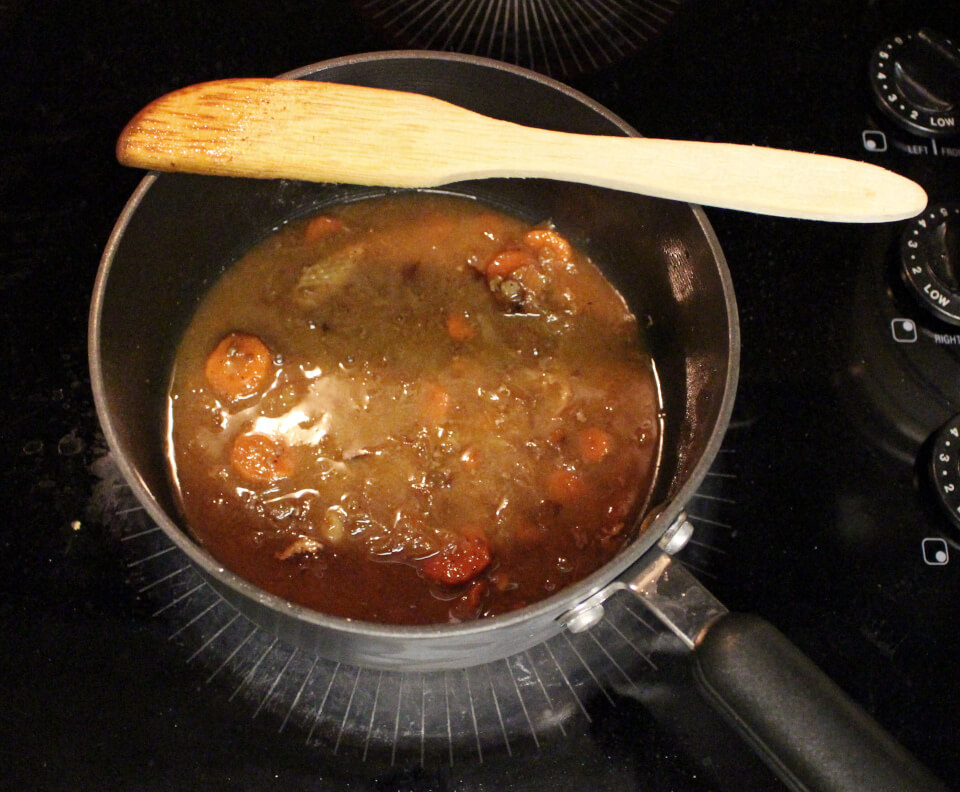 Next, I decided to make artichokes dipped in a lemon butter sauce. Before today, I had never cooked an artichoke. I had actually never even eaten an artichoke before. Well, besides spinach and artichoke dip. But does that count?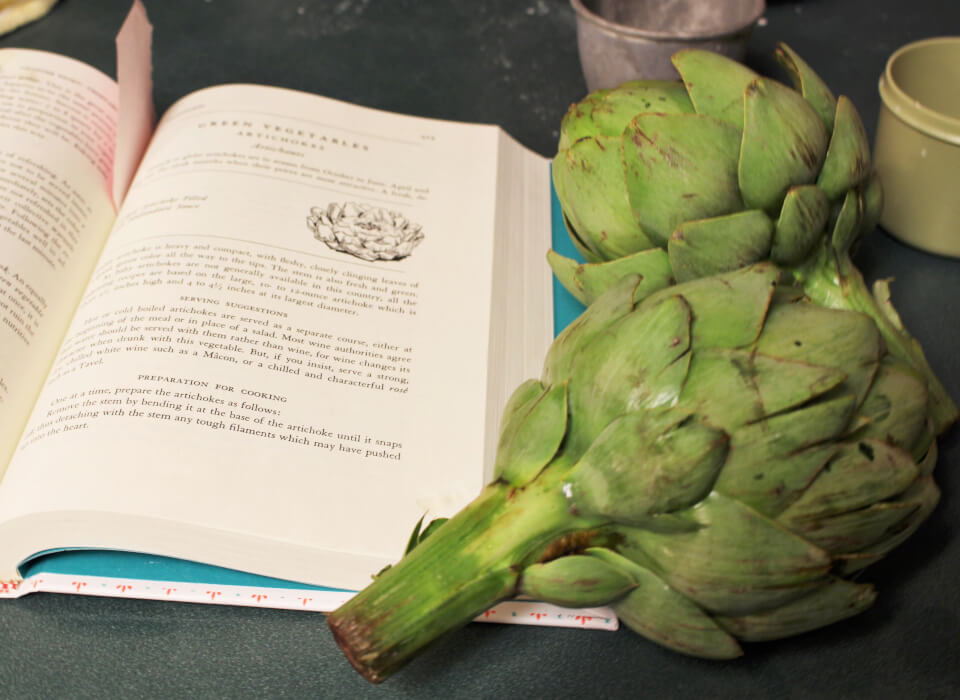 Artichokes are funny looking vegetables but simple to make. The hardest part is literally figuring out how to eat them. You have to put the leaf in your mouth, bite down, and scrape off its tender flesh between your teeth. Then, after the leaves are taken off, there's the heart and the bottom which are pretty good eatin'. Julia says there's something called the choke which is a "hairy growth" that is not supposed to be edible, but we could not find it? Oh well. I'd love to hear others' experiences with eating artichokes for the first time! Back to cooking, you begin by breaking off the stem of the artichoke and cutting off the pointy tips of the leaves. Rub them down with lemon and place them in a bowl of water with vinegar to prevent browning. You place them in a pot of boiling water for ~40 minutes and BAM, done.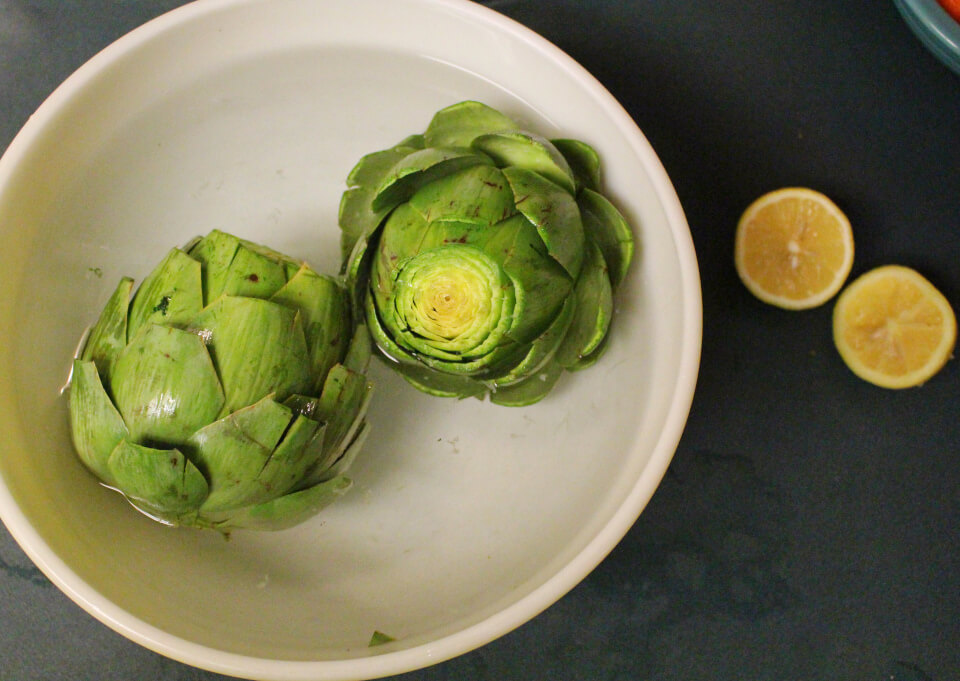 Next, make a sauce for the artichokes. Completely worth it. I hear hollandaise is really good on artichokes, but I decided not to overwhelm myself on the first day so I went with the lemon butter sauce- a lemon juice reduction with A LOT of butter. Julia mentions a few things this sauce would be good on, but I personally think it would be good on a lot of things- artichokes, meat, bread, potatoes, by itself (kidding, maybe…).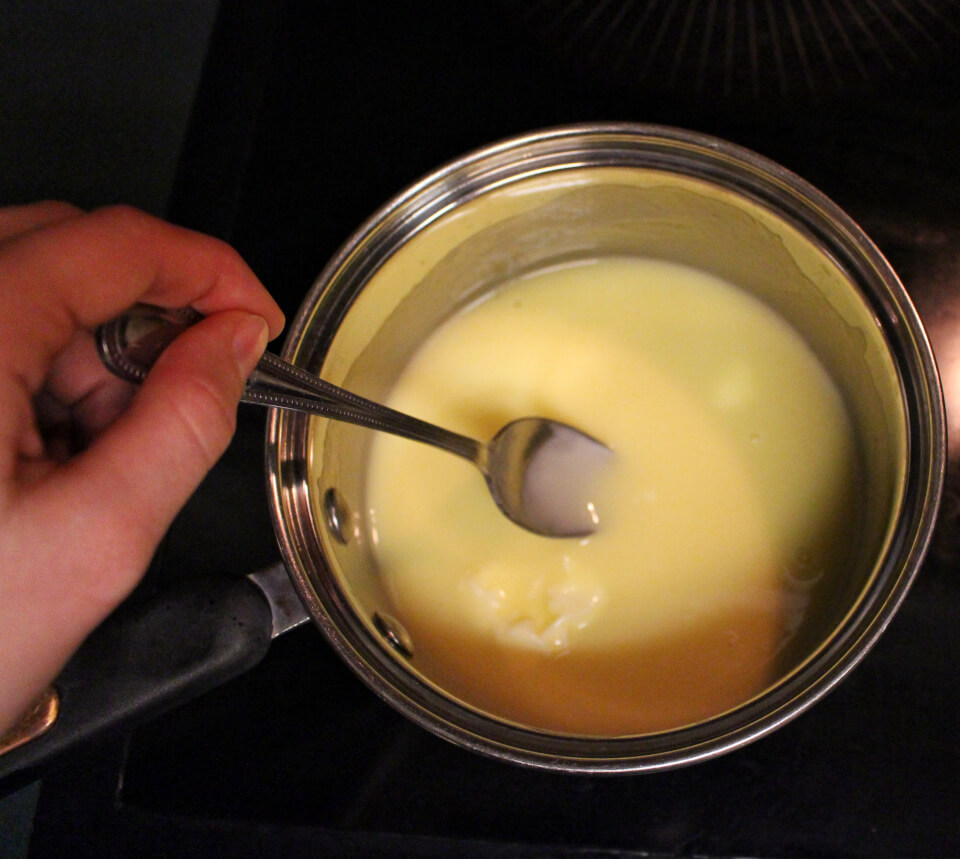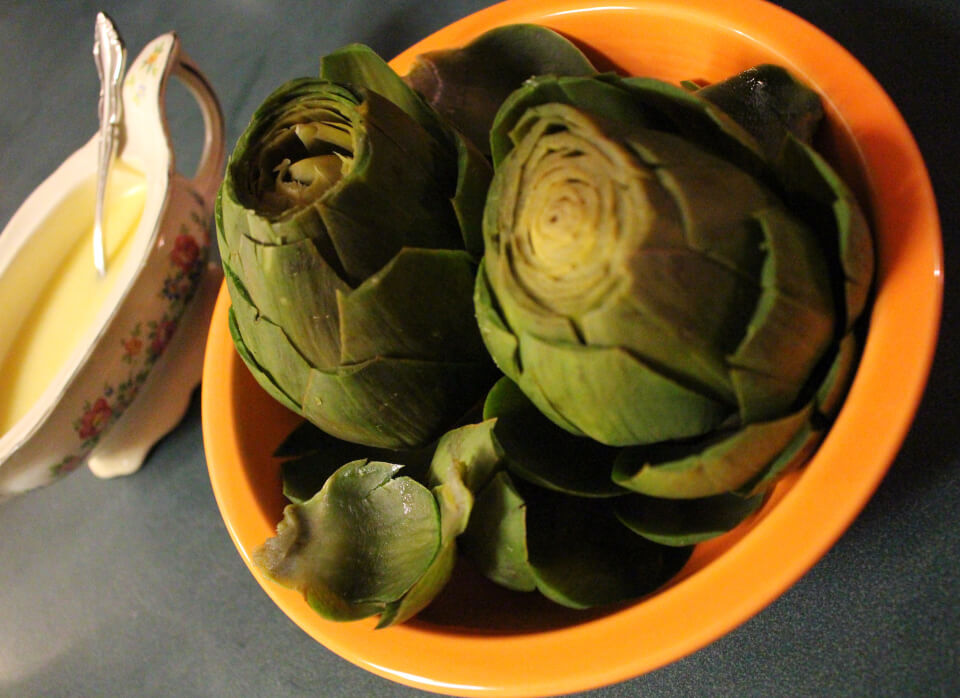 So, there you have it- my first three Julia Child recipes, and they did not disappoint. Delicious, buttery, and perfect. Just like a Julie Child recipe should be.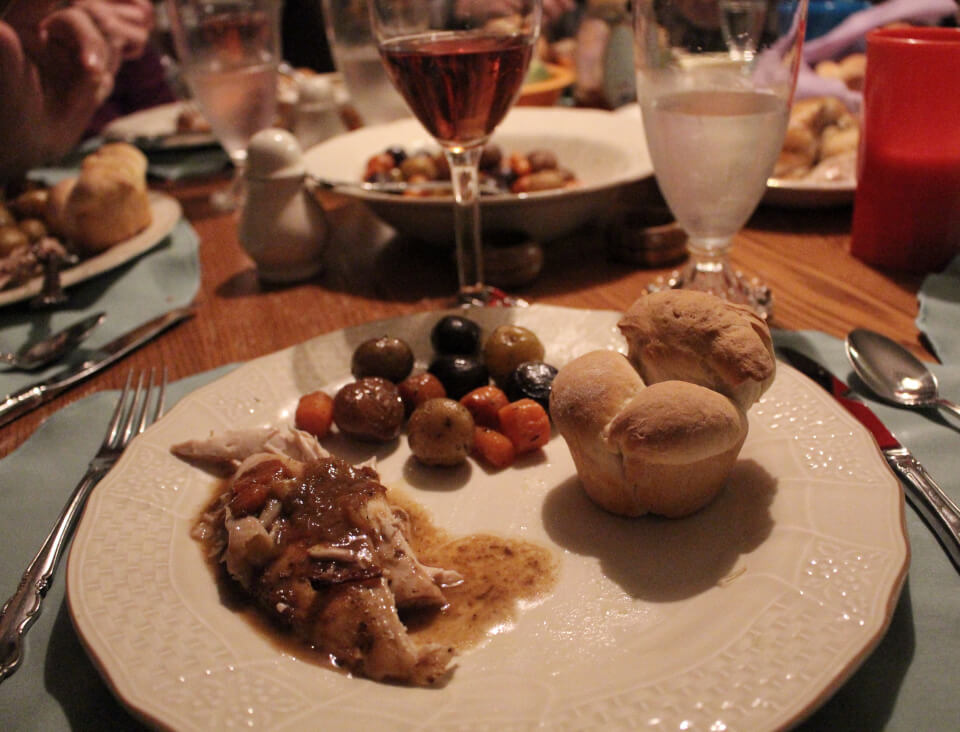 I'll have to say, I'm pretty proud of myself and excited to continue on. I'll leave you here with my mom's chocolate torte. It was simply amazing- so chocolatey, so rich, and the perfect ending to a delicious French meal.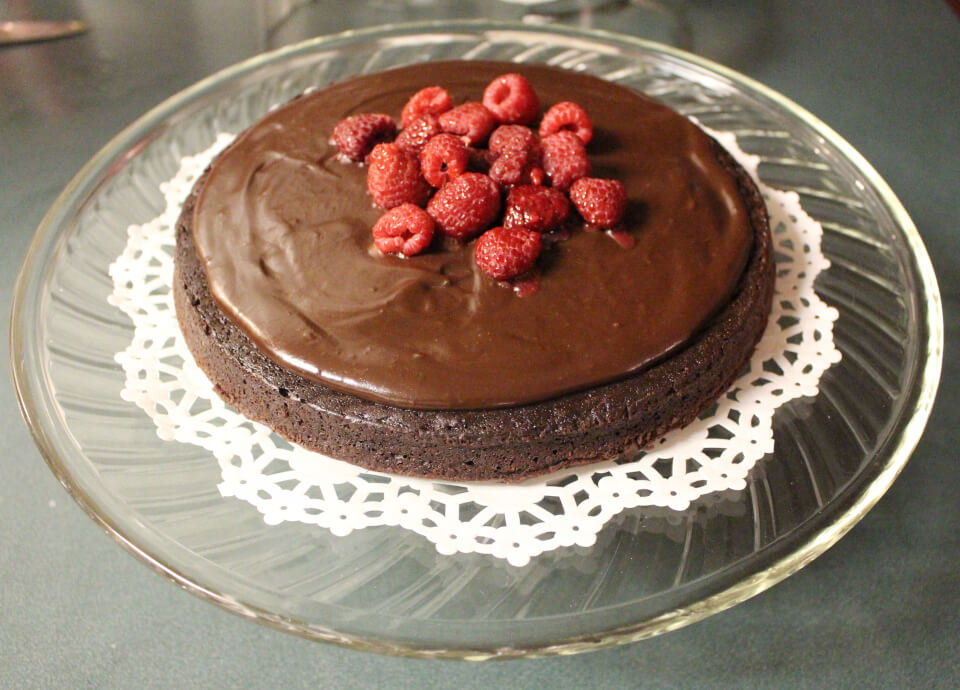 You can find these recipes and all the other Julia Child recipes I make in Mastering the Art of French Cooking
Bon appétit!
April 3, 2019 by Laura Bullock