Poulet au Porto
Poulet au Porto
October 12, 2019 | Updated May 5, 2022 | Laura
*This post may contain affiliate sales links. Please see full disclosure policy for details.
*The views expressed on this blog are my own.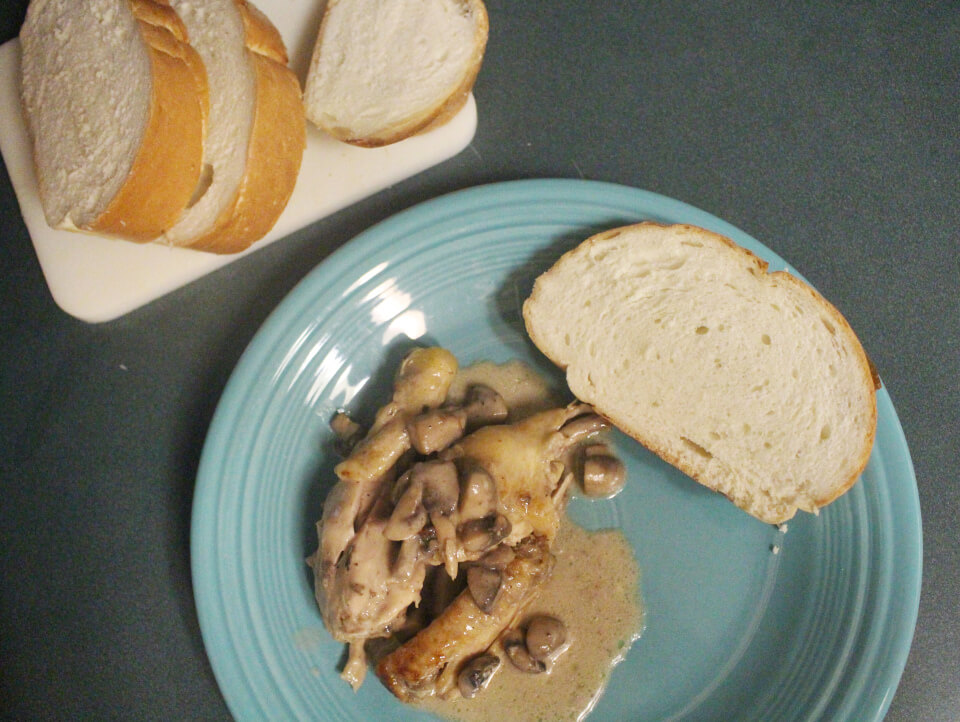 ✽ Recipe from Mastering the Art of French Cooking, Vol. I | Julia Child ✽
Julia Child Recipe 47 | 481 recipes to go!
✽ Poulet au Porto [Roast Chicken Steeped with Port Wine, Cream, and Mushrooms], p. 245
__________________________________
✽ Mastering the Art of French Cooking, Vol. I was written by Julia Child who co-authored with Simone Beck & Louisette Bertholle and was published by Alfred A. Knopf in 1961.
✽ You can buy Julia Child's Mastering the Art of French Cooking, Volume I which contains these recipes here. (affiliate link)
The purpose of this Julia Child section of my blog is to document my journey of learning how to cook. To show my successes, my failures, and what I learned along the way.
Since I didn't create these recipes (if only!), I do not post exact amounts of ingredients or word-for-word instructions. If any of these recipes spark your interest, I highly recommend you buy Julia Child's Mastering the Art of French Cooking (affiliate link). It's a great investment and learning tool and contains hundreds of classic recipes.
I hope that you enjoy reading my thoughts, learn something new, and leave inspired to try a new recipe. Bon appétit!
__________________________________
Butter Count & Cost: Julia Child's Poulet au Porto Recipe
✽ Butter Count: +1.5 TB
✽ Cost: $15.18 [~$3.80 per serving]
Check out the total Julia Child butter count & cost here!
→ Looking for a different Julia Child recipe? Here's a list of all of the completed and pending Mastering the Art of French Cooking recipes!
Happy Birthday, Julia Child
This was the meal that I made for Julia Child's birthday! I believe it was a wonderful way to celebrate such an amazing woman.
Of course, the roast chicken is always superb, but it's the sauce that really makes this dish go from 10 out of 10 stars to 15 out of 10 stars. This is my kind of dish!
Julia said it best when she said, "chicken, cream, and mushrooms occur again and again, as it is one of the great combinations."
Also, this delicious recipe involves you getting to set it on fire!
Roast Chicken Steeped with Port Wine, Cream, and Mushrooms: Questions
✽ What sides should you serve with poulet au porto?
I served mine simple with a piece of fresh homemade white bread. The taste of soaking up that delicious mushroom cream sauce with a piece of bread is phenomenal.
Buttered potatoes, risotto, asparagus tips, and a glass of white wine such as a white Burgundy or white Graves are also really good pairing options for this dish.
✽ Was it scary to set the cognac on fire?
I was very nervous, but it ended up not being scary at all!
The word 'flambe' is used when you ignite foods that have liquor added. It is said that the purpose of igniting the cognac is to add only a subtle liquor flavor to the savory sauce. Subtle because some of the alcohol will burn off leaving you the flavors of the liquor without the strong alcohol taste.
Another popular French dish that involves flambeing is coq au vin.
When flambeing, you want to use an 80-proof liquor. Anything lower may not ignite while anything higher will be too flammable.
Also do not pour directly from the bottle. You wouldn't want the flame to go inside the bottle causing an explosion.
As soon as the liquor is poured over the chicken, turn your face away and ignite with a light match. Shake the pan until the flames are gone. You may find it helpful and less intimidating to use a pan with a long handle.
Looking for more Julia Child chicken recipes to read about?
→ Check out all of the poultry recipes that I've completed so far!
Fun Cognac Facts
*Find these facts plus more on Thrillist*
✽ What is cognac?
Cognac is a type of brandy made in the town of Cognac in France. All Cognac is brandy, but not all brandy is Cognac.
✽ What makes cognac 'cognac'?
First, Cognac must be made from certain types of grapes- Ugni Blanc, Folle Blanche, and Colombard. Second, Cognac is aged for a minimum of 2 years. Third, it must be double-distilled in certain types of copper pots. Fourth, the grapes must only be harvested in October, and it is only distilled from November 1st to March 31st. Fifth, Cognac is only to be aged in barrels made of French oak and the wood can only come from two specific forests.
✽ VS vs. VSOP
A Cognac labeled 'VS' means 'Very Special.' This Cognac has been aged for at least 2 years.
A Cognanc labeled 'VSOP' means 'Very Superior Old Pale.' This Cognac has been aged at least 4 years.
And lastly, a Cognac labeled 'XO' means 'Extra Old.' This Cognac has been aged at least 6 years.
For this recipe:
*Some of these links may be affiliate links. As an Amazon Associate I earn from qualifying purchases.*
How to Make Poulet au Porto
✽ Step 1: Roast Chicken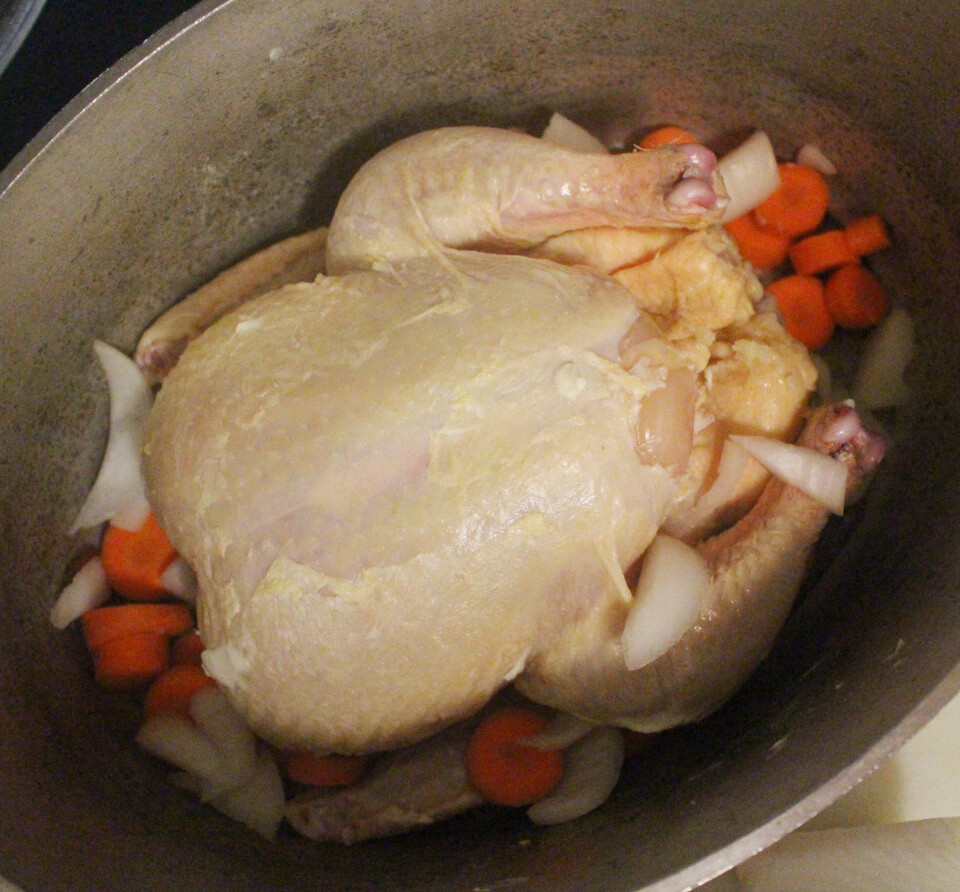 This recipe starts off just like all the previous chicken recipes- making Julia's roast chicken recipe.
If you struggle with roasting a whole chicken and you are looking for a perfect roasted chicken recipe, check out the recipe in Mastering the Art of French Cooking. It has a really good basic roast chicken recipe that you can't go wrong with.
✽ Step 2: Cook Mushrooms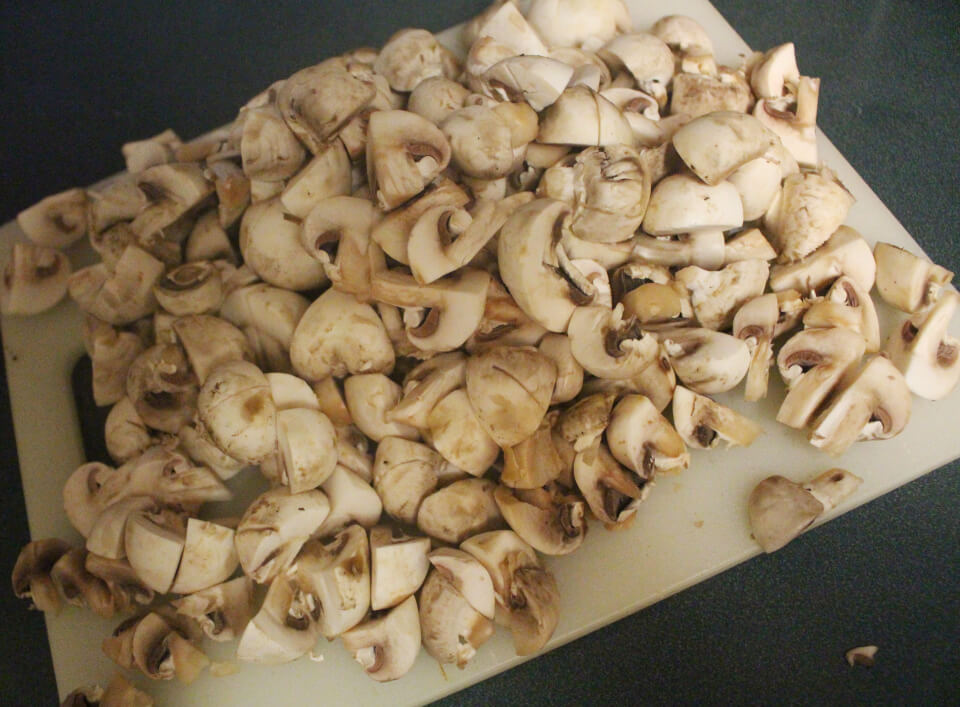 While the chicken is roasting, fresh mushrooms are put into a sauce pan of water, lemon juice, and seasoning. The mushrooms and cooking liquid boil slowly for a few minutes.
✽ Step 3: Thicken Sauce
Next, cream and cream-cornstarch mixture are added. This will thicken the mixture and make it oh so creamy. At this point, you will be VERY hungry.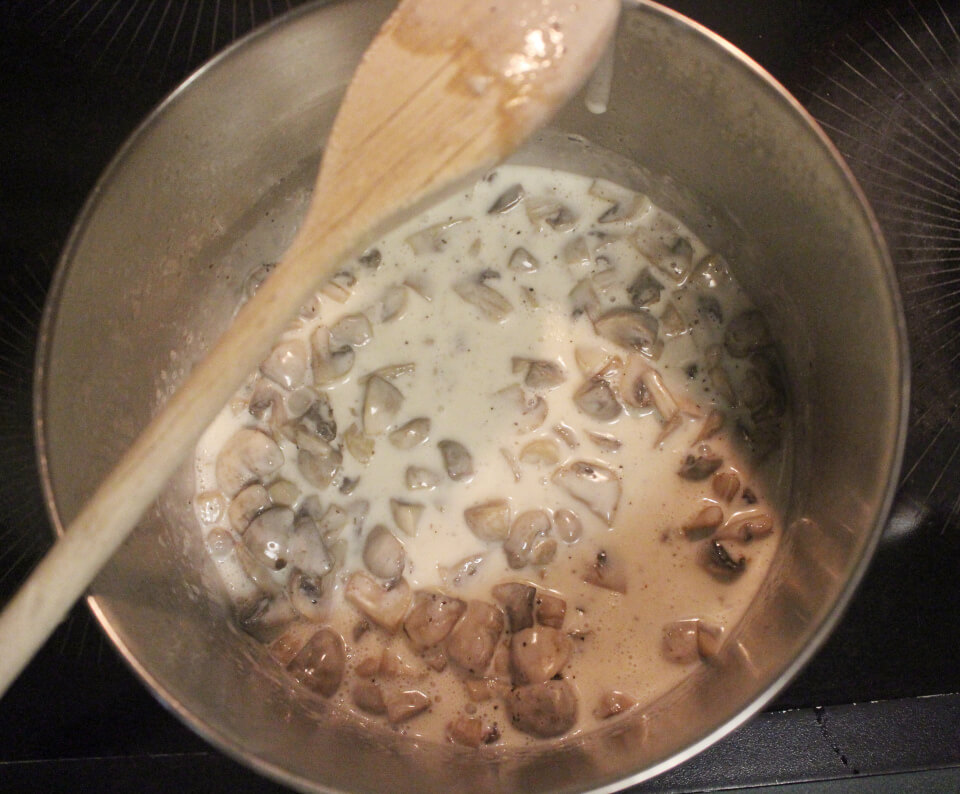 ✽ Step 4: Cook Shallot in Fat
Once the chicken is done roasting, the entire chicken is moved to a carving board and left alone to rest at room temperature. A couple tablespoons of fat is taken from the roasting pan and the shallot (or green onions) is cooked in that delicious fat. If you weren't ready to eat earlier, you definitely will be now.
✽ Step 5: Add Port Wine and Reduce Sauce
Next, the port wine and leftover mushroom juice are added to the shallot to make a reduction. The reduction is then added to the creamy mushrooms and a little bit of lemon juice is squeezed in.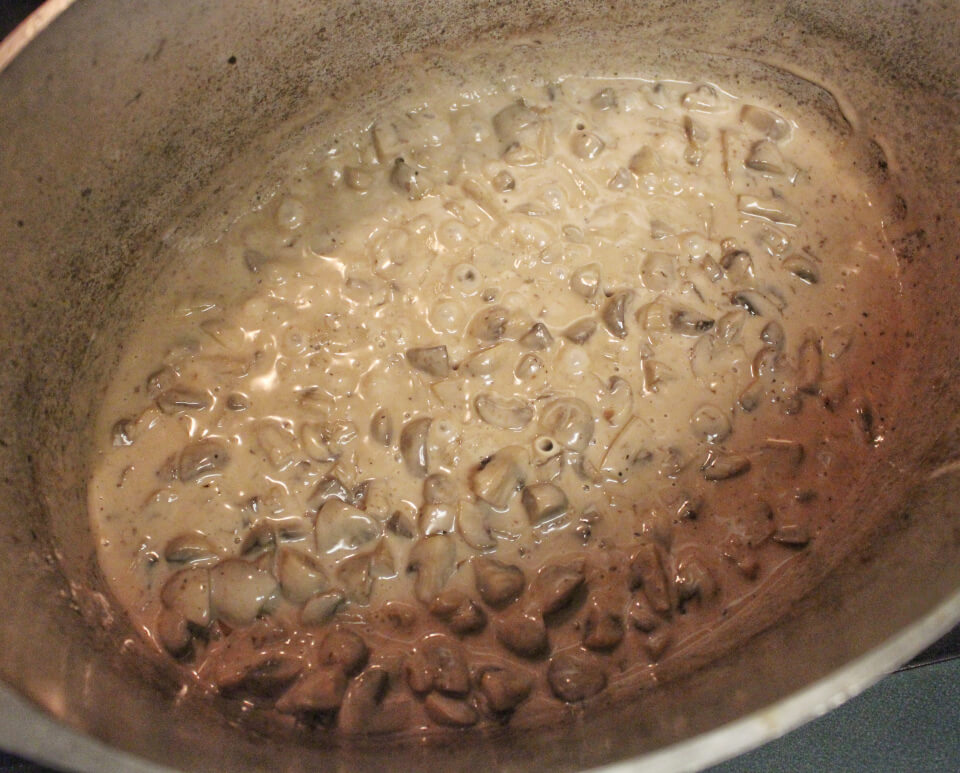 ✽ Step 6: Carve Cooked Chicken
Now the chicken is carved! This was the first time I actually carved anything. I usually just grab and pick. Thankful for my mom being there to guide me.
Definitely let me know if you have any carving tricks or tips. They would be greatly appreciated!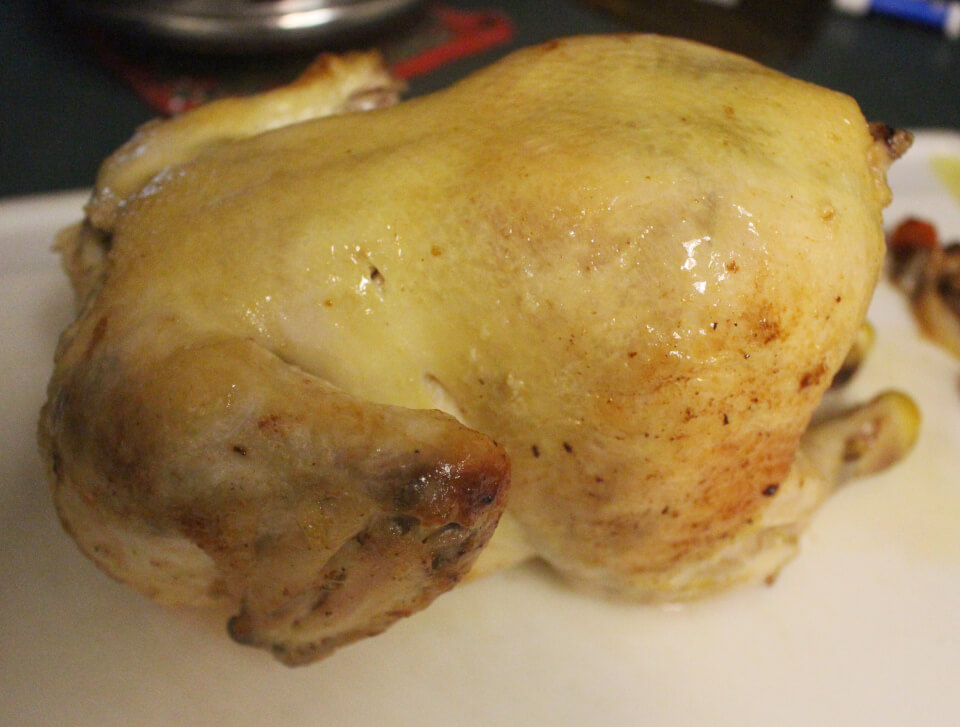 ✽ Step 7: Set It On Fire
Okay, here's the fun part. FIRE.
Put the chicken pieces into a fireproof casserole or chafing dish over moderate heat, pour the Cognac over it, and let the lighted match and alcohol do their thing.
I will say that, in my head, I imagined the alcohol flame being huge, my whole parent's kitchen burning down, and me getting burned. But none of that happened. Not even close.
Just have confidence if this will be your first time purposely catching your food on fire. It's an adrenaline rush!
✽ Step 8: Add Mushroom Sauce and Steep
Now it's time to add the prepared mushroom mixture the chicken, simmer it all for a few more minutes, and correct seasoning. Then serve!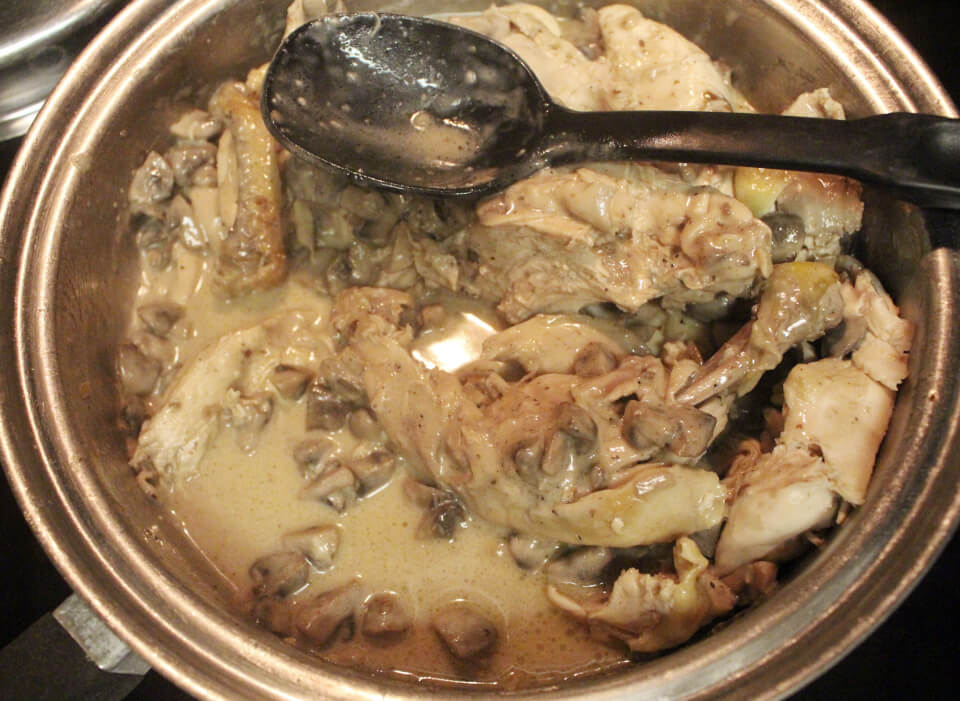 Julia said, "Nothing should interfere with these special flavors." So, I opted to serve with just some plain white bread and a few carrots I used to roast the chicken. Absolute delightful.
This great reicpe makes for a perfect dinner to welcome family and friends to your dining room table.
*This blog, Laura The Gastronaut, and this post were/are not endorsed or supported by Julia Child or The Julia Child Foundation.

Category: Julia Child, Poultry Cuisine: French
Keywords: french cuisine, julia child roast chicken, roast chicken with port wine, flambe chicken
✽ Did you make this recipe too?
→ Let me know by leaving a comment below and sharing on Instagram. Tag @laurathegastronaut and hashtag it #laurathegastronaut.
More Roast Chicken Recipes:
✽ Roast Chicken (the classic roast chicken master recipe)
✽ Sauteed Chicken (you can't go wrong with sauteed chicken)
✽ Deglazing Sauce with Cream (another delicious cream sauce poured over chicken)
→ Check out all of the completed Julia Child chicken recipes!
✽ You can find this recipe and all the other Julia Child recipes I make in Mastering the Art of French Cooking, Volume I (affiliate link).
→ Mastering the Art of French Cooking Volume I was written by Julia Child who co-authored with Simone Beck & Louisette Bertholle and was published by Alfred A. Knopf in 1961.
✽ Check out my Julia Child Recipe Checklist to see a list of all my completed and pending recipes from Mastering the Art of French Cooking!
Bon appétit!
October 12, 2019 by Laura Bullock
*This Poulet au Porto blog post may contain some Amazon affiliate links. These link to products that I personally use and recommend. If you purchase anything using my links, it will not cost you anything. It will though give laurathegastronaut.com some financial support which helps me keep this blog running. Thank you for reading my blogs and your continued support.