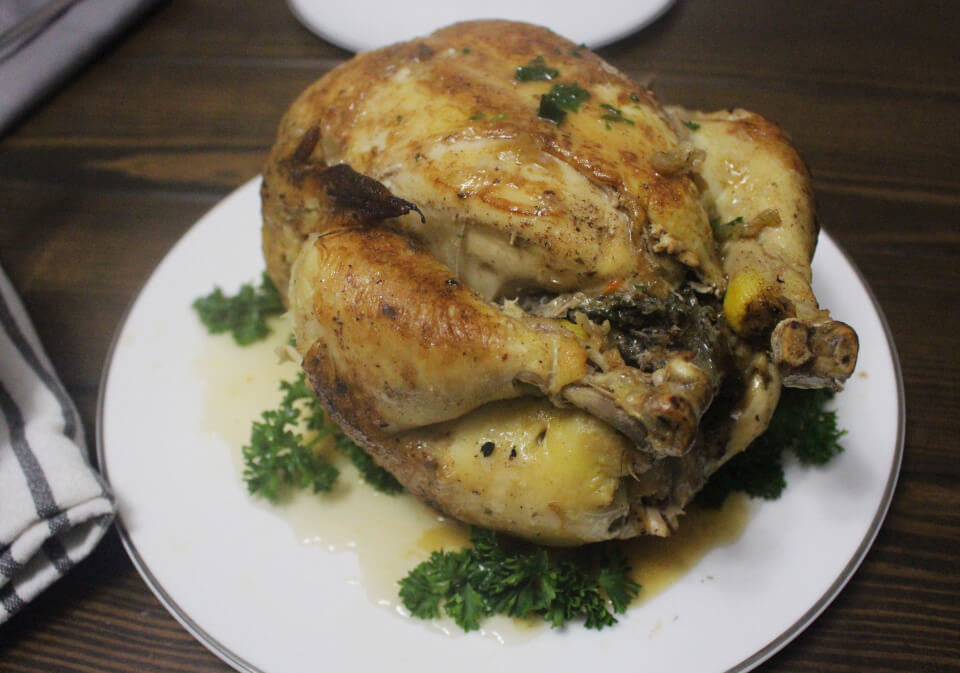 Mastering the Art of French Cooking | Julia Child
Recipe 96
- Farce Duxelles [Mushroom Stuffing], p. 251
You can buy Julia Child's Mastering the Art of French Cooking which contains this recipe here.
____________________________
Butter Count: +11 TB
Cost: $12.79 [~3.20 per serving]
Remember that wonderful casserole-roasted chicken with tarragon? This recipe is that same exact chicken except now it is stuffed with a delicious mushroom stuffing. I mentioned in the last chicken post that tarragon is not my favorite so by default, this is not my favorite roast chicken. But at the end of the day, you can never go wrong with Julia's roast chicken- with or without tarragon. This stuffing elevated the chicken. It is rich and buttery just as one would expect with a Julia recipe and compliments the chicken well. If you are a lover of mushrooms then stuff your chicken with this goodness! However, I personally would choose the cream, herb, and giblet stuffing over this mushroom stuffing. I LOVED that stuffing!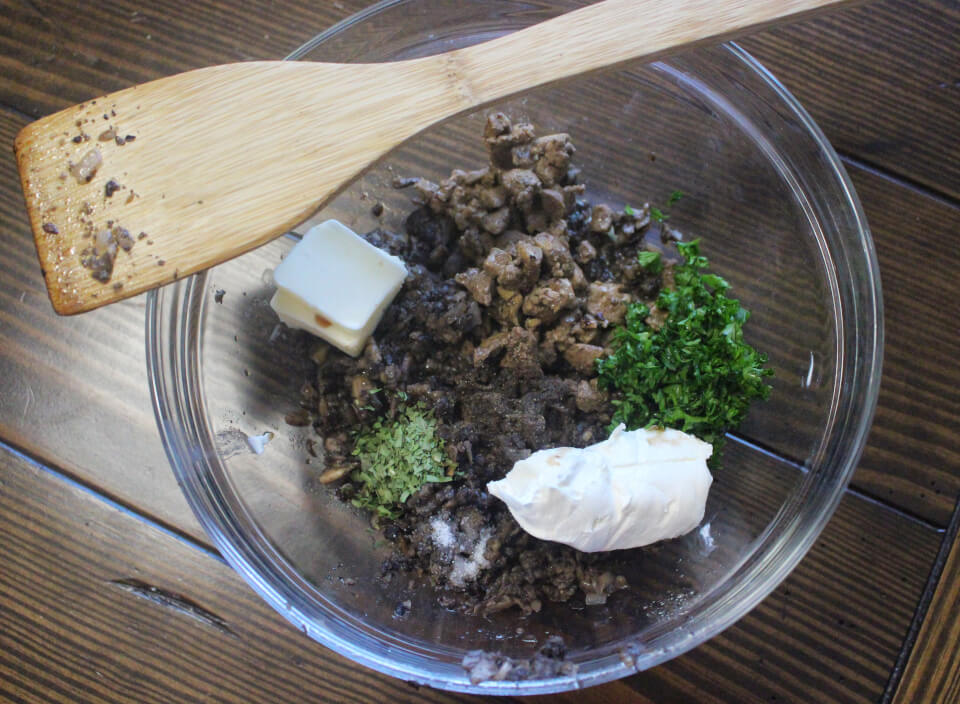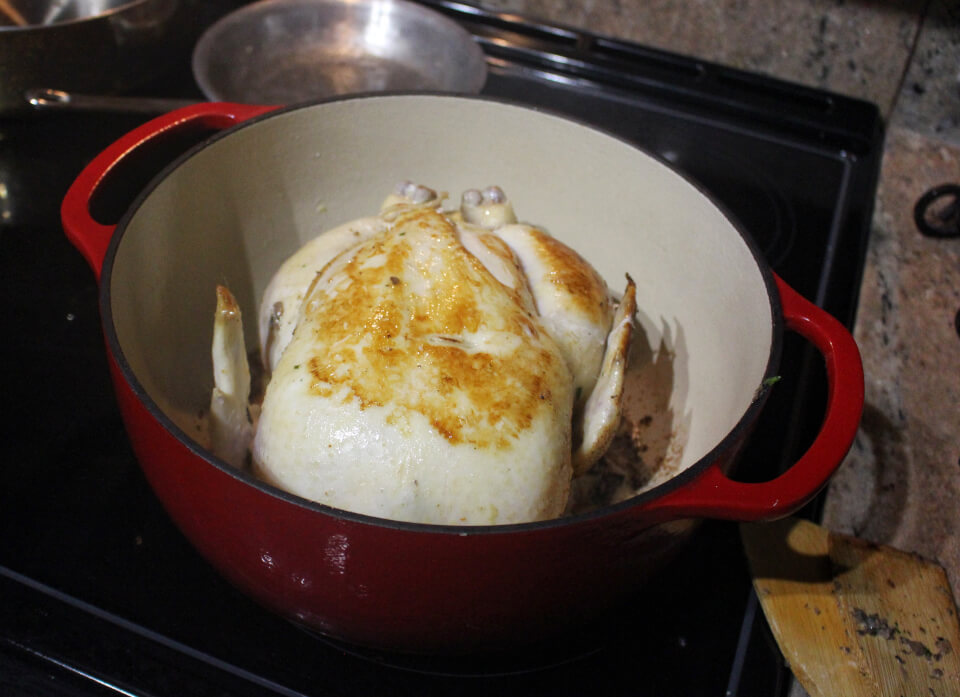 When stuffing a chicken, this will add about 10-15 minutes to the cooking time of the roast chicken. The recipe begins by extracting the juice from minced mushrooms. This is a super important step! Getting all the juice out allows them to really sauté and not steam. You can achieve this by putting the minced mushrooms into a corner of towel and twisting very tightly. Keep repeating until most of the juice is extracted. The mushrooms are sautéed in hot butter and oil with minced shallots for about 5-8 minutes. The pieces will begin to separate and become browned and almost crispy. YUM. Next, the chicken gizzard is minced and sautéed in hot butter for a couple of minutes in a separate skillet. The chopped chicken liver is added, and it is all sautéed for two more minutes. Add the mushrooms, gizzard, and liver into a mixing bowl. In the same skillet you cooked the mushrooms in, boil Madeira wine until it has reduced to a spoonful. Add the wine to the same mixing bowl and blend in bread crumbs, cream cheese, softened butter, tarragon, parsley, salt, and pepper.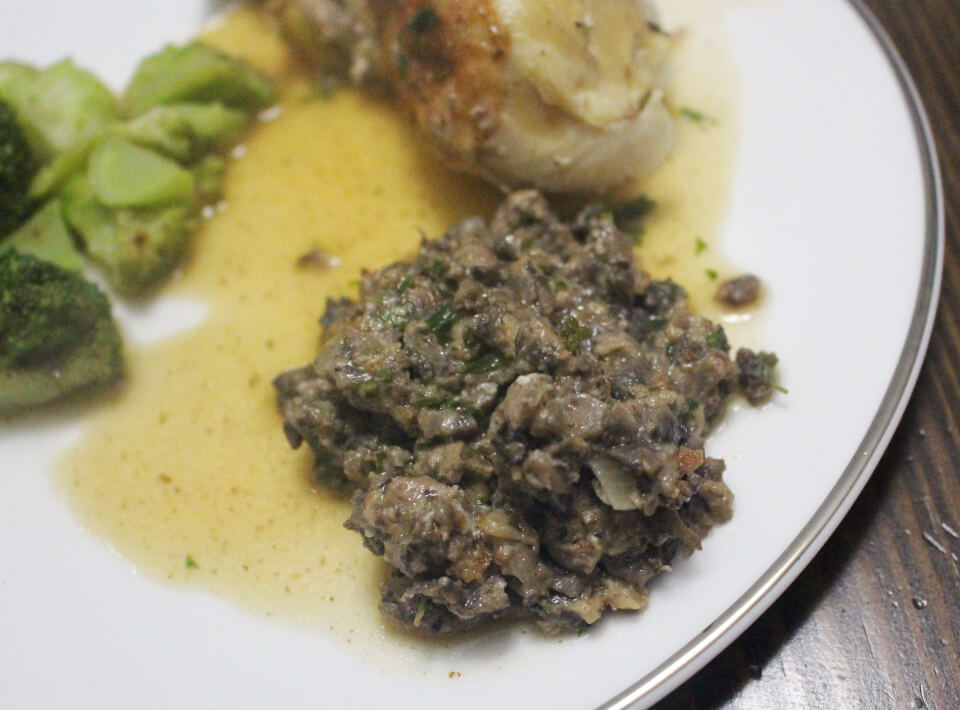 All this goodness is stuffed into the chicken. The chicken is then trussed and now is ready to be roasted beautifully. The master recipe is followed for the remainder of the cooking. This includes making the brown tarragon sauce to top the chicken once it's done. It's really important to make sure your chicken is cooked thoroughly since the stuffing will alter the cooking time, as mentioned previously. I could definitely see myself making this mushroom stuffing in the simple roast chicken and skip the tarragon. Also, stuffing a chicken is an experience in itself so if you have never done it before, I highly recommend!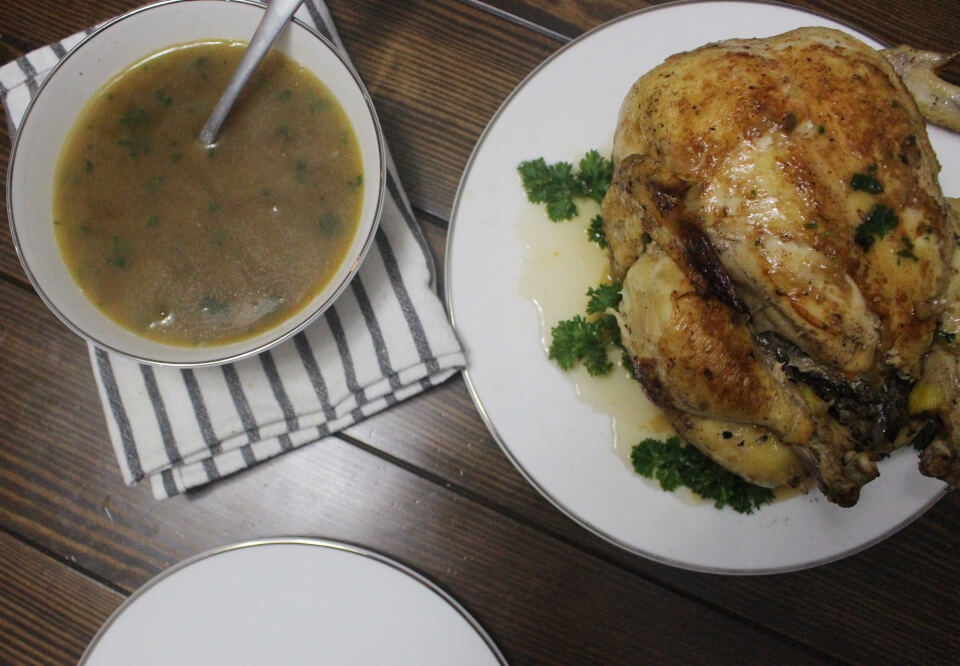 You can find this recipe and all the other Julia Child recipes I make in Mastering the Art of French Cooking
Bon appétit!
April 14, 2020 by Laura Bullock