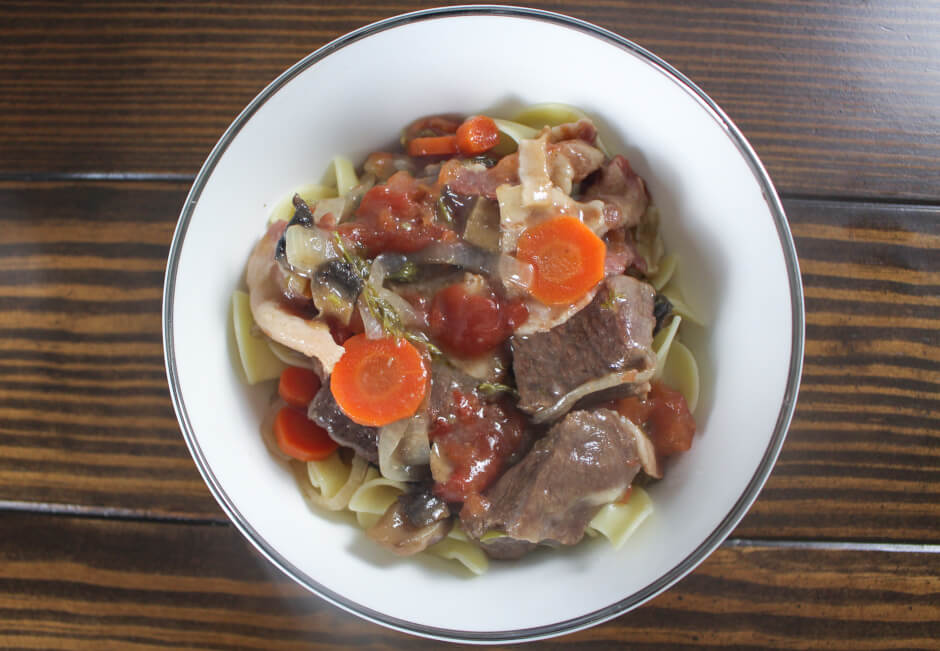 Mastering the Art of French Cooking | Julia Child
Recipe 148
- Daube de Boeuf à la Provençale [Casserole of Beef with Garlic and Anchovy Sauce], p. 324
You can buy Julia Child's Mastering the Art of French Cooking which contains these recipes here.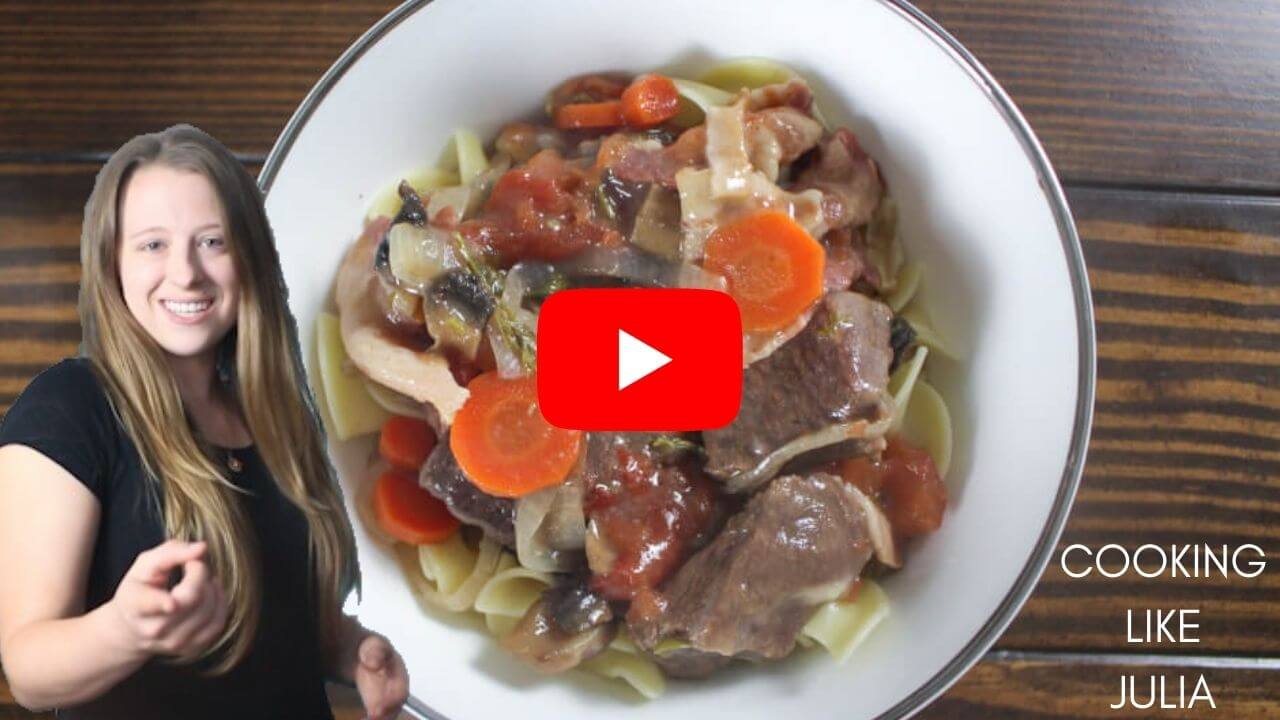 You can watch me make this recipe for the first time on my YouTube channel here.
Butter Count: +0 TB
Cost: $48.60 [~$8.10 per serving]
Hey guys! I feel like I lose some of y'all when the title of the recipe has "anchovy" in it. I get it. Sometimes an extremely salty fish with a million tiny bones is not what I want to see laying on my food. But this one is different! I promise. This time the anchovy is mashed up with capers and garlic, and it is absolutely delightful.
LAURA'S RATING: 7
BRIAN'S RATING: 7
This casserole is exactly the same as the last beef recipe, Daube de Boeuf, but topped with the garlic and anchovy sauce. This one is pretty good! It's no boeuf bourguignon, but it's made in about a quarter of the time so that's understandable. I enjoyed this one a little bit more than the Daube de Boeuf without the anchovy sauce. That's saying a lot because the addition of anchovies usually brings my rating down. All in all, if you want big flavor but do not feel like being in the kitchen all day then this is your recipe!
COOKING PROCESS: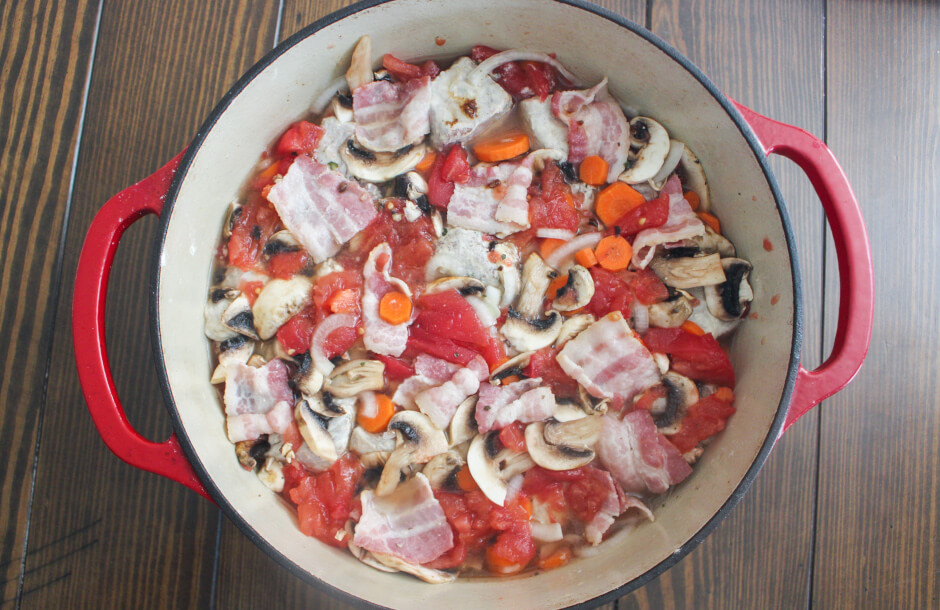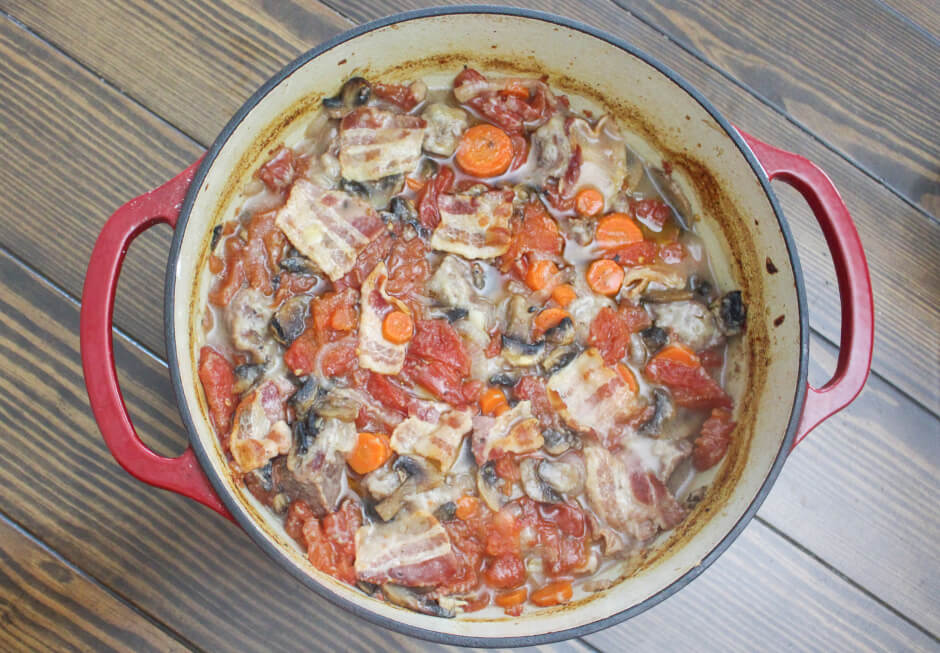 To read about the cooking process for the daube de boeuf, check out my previous blog. This one is 100% the same until the end. The above pictures show the beef marinating, the casserole before it goes into the oven, and the casserole right before the garlic and anchovy sauce is added.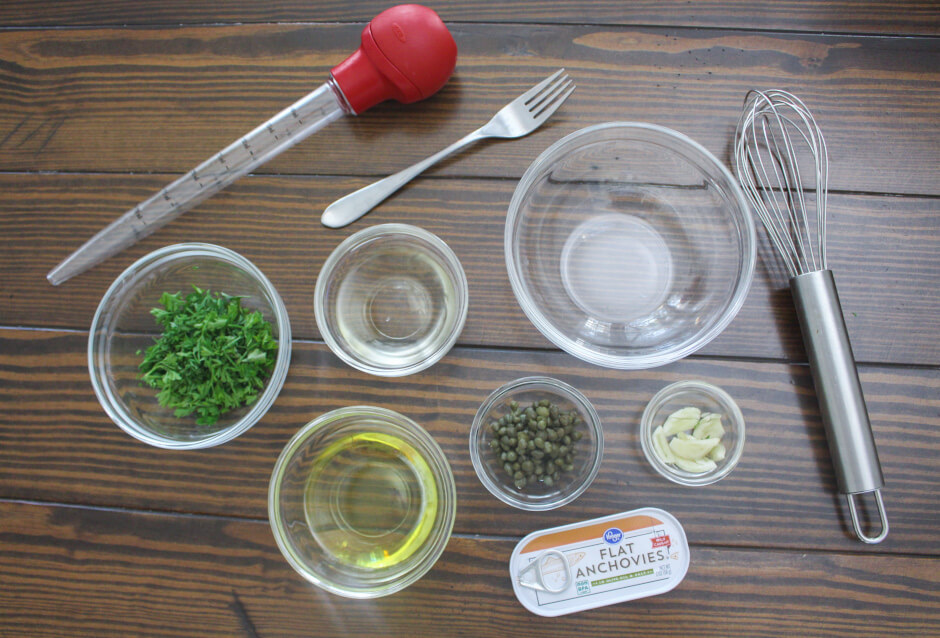 After the casserole has been in the oven for 2 ½ hours, it's time to make the garlic and anchovy sauce. The anchovies are mashed together with capers until they form a paste. This was easier said than done. Those pesky little capers just wanted to roll instead of be smashed!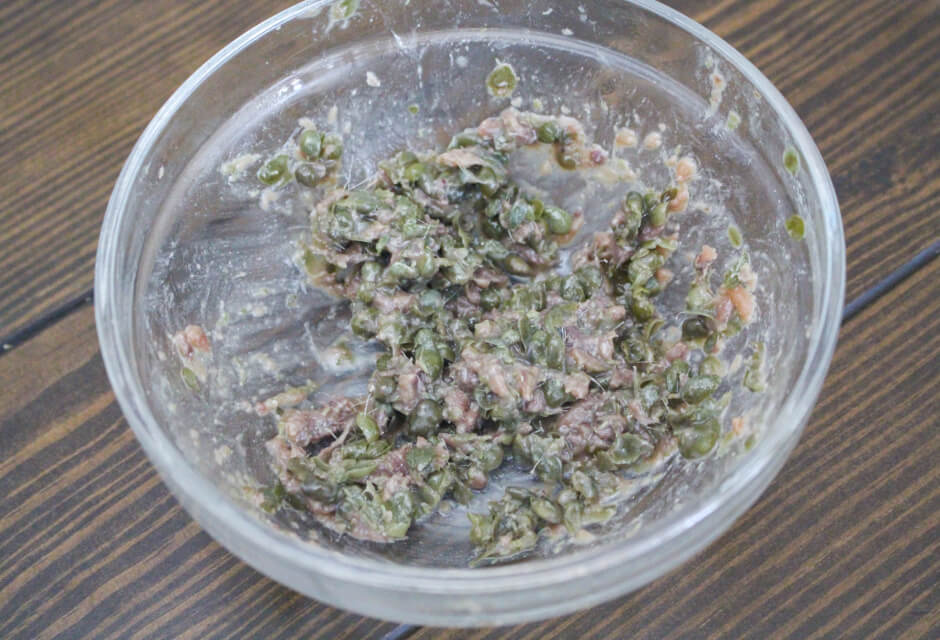 To the paste, wine vinegar, olive oil, mashed garlic, and minced parsley are added.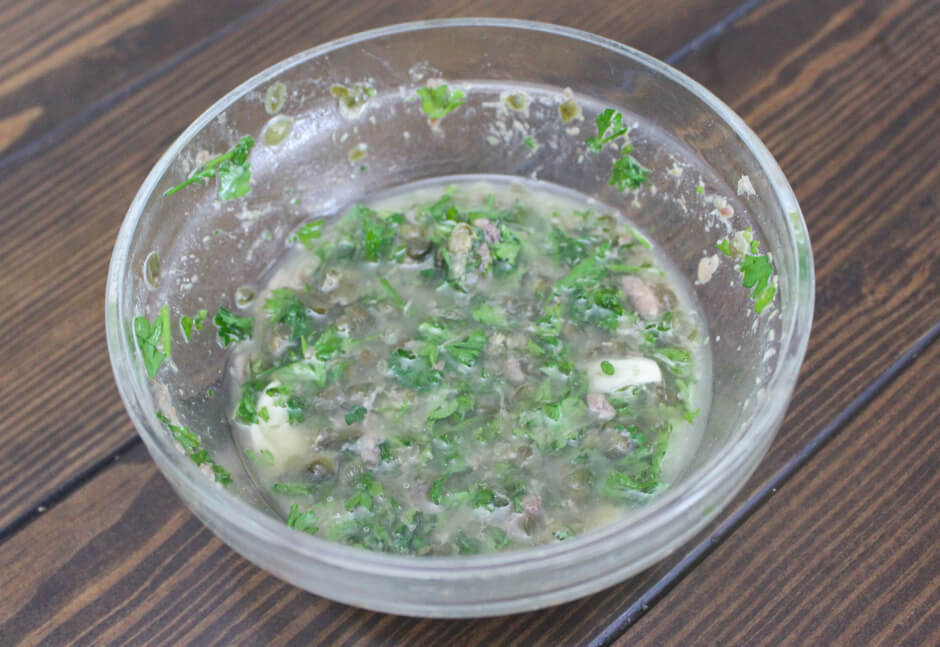 The casserole is skimmed of fat, and the anchovy mixture is added. It is all returned to the oven until the meat is tender.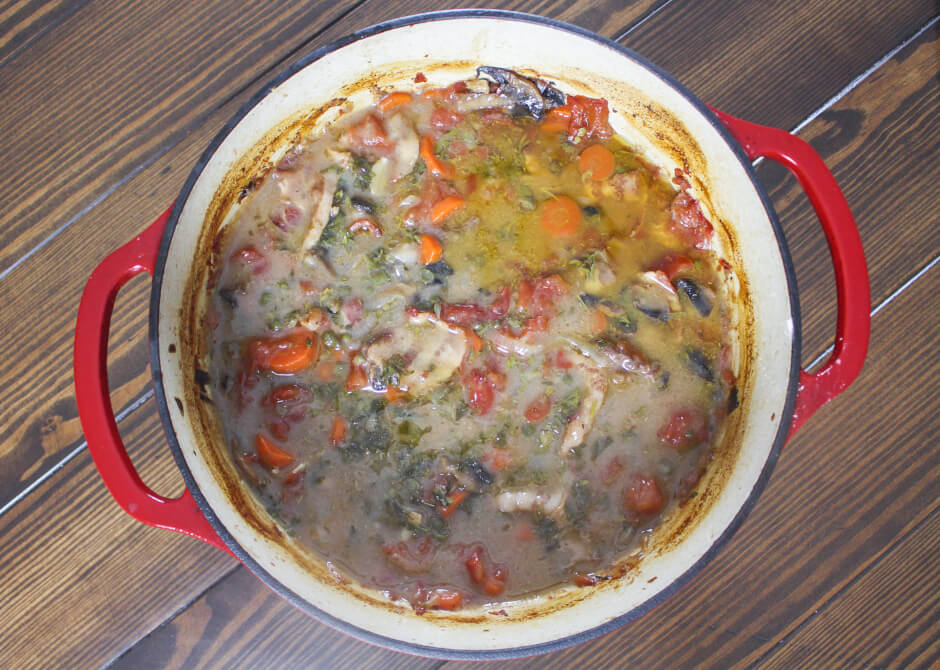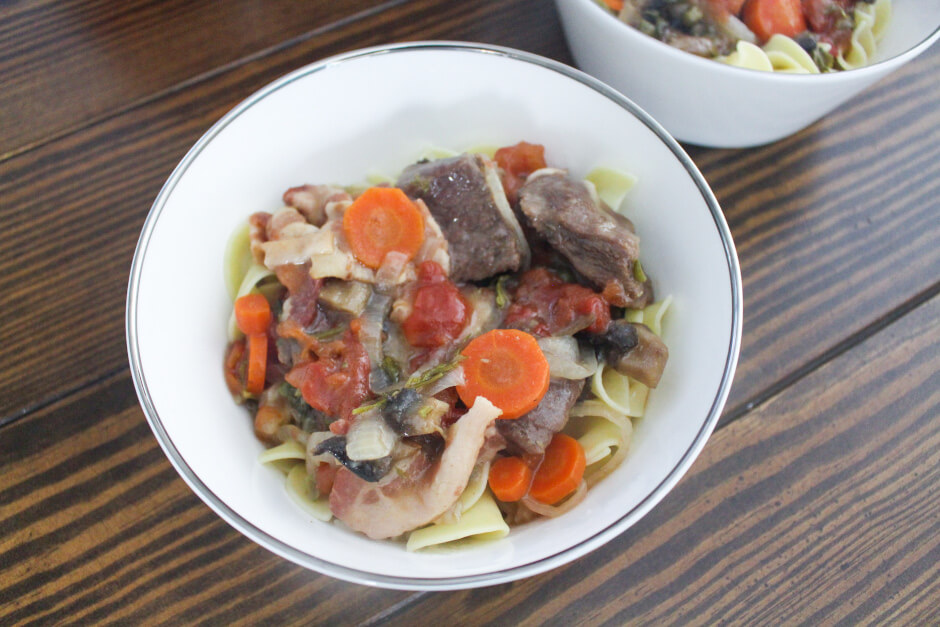 You can find these recipes and all the other Julia Child recipes I make in Mastering the Art of French Cooking
Bon appétit!
October 13, 2020 by Laura Bullock