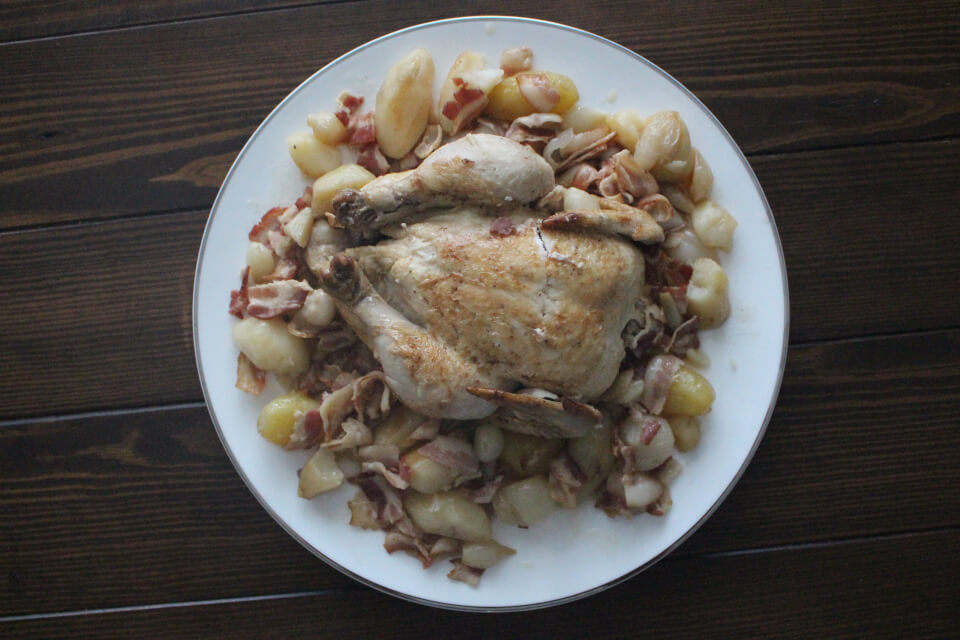 Mastering the Art of French Cooking | Julia Child
Recipe 117
- Poulet en Cocotte Bonne Femme [Casserole-roasted Chicken with Bacon, Onions, and Potatoes], p. 252
You can buy Julia Child's Mastering the Art of French Cooking which contains these recipes here.
____________________________
Butter Count: +4 TB
Cost: $13.74 [~$3.44 per serving]
Looking for a one-pot Julia Child meal? Well, look no further! In this recipe, Julia's famous casserole-roasted chicken gets married to bacon, onions, and potatoes all in the same dish. She says it herself- "no other vegetables are needed to make up a main course." Overall, I love this chicken and prefer it over the casserole-chicken with tarragon. I think my husband and I could have eaten the whole thing in one sitting! She mentions that you can serve it with whole broiled tomatoes for color, but those are mehh so I wouldn't waste the effort unless you are a HUGE tomato lover.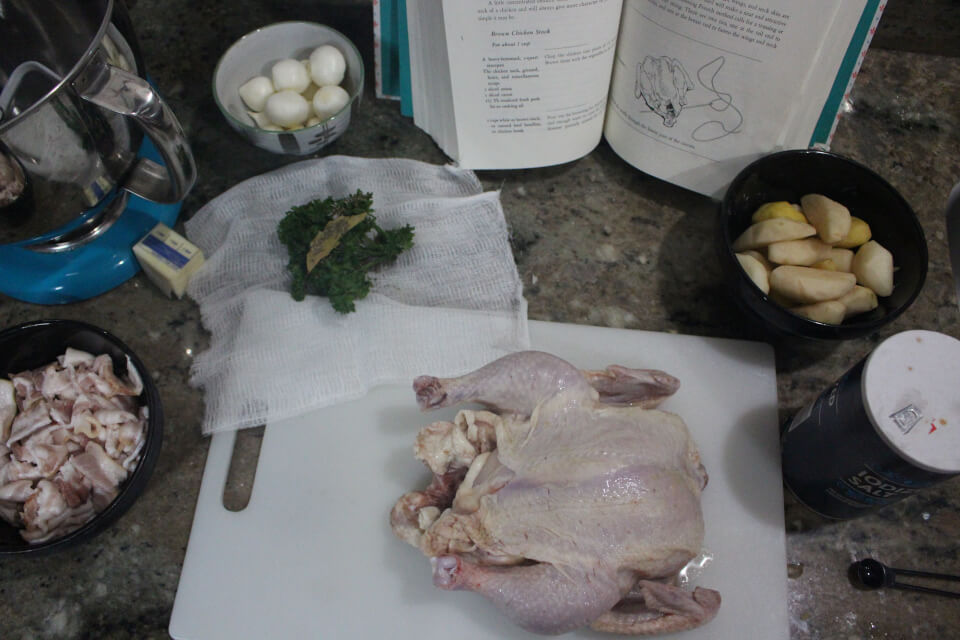 By now I know that if a Julia recipe has bacon in it, the recipe will start out with blanching the bacon. The bacon is cut off the rind and cut into lardons. Lardons are rectangular strips that are ½ inch wide and 1 ½ inches long. These are boiled in two quarts of water for ten minutes, rinsed with cold water, and dried. The bacon is then sautéed in butter (yes, bacon sautéed in butter). We all wanted to do it and now here is the perfect excuse.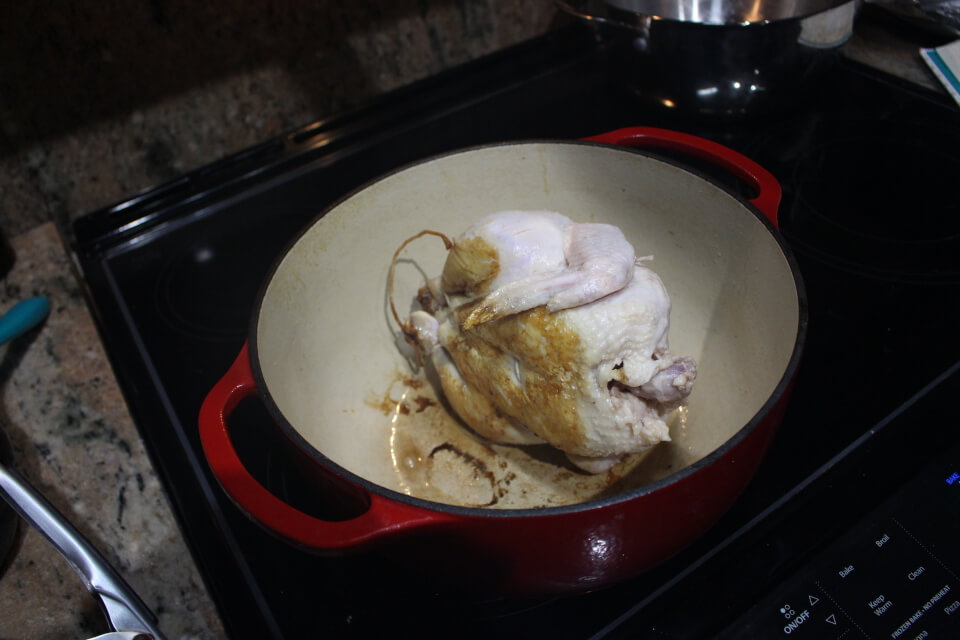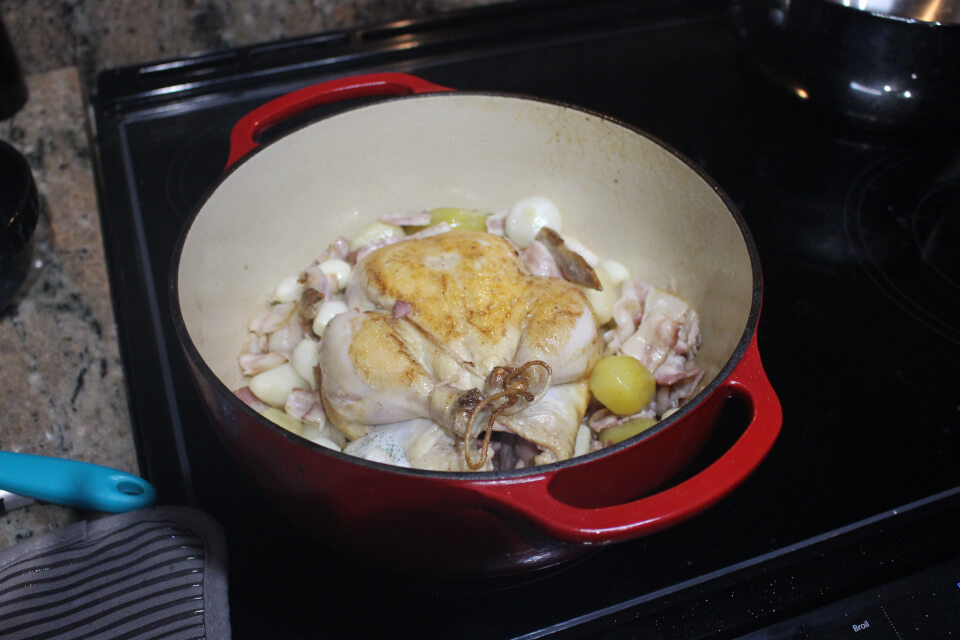 A trussed chicken is browned in the hot bacon fat in the same manner as the previous casserole-roasted chicken. Remove chicken from casserole and pour out the fat. Now to the veggies! Pearl onions are boiled for five minutes in salted water and drained. The potatoes are peeled and trimmed into ovals. UGH! This really is the worst, and it wastes SO much of the potato. And it takes so much time! Though I am getting better at it, I can never see myself doing this outside of a Julia recipe. The potatoes are covered with cold water, brought to a boil, and drained immediately.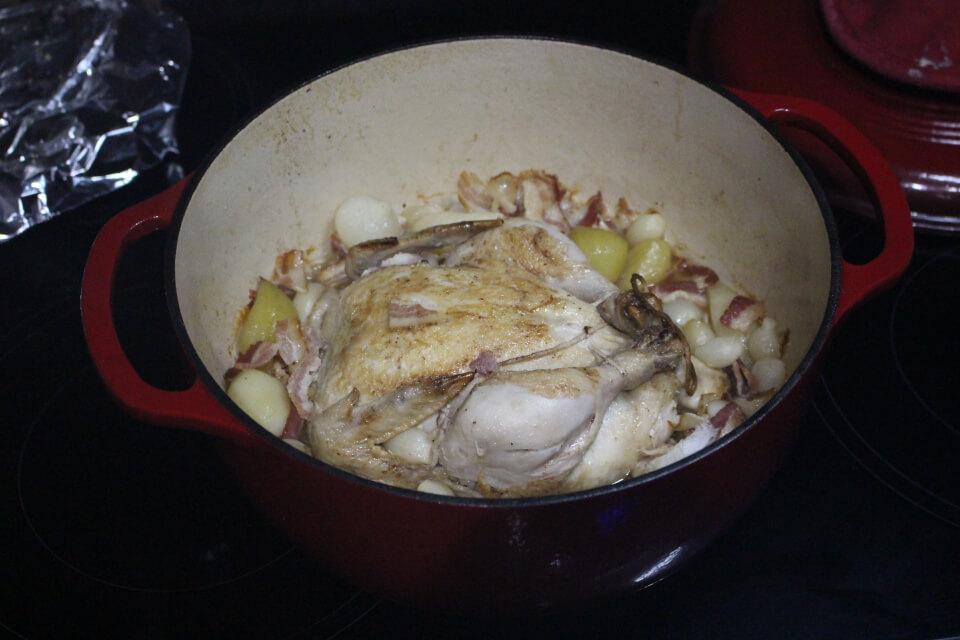 The potatoes will then be sautéed in hot butter for about two minutes to evaporate their moisture. This is when it is helpful to have oval potatoes so they can roll around and become perfectly cooked all over. I suggest just buying the small potatoes at the store and saving yourself from the headache. The chicken is then salted and placed breast-up in the casserole with the potatoes. The bacon and onions are added over the potatoes and an herb bouquet is dropped in (parsley sprigs, bay leaf, and thyme). Everything is basted with butter and covered with foil and the casserole lid.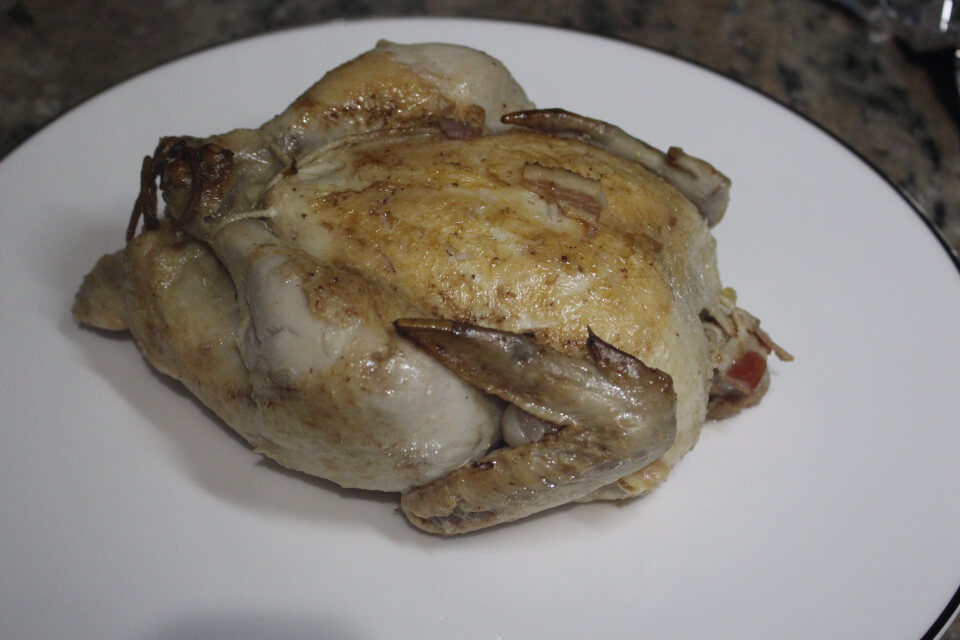 The casserole is heated on the stove until it is all sizzling and put into a 325-degree oven to roast. The chicken needs to basted once or twice during the cooking process. And now the most shocking news of all- "no sauce is necessary." Wait, what? I LOVE Julia's sauces so I was a little disappointed to hear this. However, the chicken didn't need it, and I soon forgot she even ever said those words. She always knows what she's doing. This dish does not disappoint!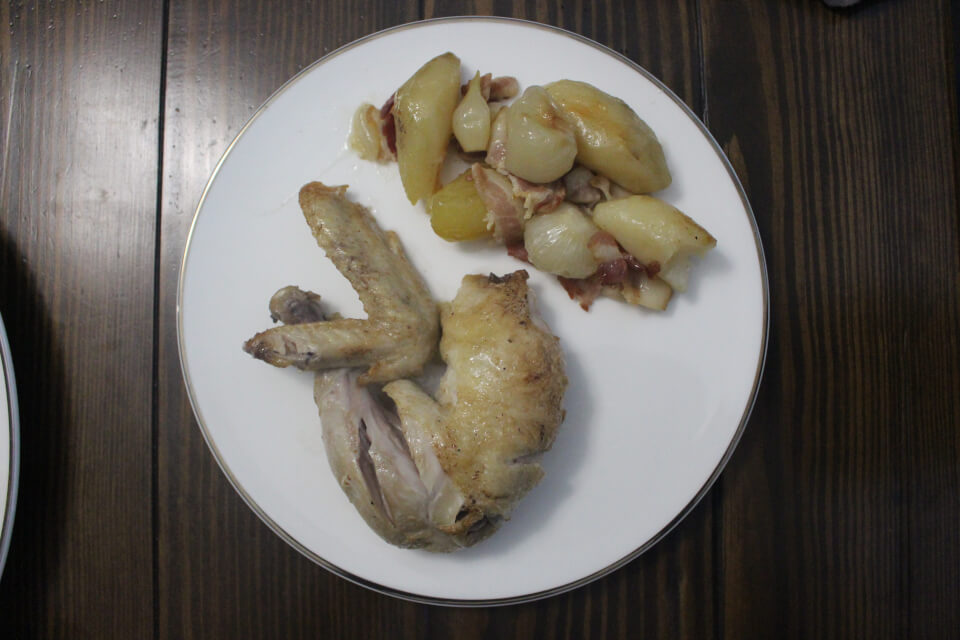 You can find these recipes and all the other Julia Child recipes I make in Mastering the Art of French Cooking
Bon appétit!
June 15, 2020 by Laura Bullock