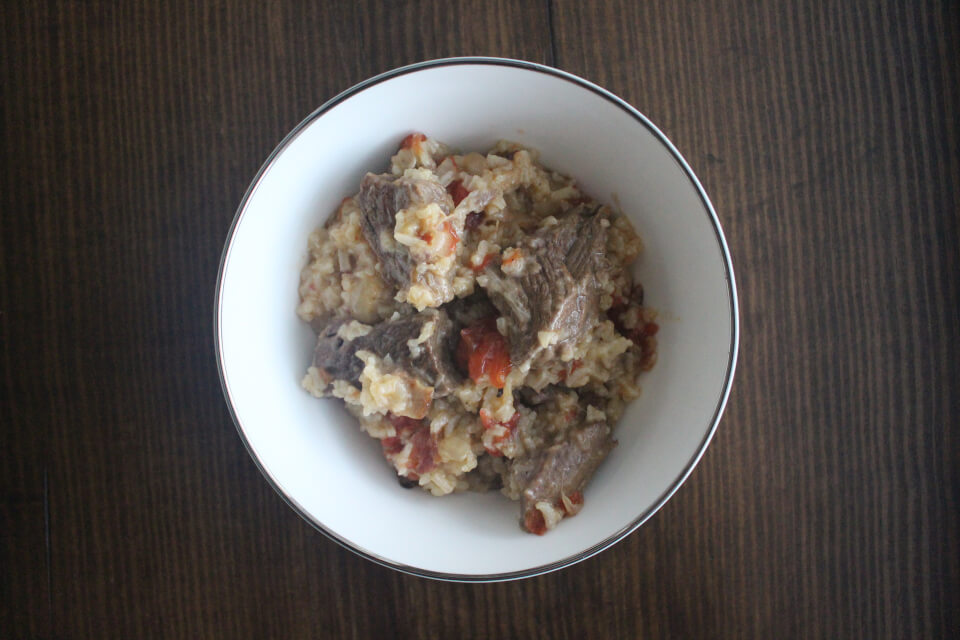 Mastering the Art of French Cooking | Julia Child
Recipe 137
- Boeuf à la Catalane [Beef Stew with Rice, Onions, and Tomatoes], p. 321
You can buy Julia Child's Mastering the Art of French Cooking which contains these recipes here.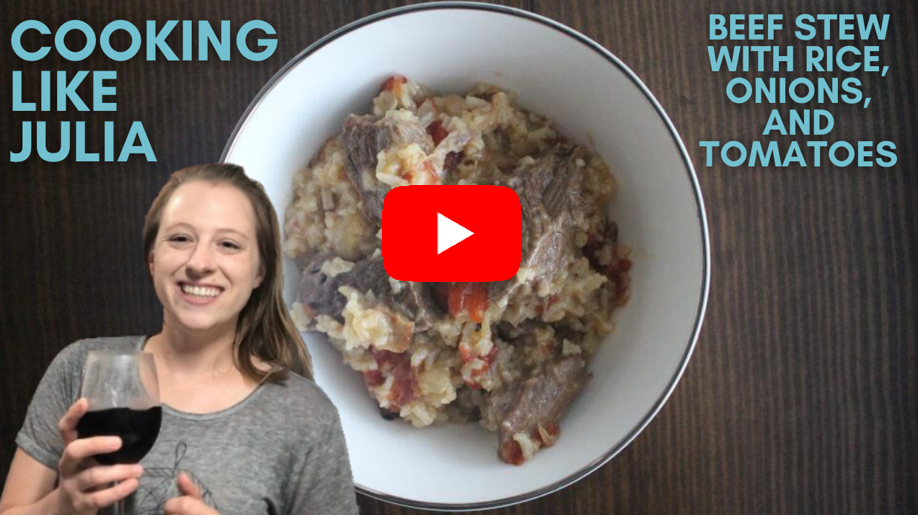 You can watch me make this recipe for the first time on my YouTube channel here.
Butter Count: +0 TB
Cost: $29.10 [~$4.85 per serving]
This recipe surprised me in the best way possible. I really wasn't expecting much from this dish. Beef, rice, onions, and tomatoes? Meh, sounds good but didn't really sound like a recipe I would remember. Boy, was I wrong.
RATING:
This recipe gets a 9 from me. I loved this dish. I was even so excited to eat the leftovers the next day! The rice soaks up all the braising juices so nicely. The onions and tomatoes were so yummy, and we all know Julia's braised beef is always good. There was one step in this recipe that made me choose such a high rating. THE CHEESE. If you know me, you know that I put cheese in almost everything I make. When I was little, I had a cheese named after me. No really, my parents referred to my cheese in the fridge as 'Laura Cheese.' Okay, so maybe nobody else in the world knows what Laura Cheese is, but in our household it was very well known. Julia calls for an entire cup of Swiss to be stirred in at the very end. Bring it on! This makes the dish cheesy, stringy, and delicious.
COOKING PROCESS:
Overall, this recipe was simple to make. First off, we will be blanching our bacon again and cooking it in oil. Once browned lightly, the bacon is removed from the pot into the casserole and cut stewing beef is browned. The beef is added to the casserole, and now the onions are browned and removed to the casserole.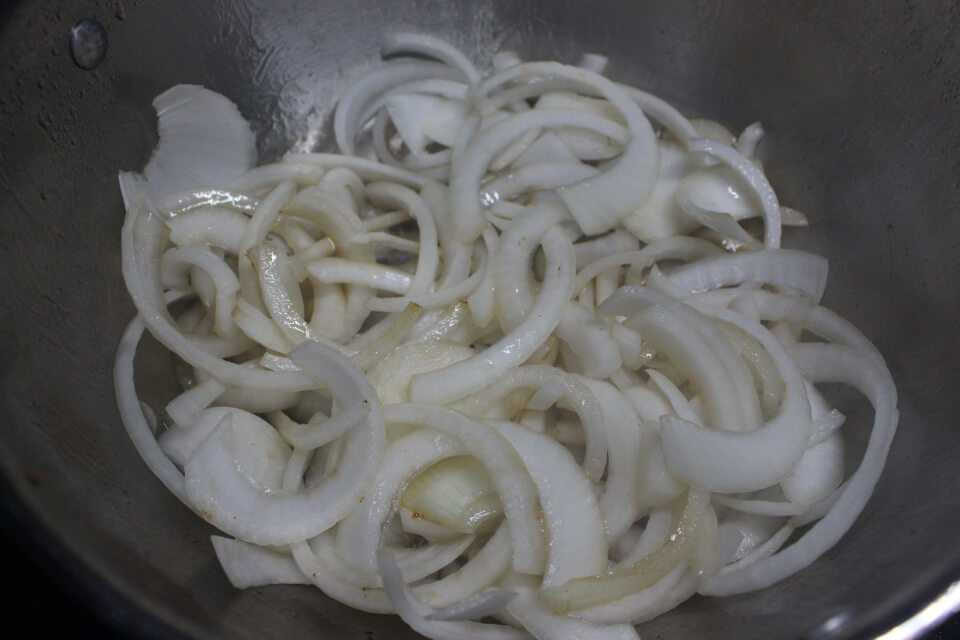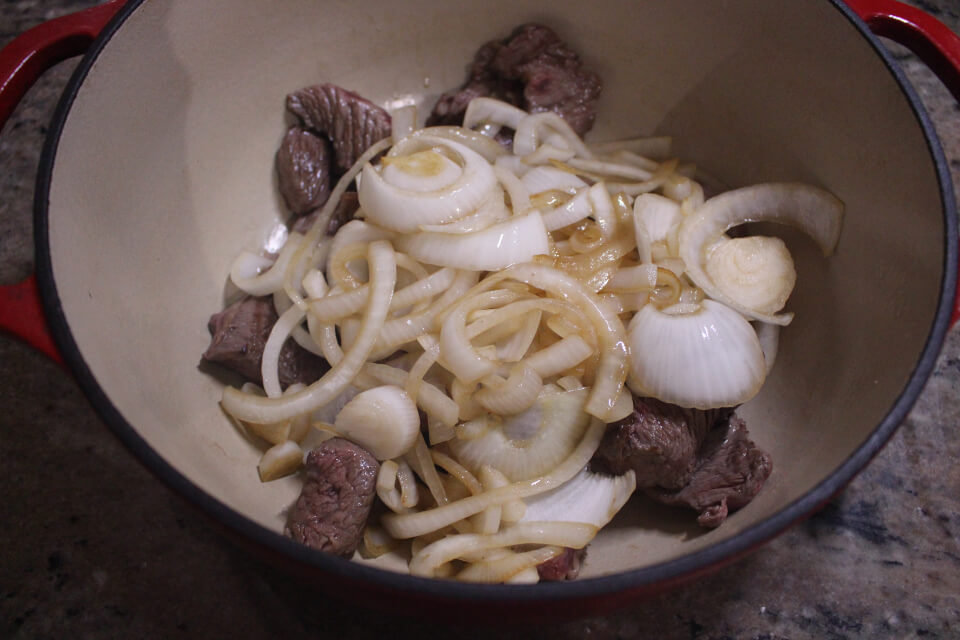 Still working with the same fat, a cup of raw rice is added in and cooked for a couple minutes and set aside for later.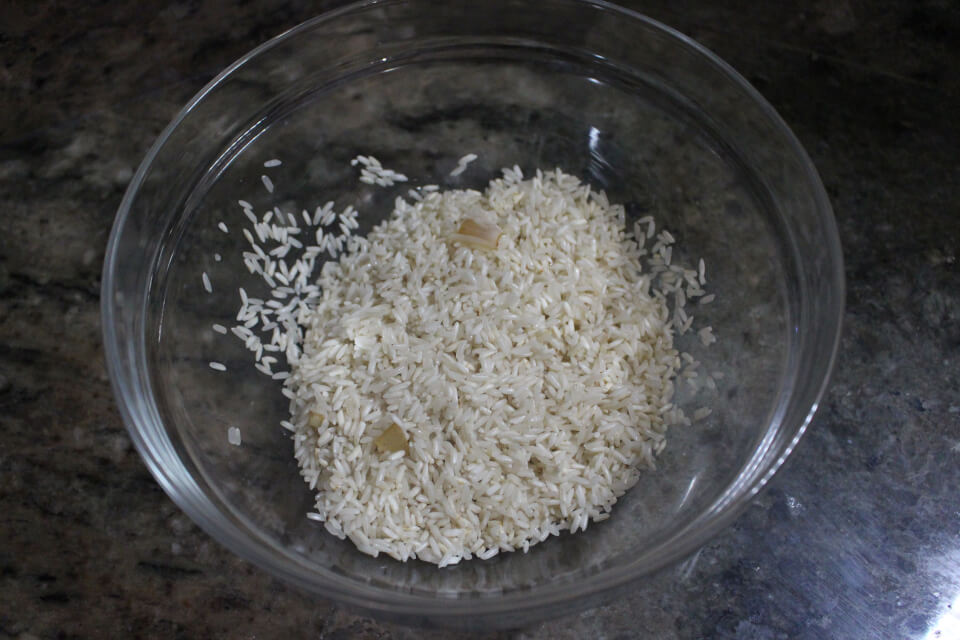 We'll remove any remaining fat and stir in a cup of dry white vermouth in order to scrape up all that flavor that was left behind. The vermouth and some beef bouillon are added to the casserole along with salt, pepper, garlic, thyme, saffron, and a bay leaf. It's now ready for the first bake! It should cook for an hour at 325-degrees.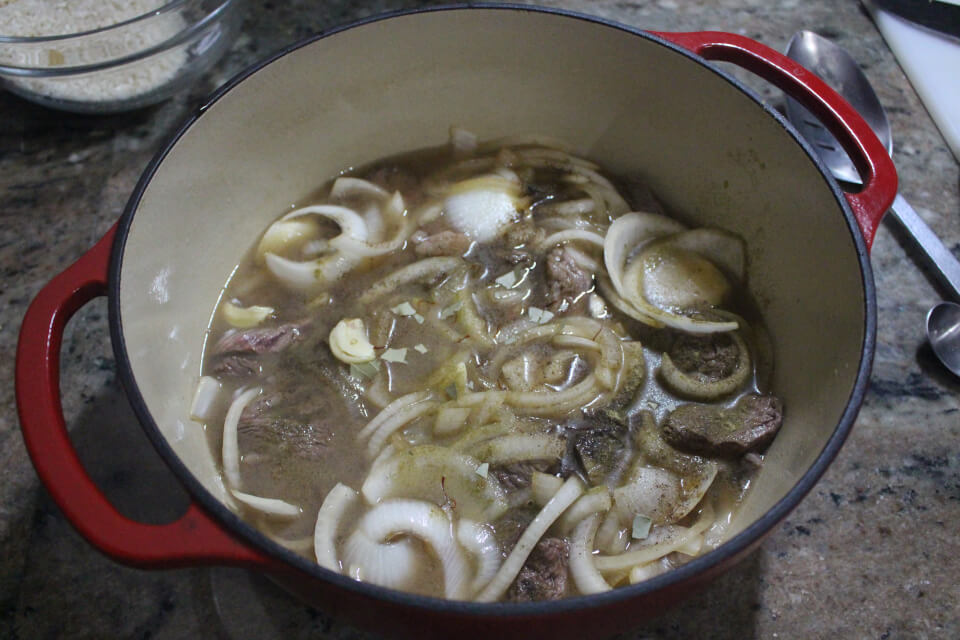 After an hour passes, it's time for the tomatoes which have been peeled, seeded, juiced, and chopped! They are stirred into the casserole, and everything is put back into the oven for about an hour until the beef is tender.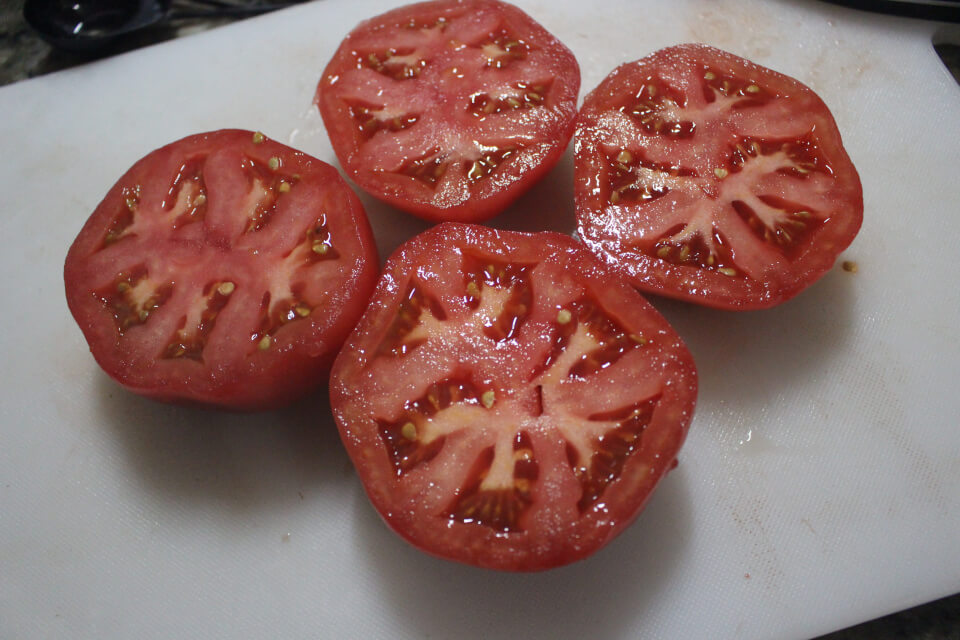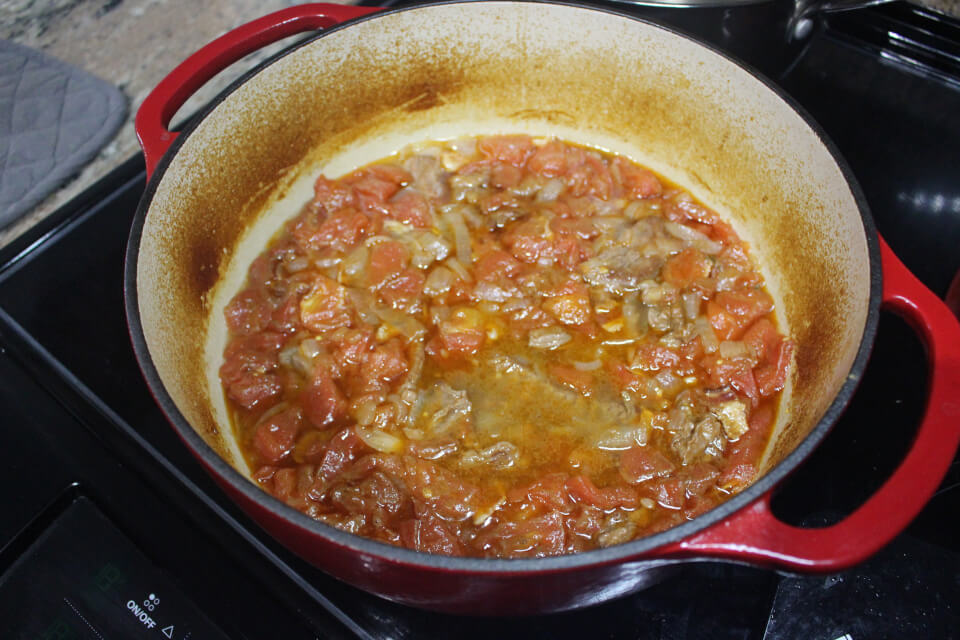 Now, rice! Pour it all in, bring to a simmer on the stove, cover, and put into a 375-degree oven for 20 minutes. The rice will cook and puff up soaking up all those juices. Make sure there is enough liquid in your pot to allow this to happen.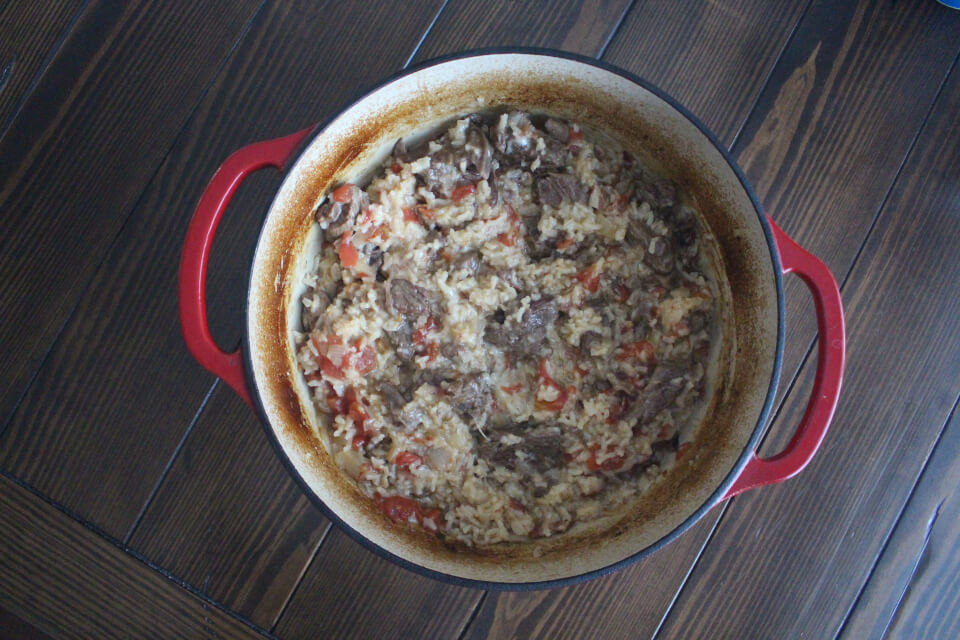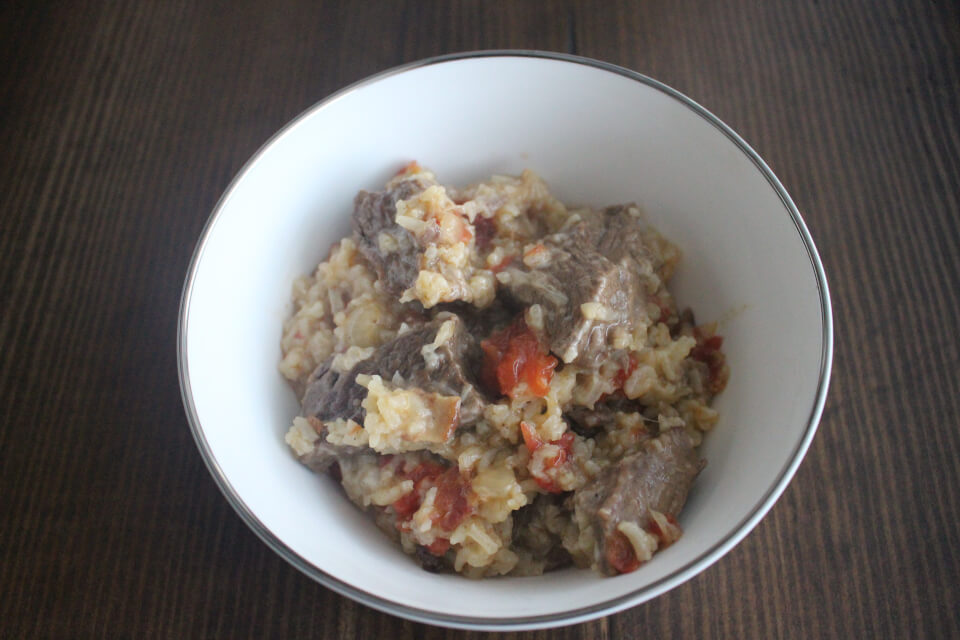 You can find these recipes and all the other Julia Child recipes I make in Mastering the Art of French Cooking
Bon appétit!
August 21, 2020 by Laura Bullock