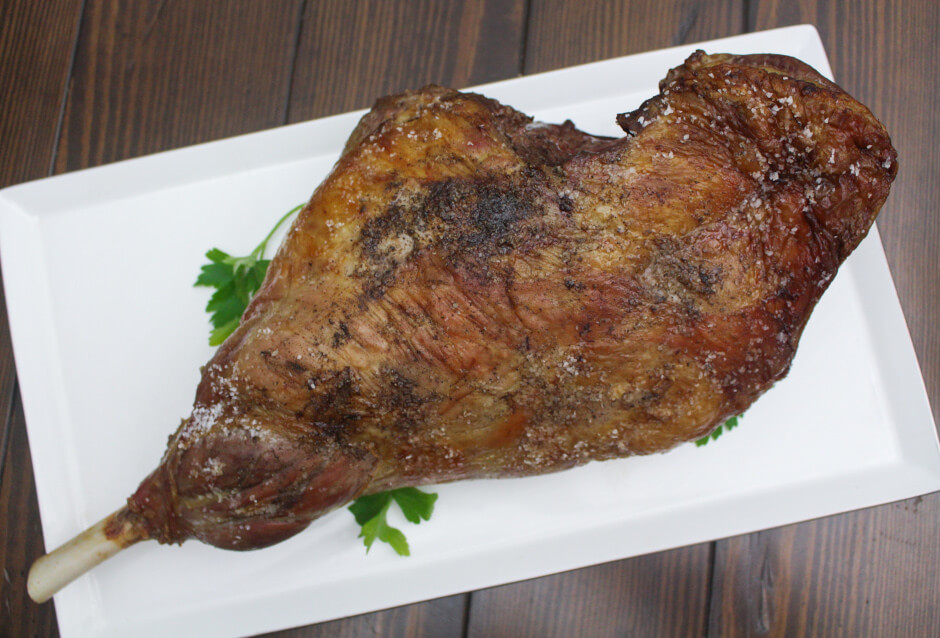 Mastering the Art of French Cooking | Julia Child
Recipe 163
- Gigot de Pré-Salé Rôti [Roast Leg of Lamb], p. 332
You can buy Julia Child's Mastering the Art of French Cooking which contains these recipes here.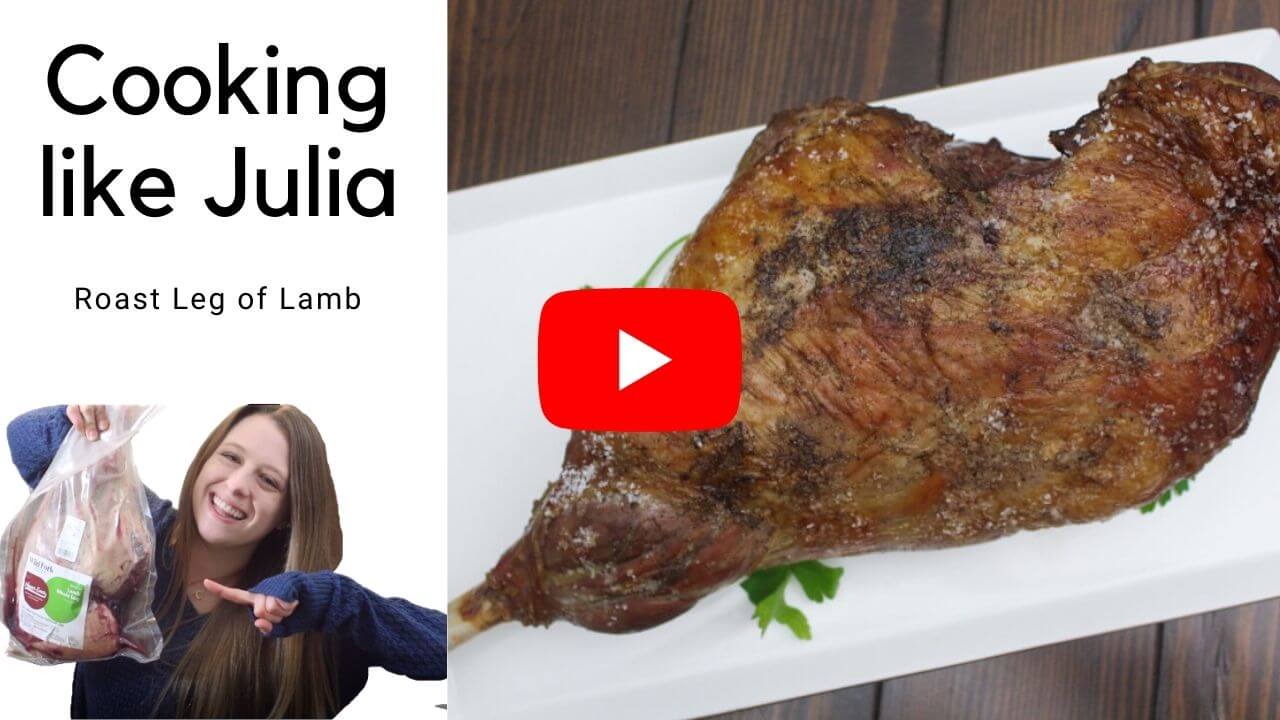 You can watch me make this recipe for the first time on my YouTube channel here.
Butter Count: +2 TB
Cost: $40.53 [~$4.50 per serving]
I was SO excited to roast my very first leg of lamb (and a little nervous too!). Last thing I wanted was to waste this beautiful huge piece of meat because I had no idea what I was doing. But like always, I put my faith into Julia and followed her direction. It turned out PERFECT! I could hardly believe it. This recipe is actually very basic. It reminded me way back to the day when I made my first Julia Child recipe, roast chicken. They both are roasted in the same manner and come out of the oven looking fabulous.
LAURA'S RATING: 8
BRIAN'S RATING: 9
This was a high rating recipe for us and for good reason! Sometimes I appreciate these few ingredient recipes more than the complicated ones. There are only five main ingredients used- lamb leg, butter, carrot, onion, and stock. That's it! And trust me, that's all you need! It's the cooking method that makes this recipe a winner in our book.
COOKING PROCESS: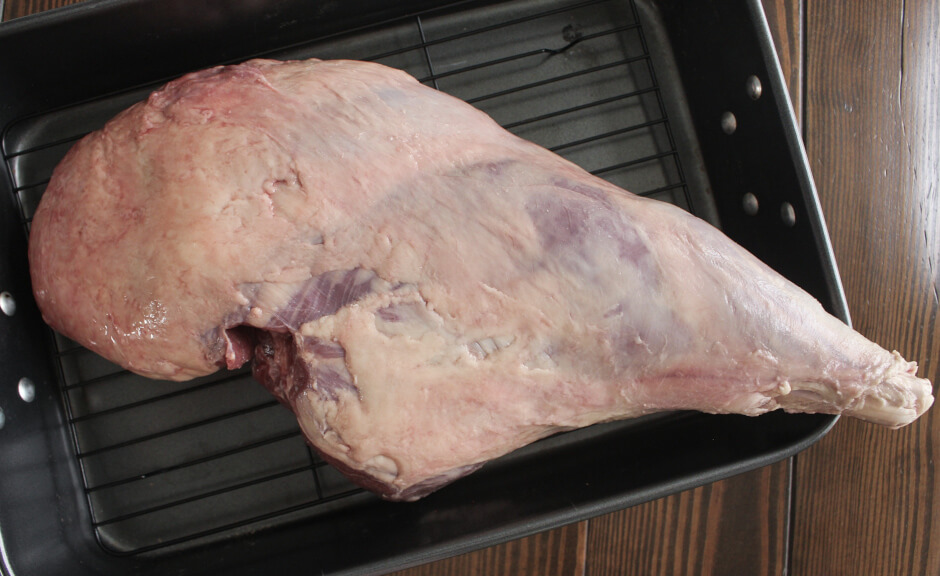 The very first thing you will do in this recipe is slather that leg with butter and oil. The next part is the key to this recipe. Julia instructs to roast the leg of lamb at 450 degrees in the upper third of oven. That's hot! The leg is basted every 5 minutes and is left in the very hot oven for 20 minutes total. This will give the leg a beautifully light golden brown color all over. Julia says, "This sears the outside of the meat and prevents its juices from bursting out."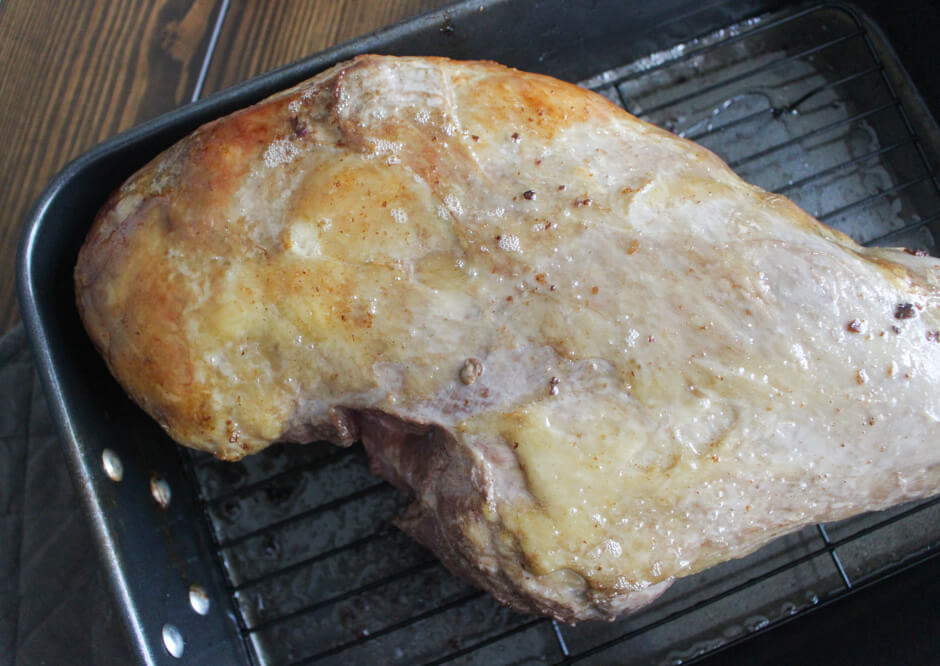 The oven is then knocked down to 350 degrees, onion and carrot are strewed in the bottom of the pan, and the lamb is roasted until done. Ideally you would want to use a meat thermometer to determine if it is done cooking, but mine was completely destroyed. I put all my trust in Julia's times and my oven and cooked it exactly for the length of time the book told me. For a medium-rare leg of lamb, you want to aim for around 12 minutes per pound. The juices will run rosy red when done. This lamb was anything but dry. So much juicy goodness!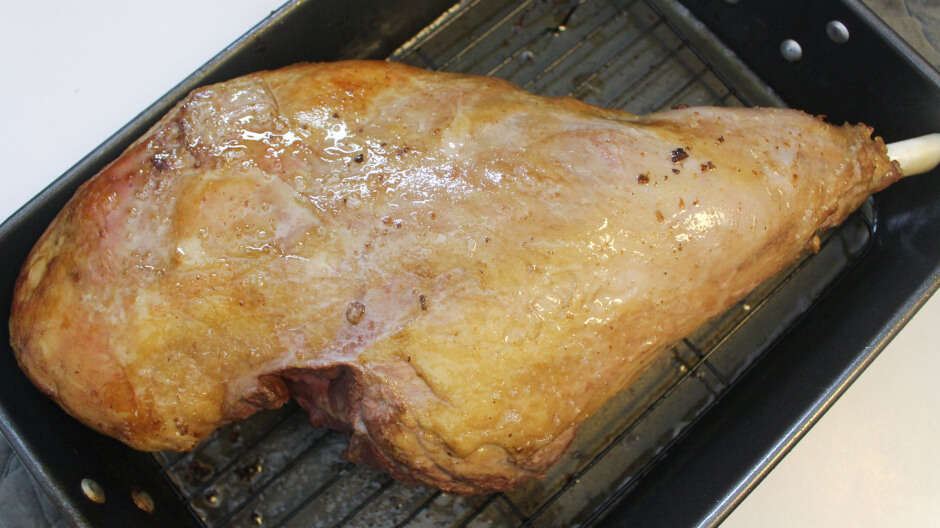 Once the lamb is done cooking, it is seasoned with salt and pepper and allowed to rest for about 30 minutes. This allows the "juices to retreat back into the tissues."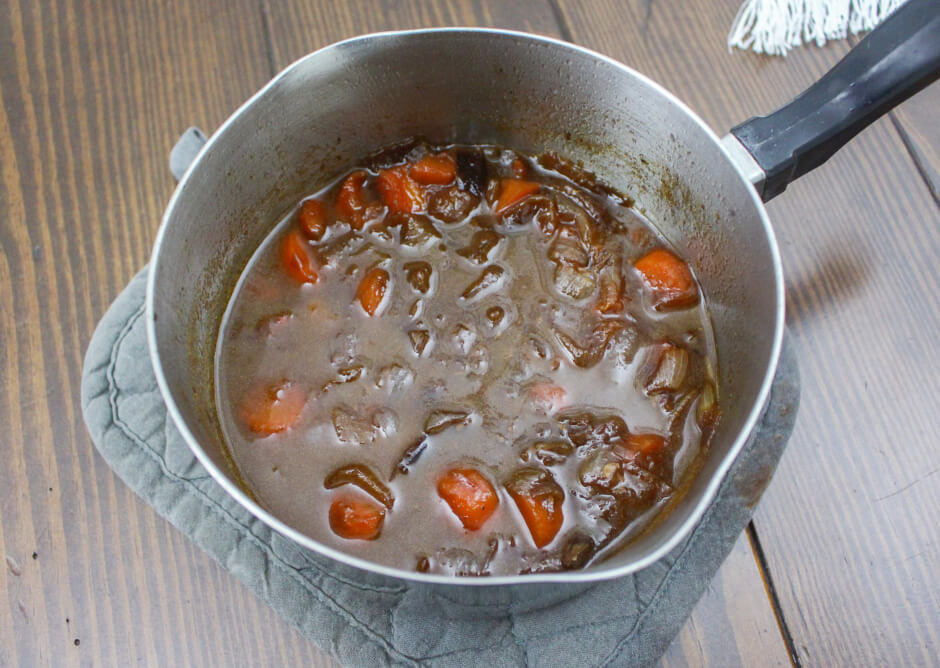 The last thing to do is make the sauce! The fat is spooned out of the roasting pan, and the stock is added. This is all boiled down rapidly making sure to squish the vegetables to get all those delicious juices out of them. The sauce is strained and served in a hot gravy boat.
The lamb is to be decorated with parsley and served on warmed plates.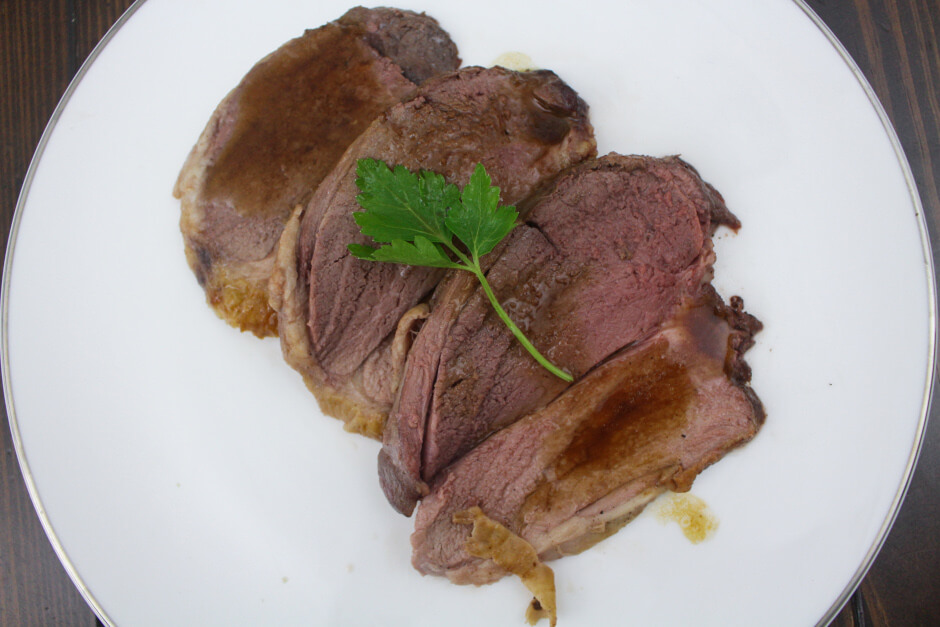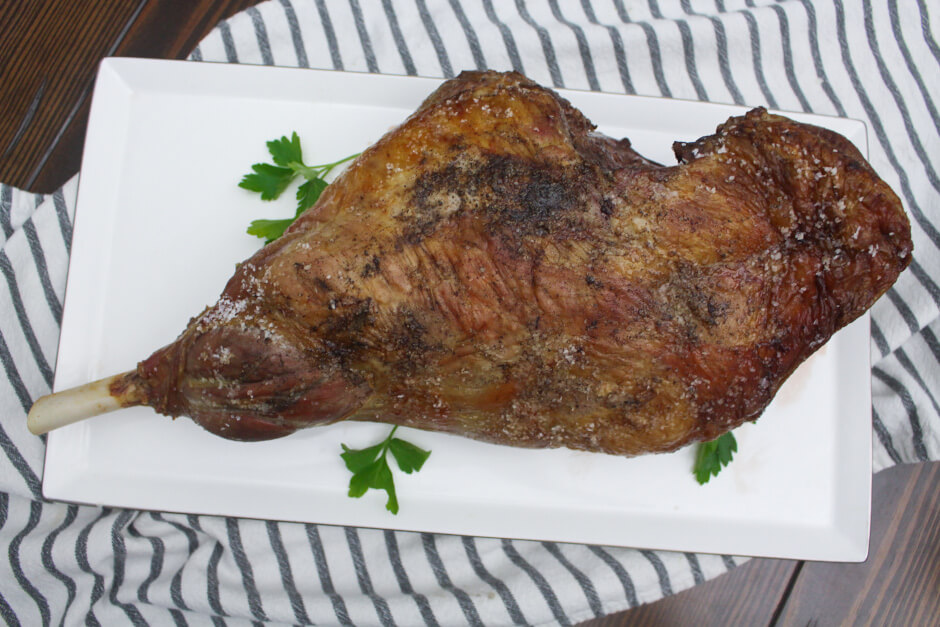 You can find these recipes and all the other Julia Child recipes I make in Mastering the Art of French Cooking
Bon appétit!
January 25, 2021 by Laura Bullock