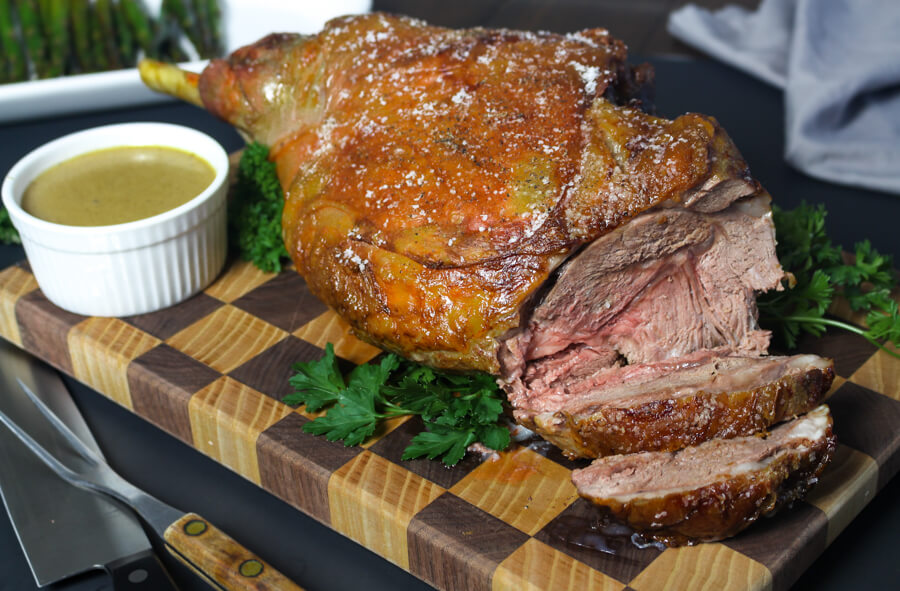 Mastering the Art of French Cooking | Julia Child
Recipe 167
- Sauce Spéciale à l'Ail pour Gigot [Garlic Sauce for Roast Lamb], p. 334
You can buy Julia Child's Mastering the Art of French Cooking which contains these recipes here.
You can watch me make this recipe for the first time on my YouTube channel here.
Butter Count: +2 TB
Cost: $41.33 [~$4.59 per serving]
Some people may have made this recipe with the first leg of lamb, but I always like to make things harder than they have to be apparently. The first leg of lamb recipe included a very simple sauce that was made with the pan drippings from the lamb roasting pan. This garlic sauce also calls for the pan drippings. To make both of these sauces as written, I must use all the pan drippings for both recipes. That led me to making an entirely new leg of lamb just to make some sauce. I'm not too mad about it though. Lamb is delicious.
LAURA'S RATING: 8
BRIAN'S RATING: 8
This was a great sauce. Prior to cooking from Mastering the Art of French Cooking, I probably would've said that an entire head of garlic for one bowl of sauce is wayyy too much. Of course, that's not true. Julia knows exactly what she is doing. This sauce was much better than the sauce that is made with the original recipe. It provides more depth to the recipe and adds just a nice hint of garlic to the lamb. As for the leg of lamb, it turned out just as good as it did last time. Though, despite cooking it for the exact same amount of time (12 minutes per pound), this one was more on the medium side than the rare side. I have one more bone-in leg of lamb to make so hopefully I can nail the timing down just right.
COOKING PROCESS: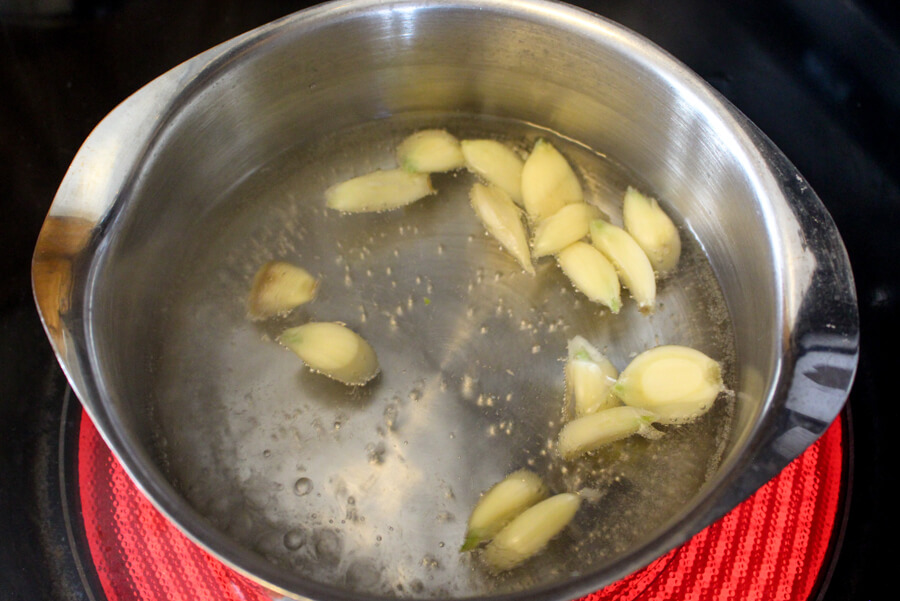 First things first, get an entire head of garlic and break it up. Don't even for a second think, "Hmm.. an entire head is too much for me." It's not too much for you. Trust me. Julia always instructs to boil the unpeeled garlic for 30 seconds to help get those pesky skins off. Then the peeled garlic cloves go into some cold water and are brought to a boil. Julia doesn't specifically say why this step is included, but I think this helps tone down the strong flavor of the garlic. Don't skip this step or you may regret it later..
The next thing on the agenda is to simmer milk, salt, thyme, rice, and the garlic for 45 minutes. It may be tempting to turn your back on this but please don't. I had to add quite a bit more milk during the entire process to prevent it from scorching. After the simmering, it should look something like this: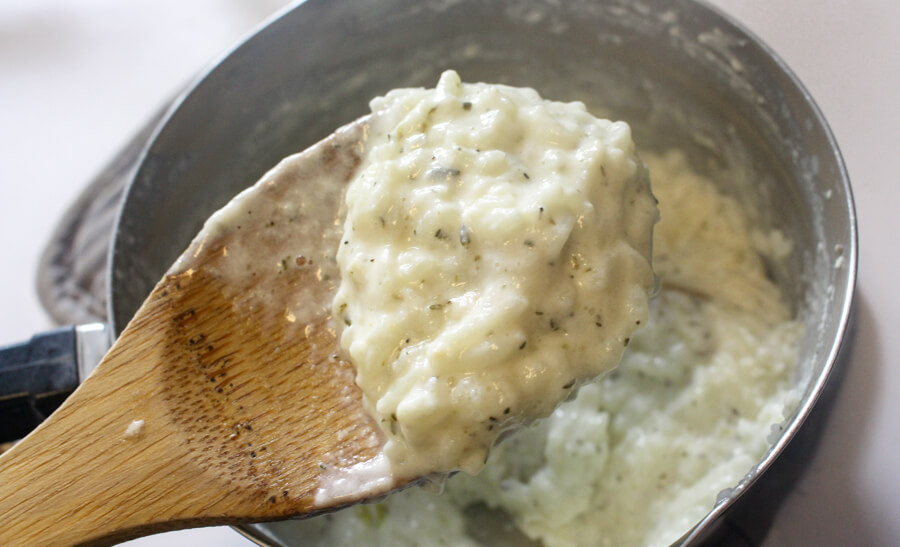 A cup of beef stock is stirred in, and it all goes for a whirl in the blender. CAUTION- hot stuff in a blender= bad news bears. I have a large scar on my forearm reminding me to be careful. Give it a second to cool off some and cover your blender with a dish towel. This should catch anything that may splurt out.
Lastly, the leg of lamb pan is deglazed with a couple tablespoons of water. All that coagulated goodness is strained into the garlic sauce.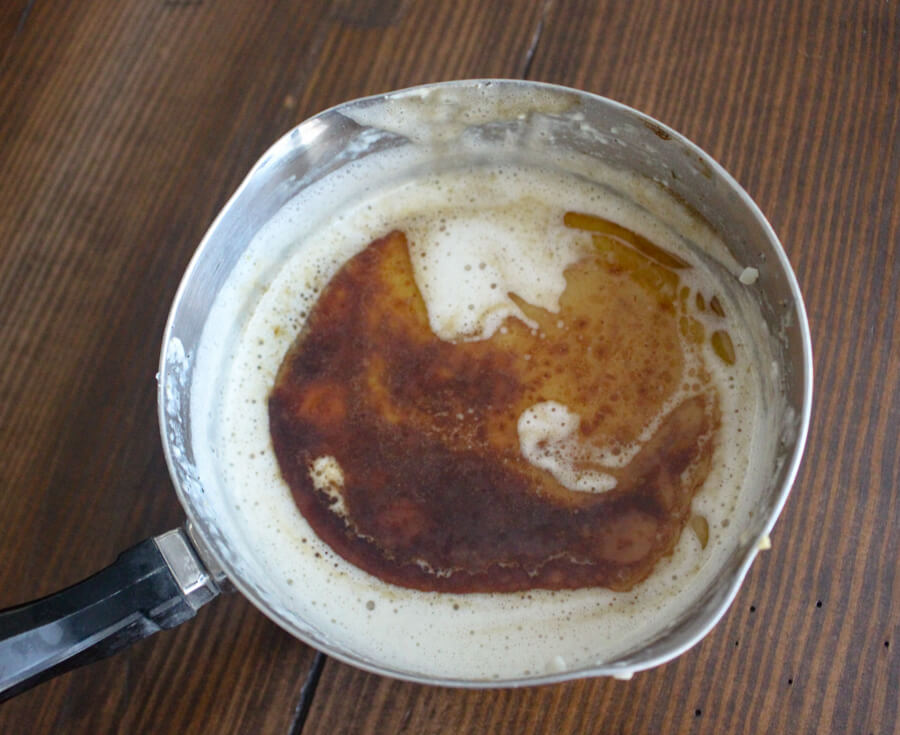 After the lamb rests half an hour, it's ready to be carved and be served alongside the garlic sauce!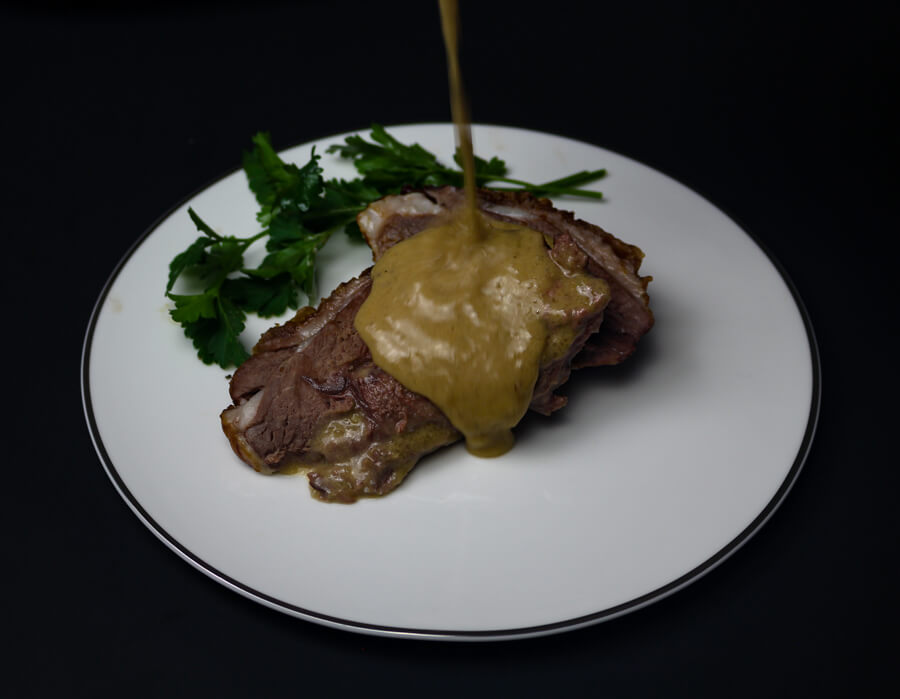 You can find these recipes and all the other Julia Child recipes I make in Mastering the Art of French Cooking
Bon appétit!
March 8, 2021 by Laura Bullock