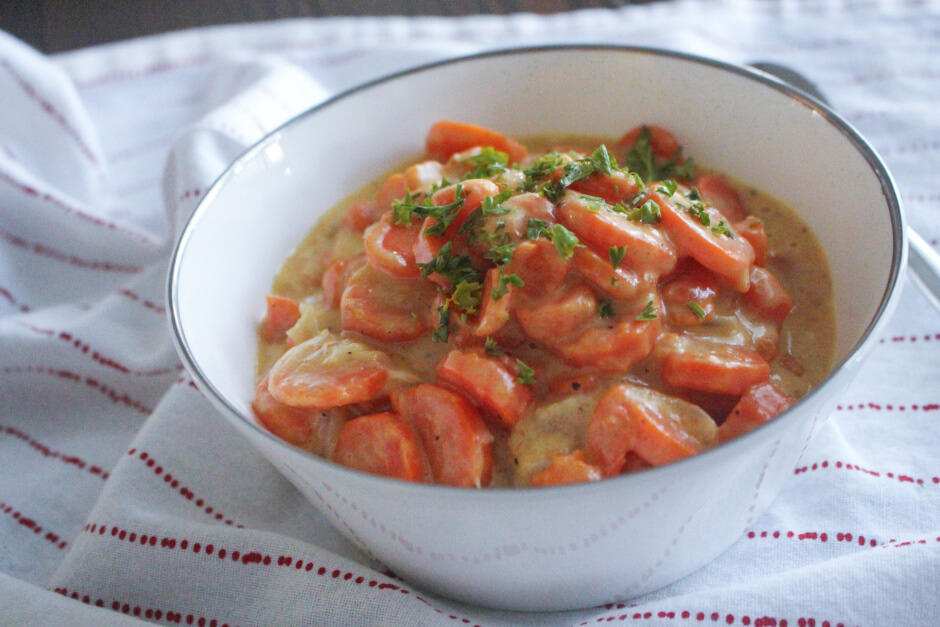 Mastering the Art of French Cooking | Julia Child
Recipe 157
- Carottes à la Concierge [Casserole of Creamed Carrots with Onions and Garlic], p. 480
You can buy Julia Child's Mastering the Art of French Cooking which contains these recipes here.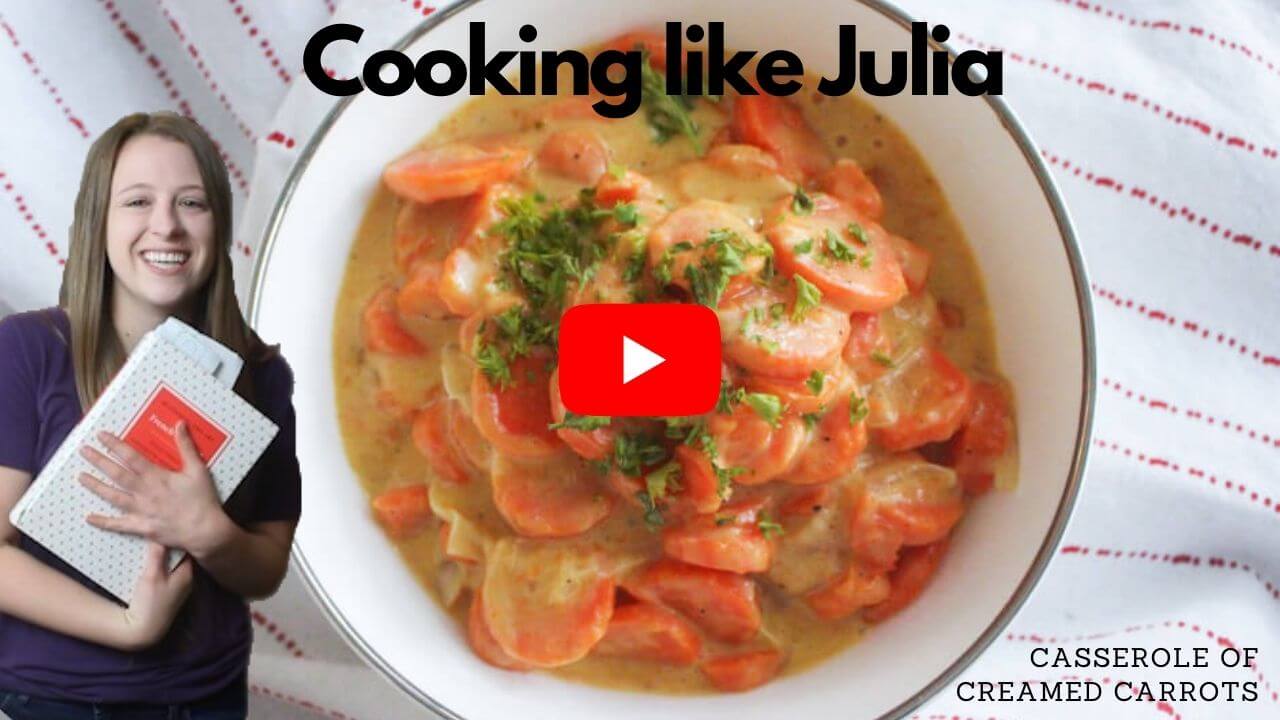 You can watch me make this recipe for the first time on my YouTube channel here.
Butter Count: +0 TB
Cost: $3.09 [~$0.51 per serving]
I was a little skeptical of this recipe. A carrot recipe with no butter?! And not just any carrot recipe. A Julia Child carrot recipe with no butter! Absolutely mind-blowing. How was this carrot recipe going to have a chance against the others without that delicious yellow fat?
LAURA'S RATING: 6
BRIAN'S RATING: 7
Julia says this can be a meatless main-course dish. I'm not so sure about that. I can only imagine the faces of my family if I pulled out a dish that consisted almost entirely of just creamy carrots and a few onion slices and served it as our only food for the night. I don't know many who would think this was okay as a main course, but maybe in France this is common? I'm not knocking this recipe though. It makes for a great side dish. I served it with sausage as recommended by Julia, and it was delightful. Was it as good as the other carrot recipes? Absolutely not. Those creamed carrots still have my heart.
COOKING PROCESS: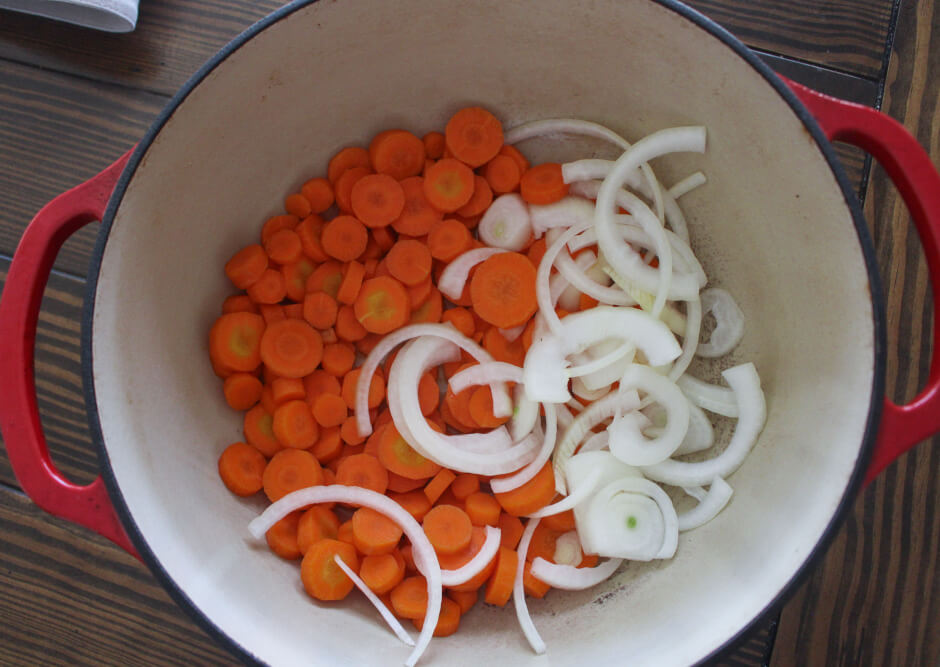 The recipe beings by slowly cooking slices of carrots, onion slices, and olive oil all together for thirty minutes until the vegetables are tender, not browned.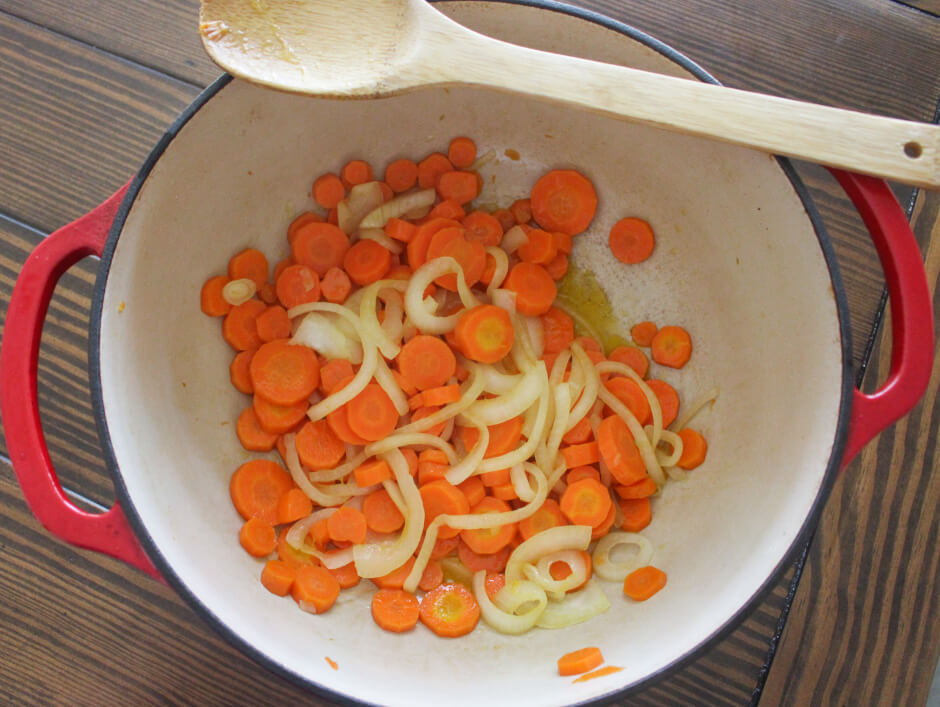 A large clove of mashed garlic is thrown in and cooked for an additional five minutes. Next, a little bit of flour is tossed in and cooked for three more minutes. Now, off heat, boiling brown stock, boiling milk, salt, pepper, sugar, and nutmeg is folded in. This is all simmered for twenty minutes. This allows the flour to start working to thicken the sauce and for the liquid to reduce. You'll be left with a light cream.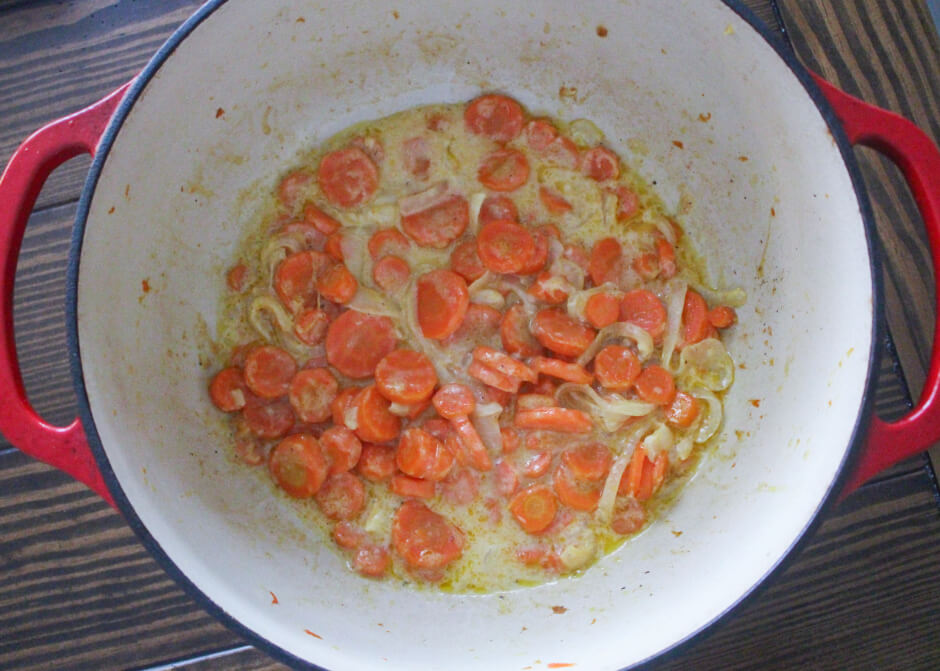 Right before serving, an egg yolk and cream mixture is folded into the carrots. Everything is cooked and swirled constantly over low heat in order to thicken the egg yolks. Be careful not to scramble your eggs. Your creamed carrots wouldn't be so creamy then.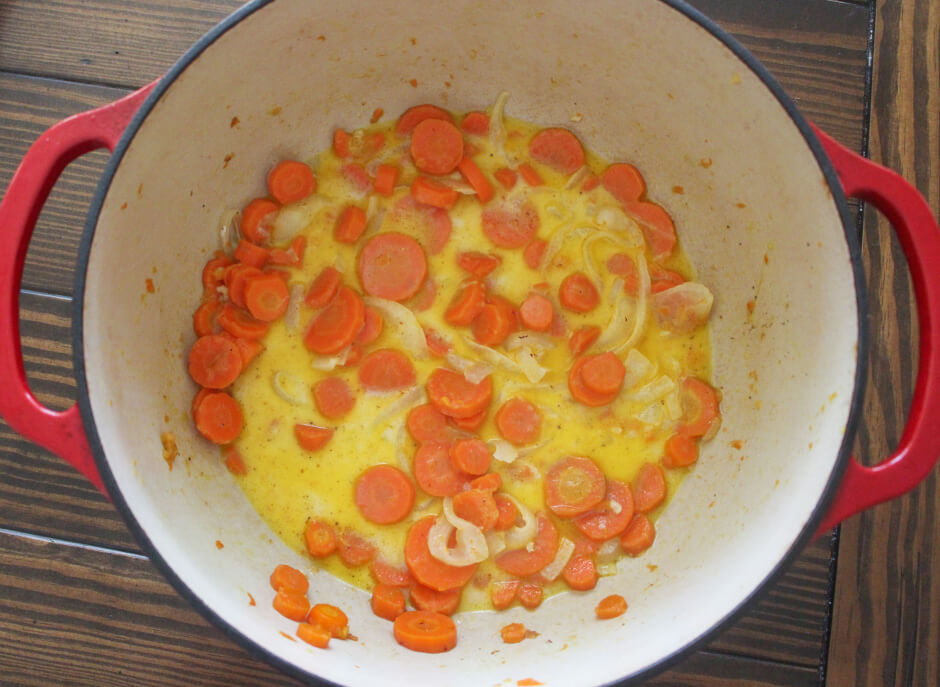 Lastly, the carrots are turned into a serving dish and topped with minced parsley.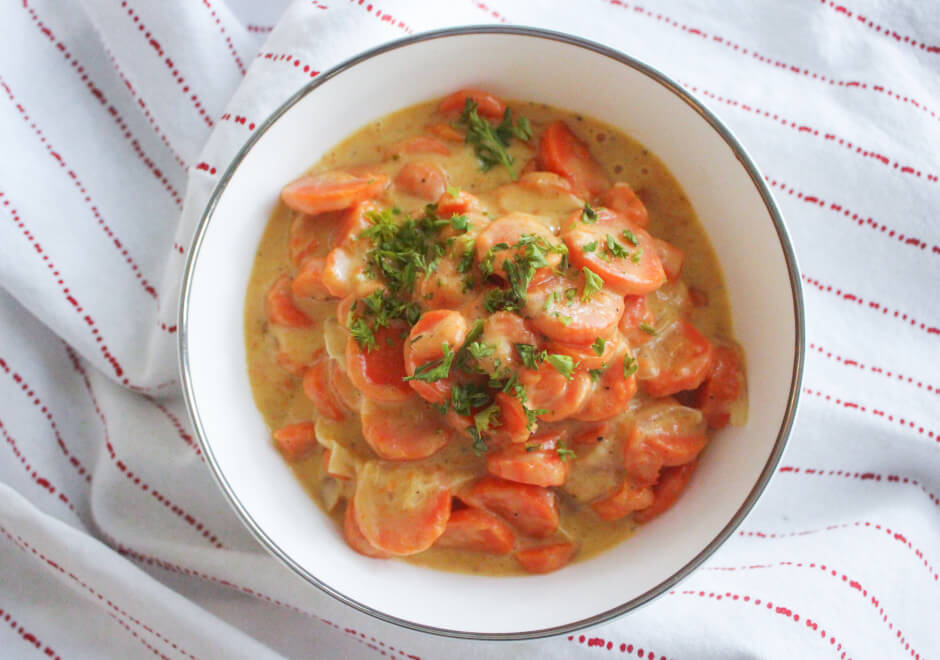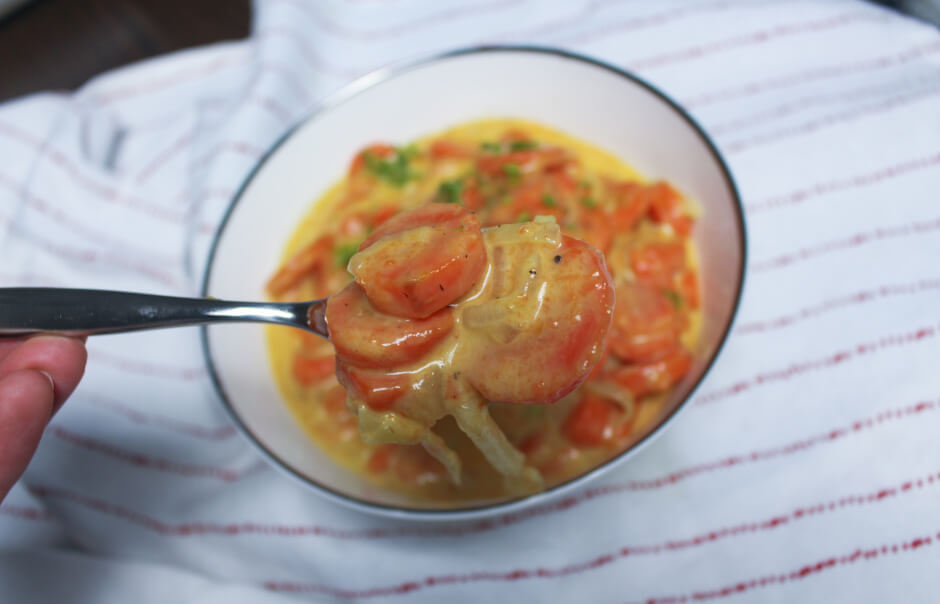 You can find these recipes and all the other Julia Child recipes I make in Mastering the Art of French Cooking
Bon appétit!
December 2, 2020 by Laura Bullock