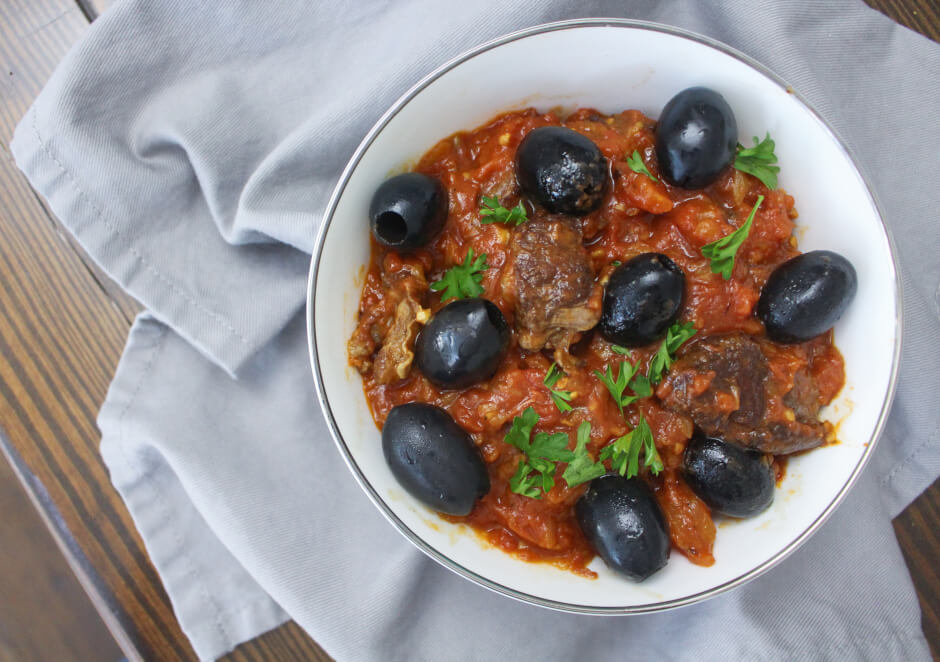 Mastering the Art of French Cooking | Julia Child
Recipes 158-159
- Sauté de Boeuf à la Provençale [Beef Sauté with Fresh Tomato Sauce, Olives, and Herbs], p. 327 - Coulis de Tomates à la Provencale [Fresh Tomato Purée with Garlic and Herbs], p. 78
You can buy Julia Child's Mastering the Art of French Cooking which contains these recipes here.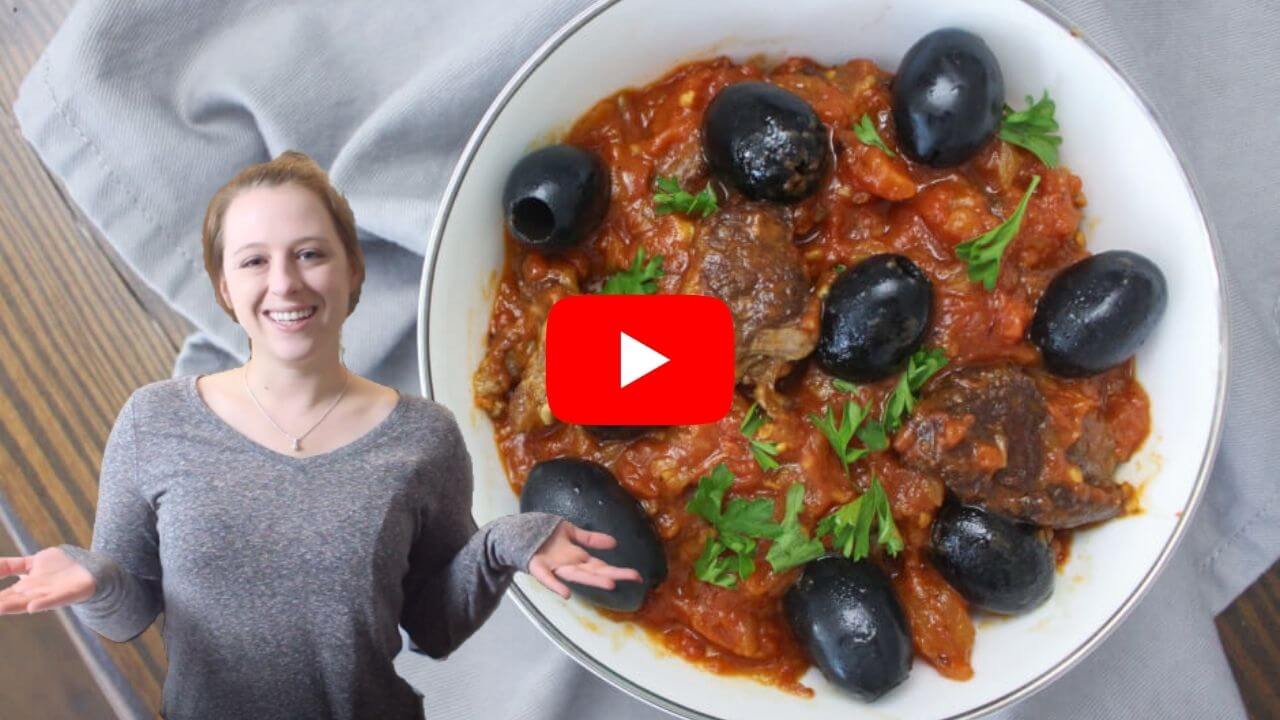 You can watch me make these recipes for the first time on my YouTube channel here.
Butter Count: +2 TB
Cost: $45.39 [~$7.56 per serving]
This was the last of the beef recipes! Part of me can't believe that I'm already through all of them. Part of me can't believe it took me this long. None-the-less, I am SO ready to get all those lamb legs cooking! Did you know there are 13 lamb leg recipes?! Our stomachs will be happy. My wallet.. not so much.
LAURA'S RATING: 8
BRIAN'S RATING: 8
This beef dish was an excellent recipe to end all the beef recipes. While it wasn't my favorite version of this sautéed beefs, it was still really good. The fresh tomato sauce was simmered to perfection. I finally nailed cooking the beef to exactly medium-rare, and, boy oh boy, was it delicious. Overall, if you like creamy dishes packed full of yummy mushrooms that is similar to beef stroganoff, go with the first version. If you like boeuf bourguignon with all the bacon, mushrooms, and red wine, go with the second version. If you are more into Italian food such that is covered in an amazing homemade tomato sauce, go with this version! In my opinion, you can't go wrong with any of them!
COOKING PROCESS: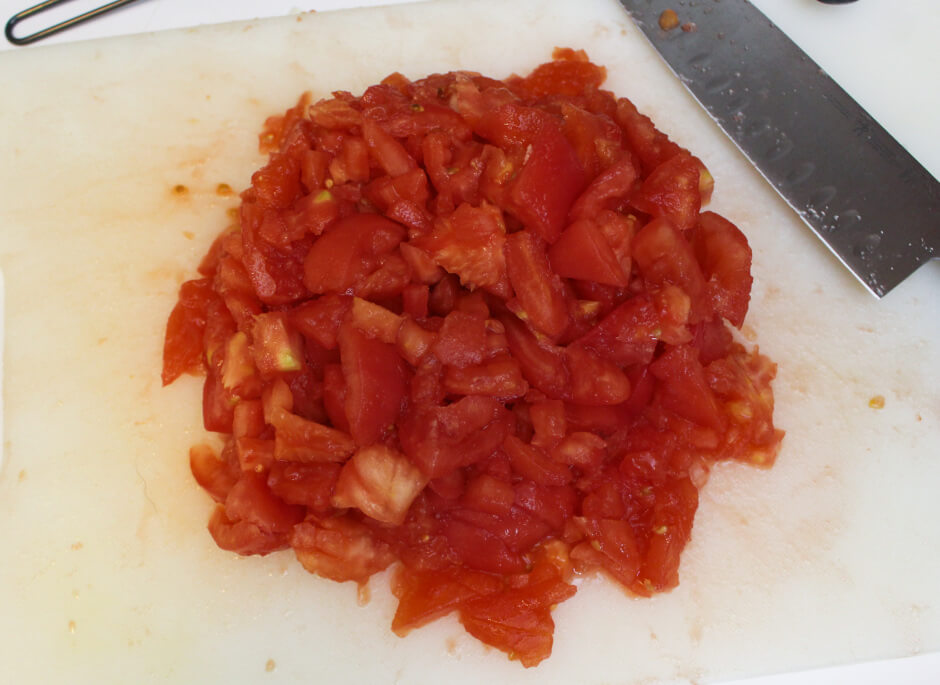 The first task to complete for this recipe is making the fresh tomato purée. Minced onions and olive oil are cooked for ten minutes until tender. Flour is added as a thickening agent and cooked for about three minutes. Next, all the ingredients are added in which include tomatoes, sugar, garlic, an herb bouquet (parsley, bay leaf, thyme), fennel, basil, saffron, coriander, a dried orange peel, and salt.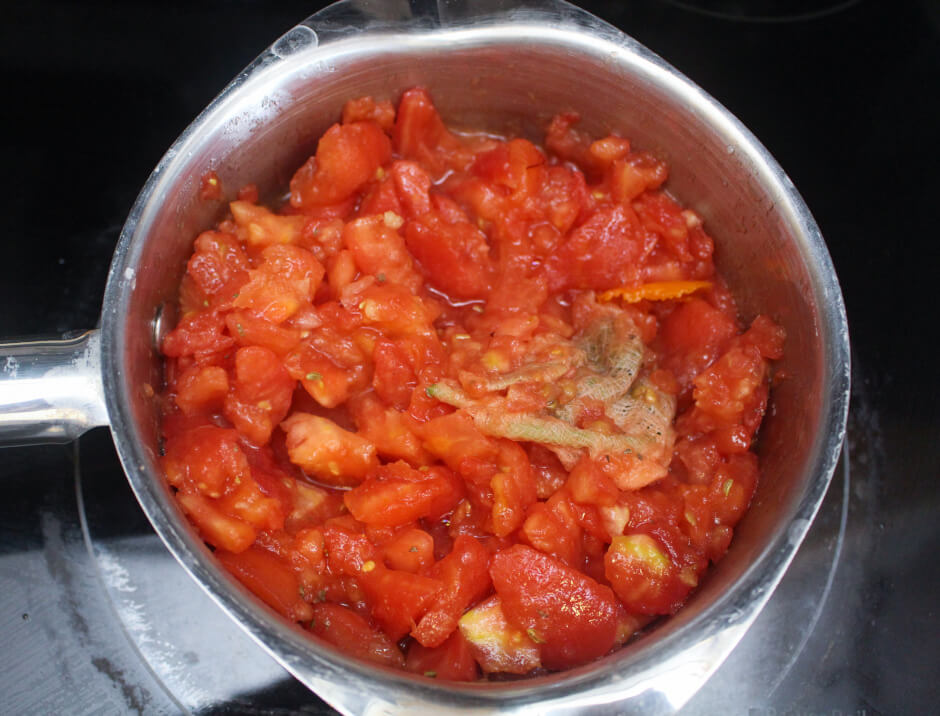 Julia says to cook slowly for ten minutes and then simmer for 30 minutes. Mine needed about fifty minutes to really become "thick enough to form a mass in the spoon." Lastly, I added a small amount of tomato paste for color.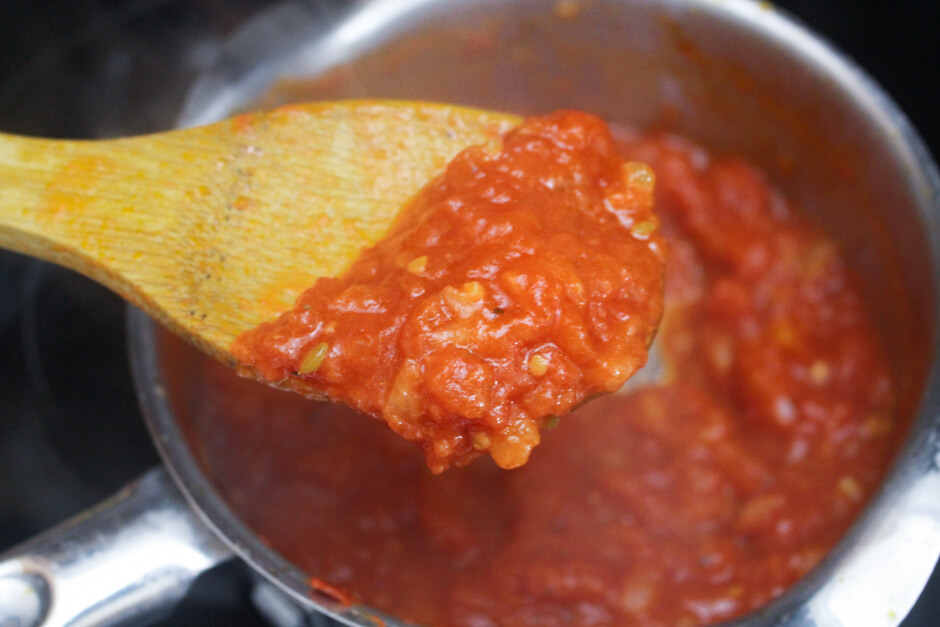 The beef is sautéed in the exact same manner as the previous two beef recipes. I talk about it here LINK. After sautéing, dry white vermouth is poured into the same pan and boiled down. Make sure you scrape up all that deliciousness that's stuck to the bottom! The tomato purée is poured in and simmered for a minute or two. The beef is then tossed in to reheat (make sure you don't cook it further!) and everything is decorated with black olives and parsley.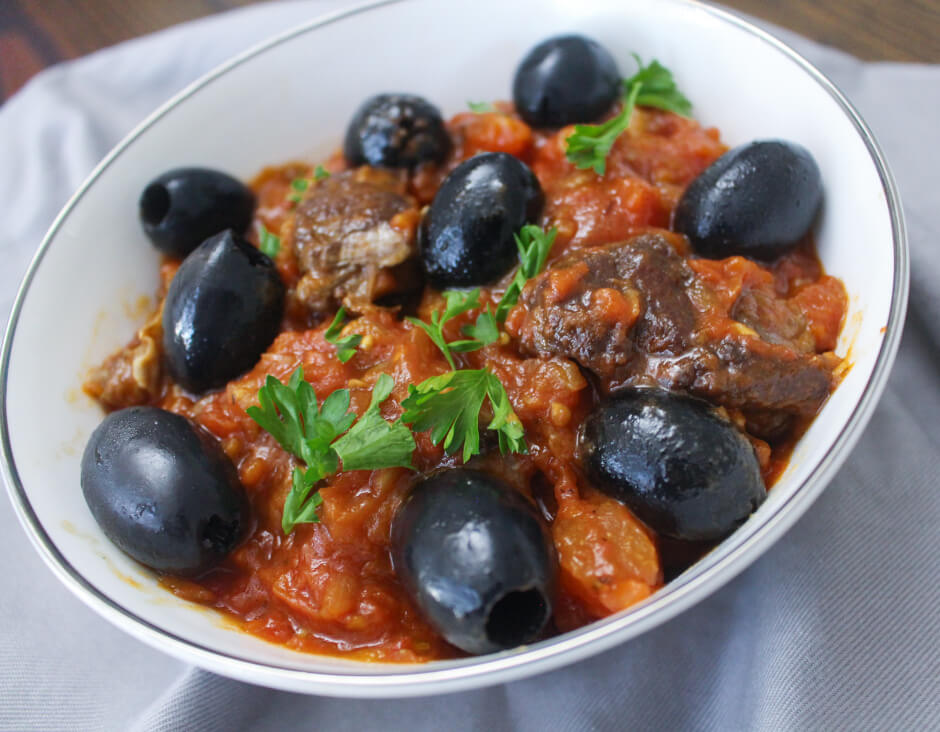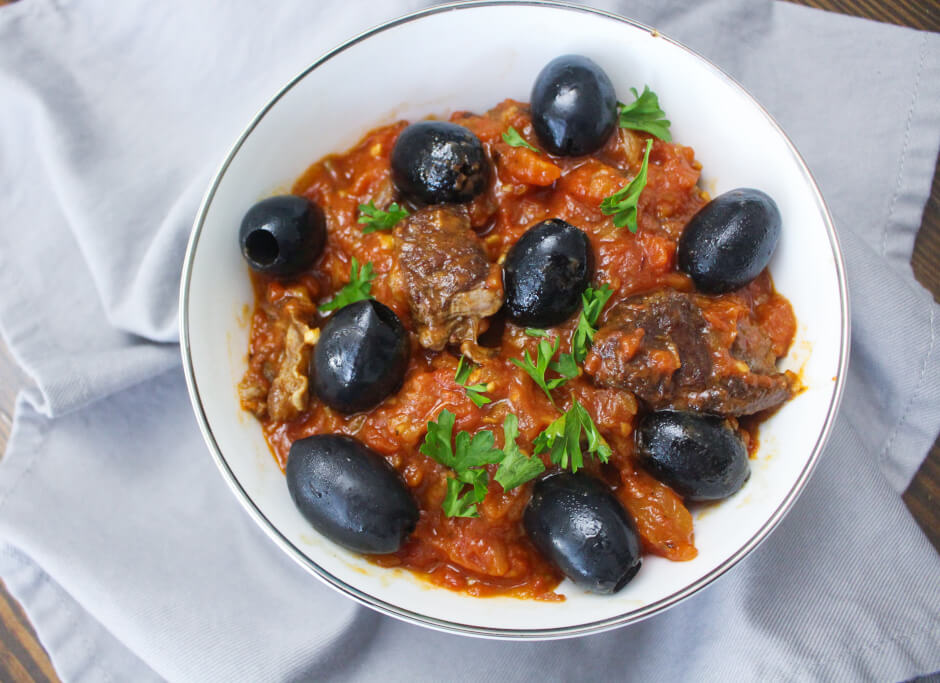 You can find these recipes and all the other Julia Child recipes I make in Mastering the Art of French Cooking
Bon appétit!
January 4, 2021 by Laura Bullock