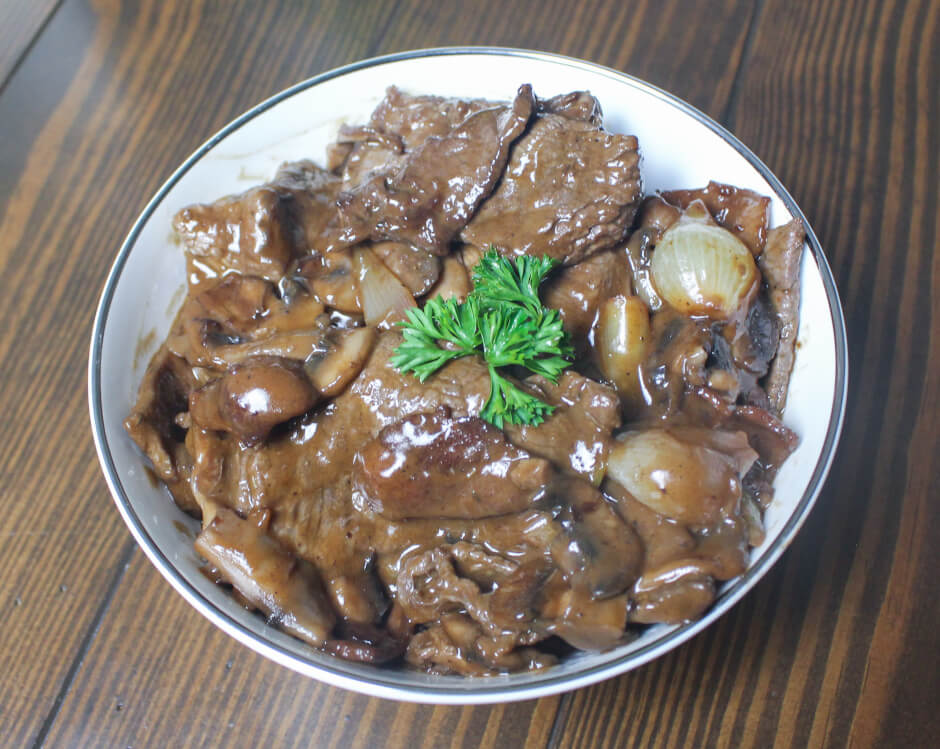 Mastering the Art of French Cooking | Julia Child
Recipe 155
- Sauté de Boeuf à la Bourguignonne [Beef Sauté with Red Wine, Mushrooms, Bacon, and Onions], p. 326
You can buy Julia Child's Mastering the Art of French Cooking which contains these recipes here.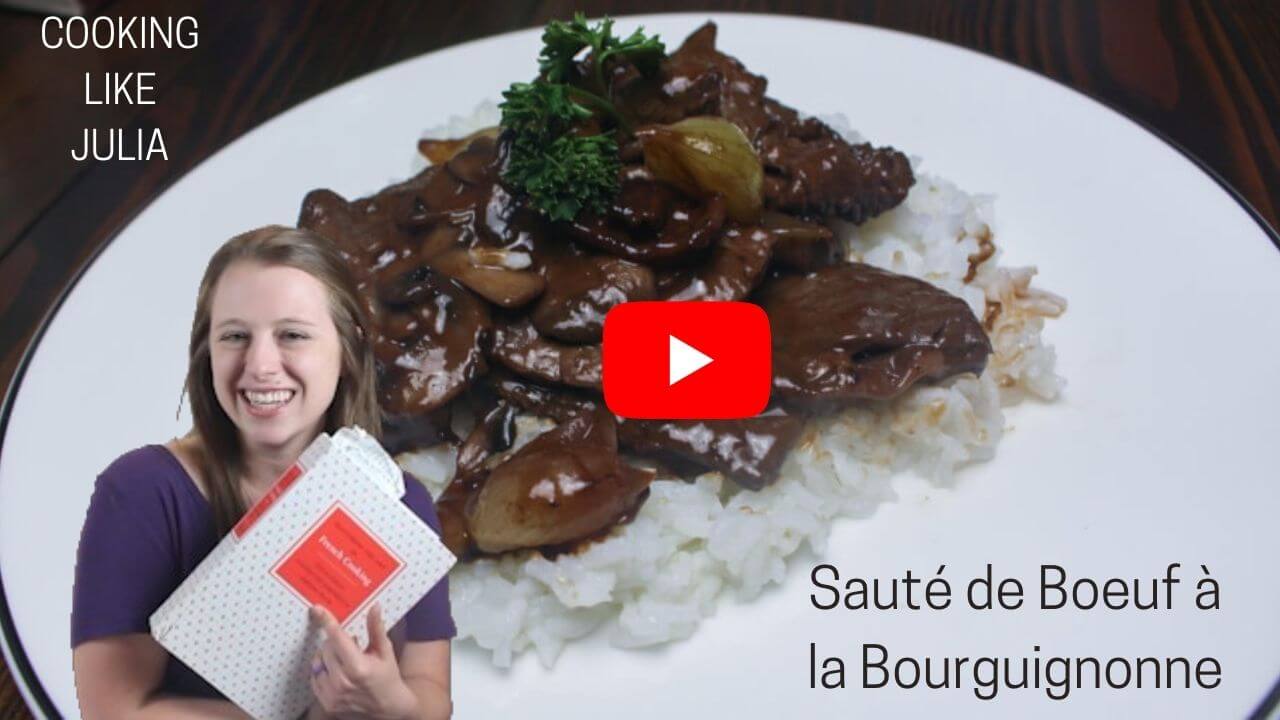 You can watch me make this recipe for the first time on my YouTube channel here.
Butter Count: +9 TB
Cost: $47.72 [~$7.95 per serving]
Here's the perfect recipe if you want boeuf bourguignon, but you aren't willing to sacrifice your entire Sunday afternoon for it. To me, this recipe tasted like a toned-down boeuf bourguignon. Of course, we didn't simmer the flavors all together for hours so this recipe is missing that depth. However, you still have the braised onions, sautéed mushrooms, bacon, and red wine. That combination is always a winner.
LAURA'S RATING: 7
BRIAN'S RATING: 7
This meal was in no way bad. The flavors, like mentioned above, go wonderfully together. It is pretty simple to throw together as well. The onions did bring this recipe up one so do not skip on the onions! They are braised to perfection. So much so that I didn't count them as their separate recipe because I want to make them again on their own. As for the mushrooms, I could've doubled the amount. These sautéed mushrooms are amazing, and I feel like I'm missing out on life if I do not get one or two with each bite I take.
COOKING PROCESS:
the previous recipe.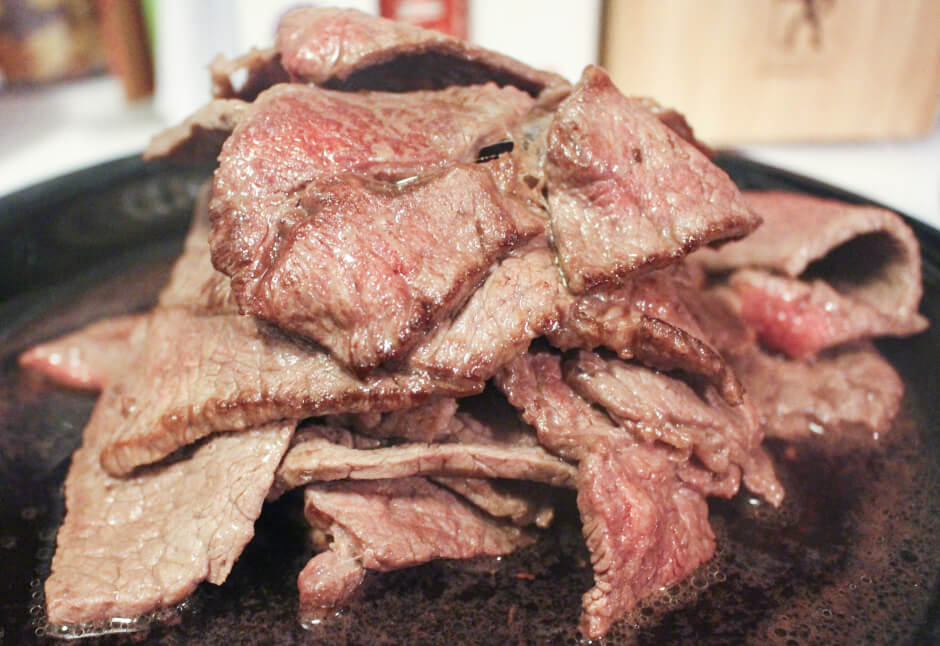 After the beef is cooked, blanched bacon strips are lightly browned in the same pan. It's now time to start the sauce. Add to the pan red wine, beef stock, a garlic clove, tomato paste, and a little bit of thyme. Once it boils down to half, a flour and butter paste is whisked into the sauce. If you really want to impress people, call the paste a beurre manié.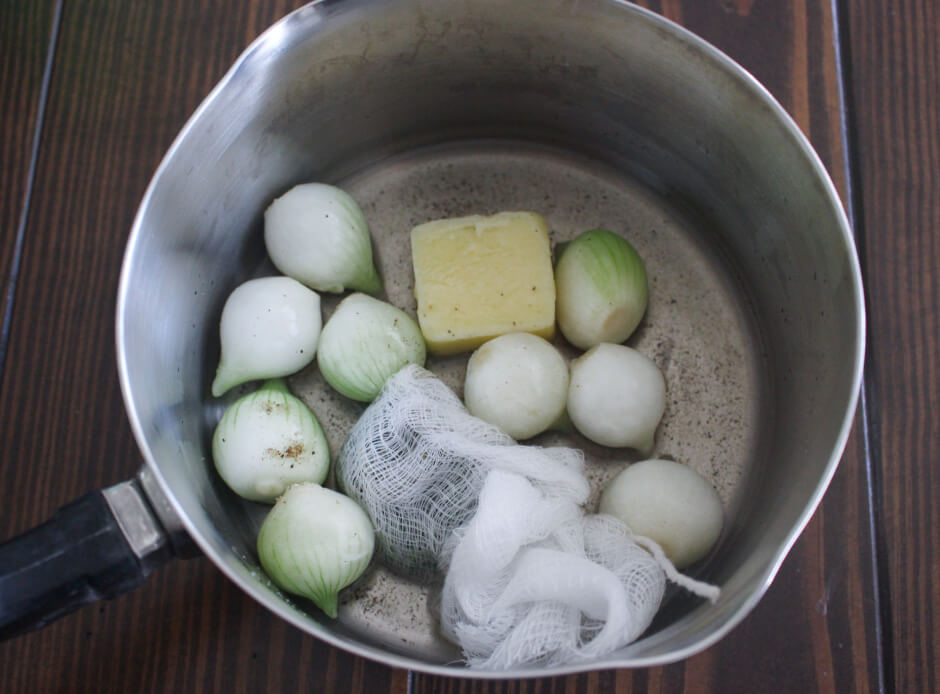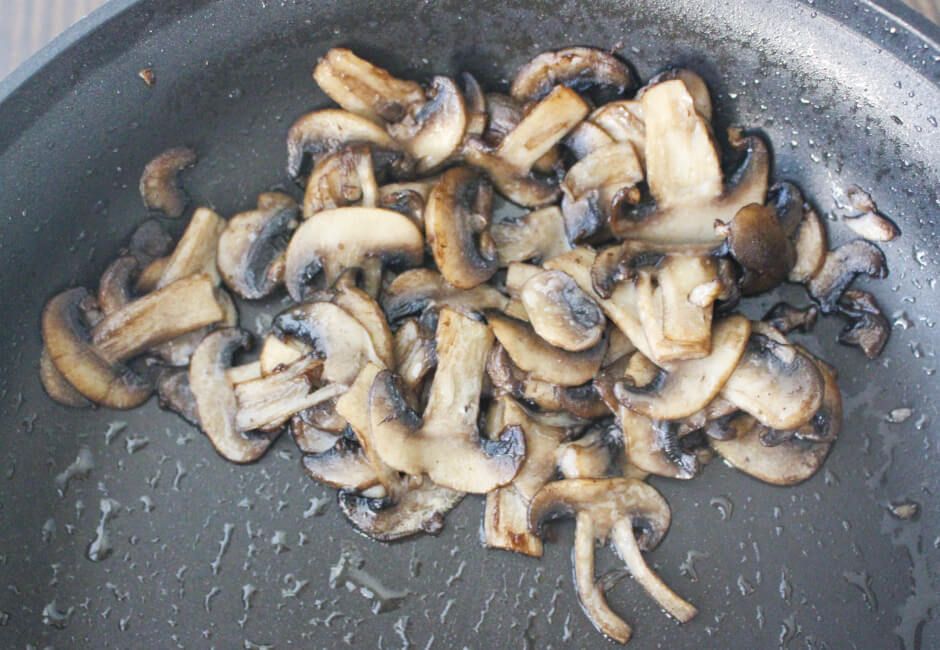 This all simmers for one minute, and then the onions and mushrooms are thrown in. It simmers again for a couple more minutes and then the beef is added.
What's great about this recipe is now it can sit uncovered until it's ready to serve. So during this time I made rice. When it's time to eat, cover and barely simmer for 3-4 minutes. Remove from heat and add softened butter by bits until all the butter has absorbed. Lastly, it is decorated with parsley sprigs.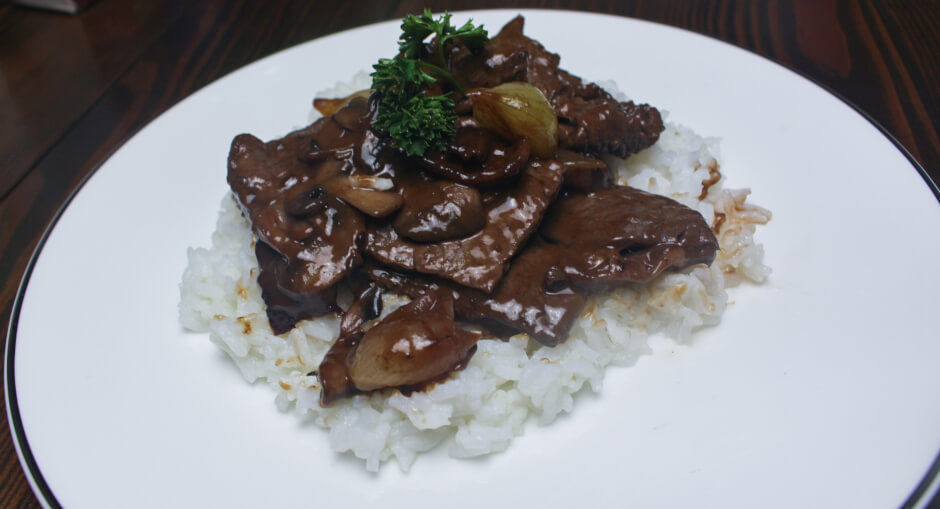 You can find these recipes and all the other Julia Child recipes I make in Mastering the Art of French Cooking
Bon appétit!
November 13, 2020 by Laura Bullock