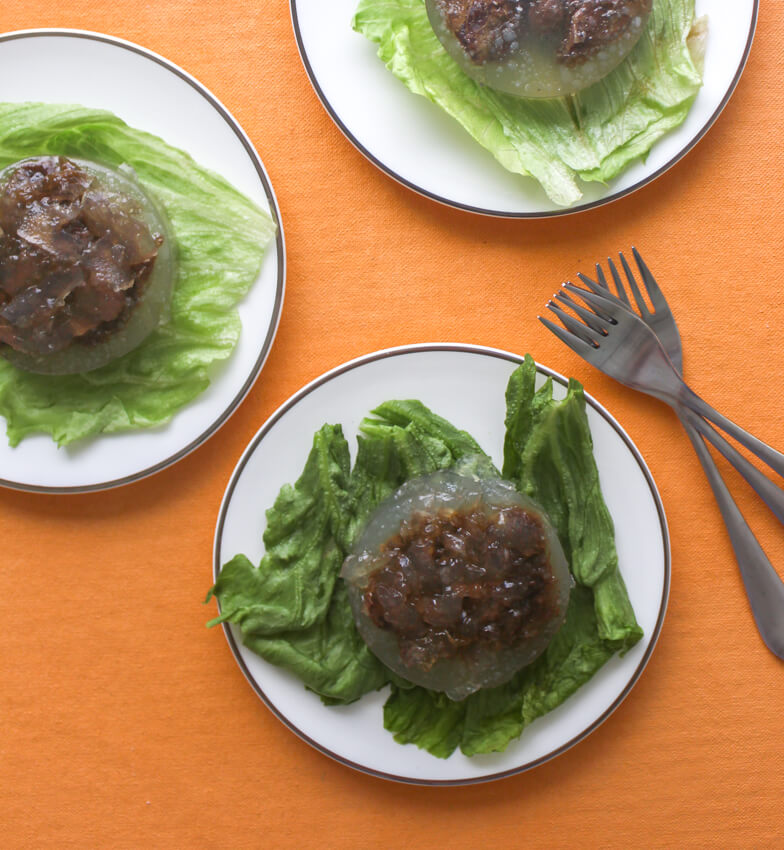 Mastering the Art of French Cooking | Julia Child
Recipe 174
- Foies de Volaille en Aspic [Chicken Livers in Aspic], p. 548
You can buy Julia Child's Mastering the Art of French Cooking which contains these recipes here.
You can watch me make this recipe on my YouTube channel here.
Butter Count: +2 TB
Cost: $5.91 [~$0.99 per serving]
Looking for another Julia Child recipe? Check out my Recipe Checklist here to see if I've made it!
Wow. Where do I even begin with this one? Could this aspic be even worse than the previous, poached eggs in aspic?? I'm curious if anybody has actually ever set out to make this recipe with intentions to eat it. It's so bizarre to me. Cold chicken livers stuck in the middle of meat jelly. I never want to see this dish sitting on my dining room table again. NEVER.
LAURA'S RATING: 2
BRIAN'S RATING: 2
After that introduction, you may be wondering how this recipe received a rating of 2. Let me explain. The chicken livers coooked in butter with shallots and port wine are actually good. I'm not the biggest liver fan, but I can eat it and understand why some people enjoy it. For that reason alone, this recipe earned a 2 out of 10 rating. The taste is there, but everything else is trash (sorry, Julia...). First, the cold liver. Bleh, it still makes me shiver thinking about it. Just the whole cold liver with the thick cold wine sauce covering it was enough to do me in. Let's not stop there though. Let's put that cold liver in the middle of some beef stock jelly. The coldness of it all, the wiggliness, the smells.. makes me wonder why this is a thing. Also, some aspics are pretty. This is not one of the pretty ones. It's ugly, and it doesn't even try to hide that fact that it's ugly. It's proud of it. It's thrilled to know that you will have nightmares about it after this is all said and done.
COOKING PROCESS: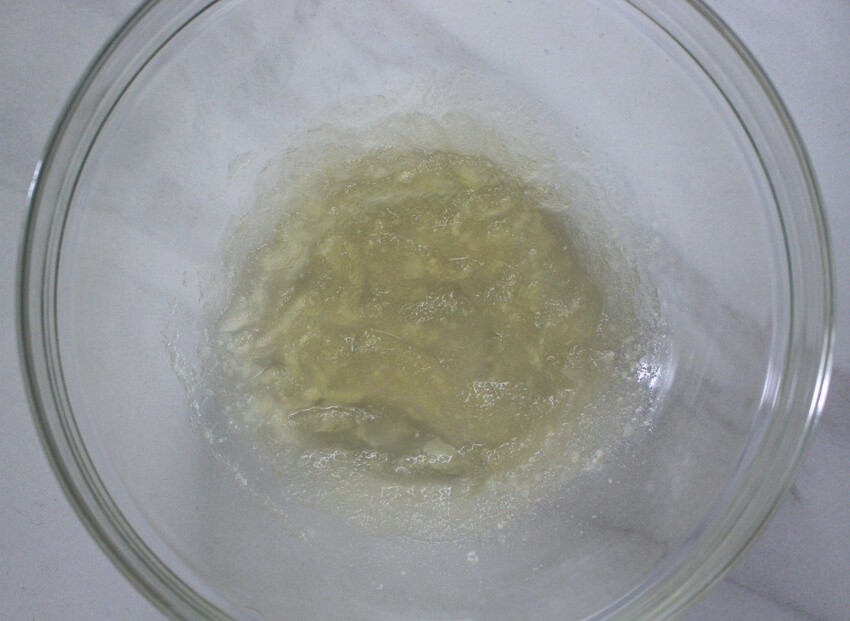 I had planned on trying to make my own gelatinous stock with the calf's feet again, but I forgot to pick up some pork rind so I'll have to have that fun adventure with my next aspic. For this one, I simply put unflavored gelatin powder on some beef stock I previously made. A small amount is poured into each of the ramekins and put in the fridge to set.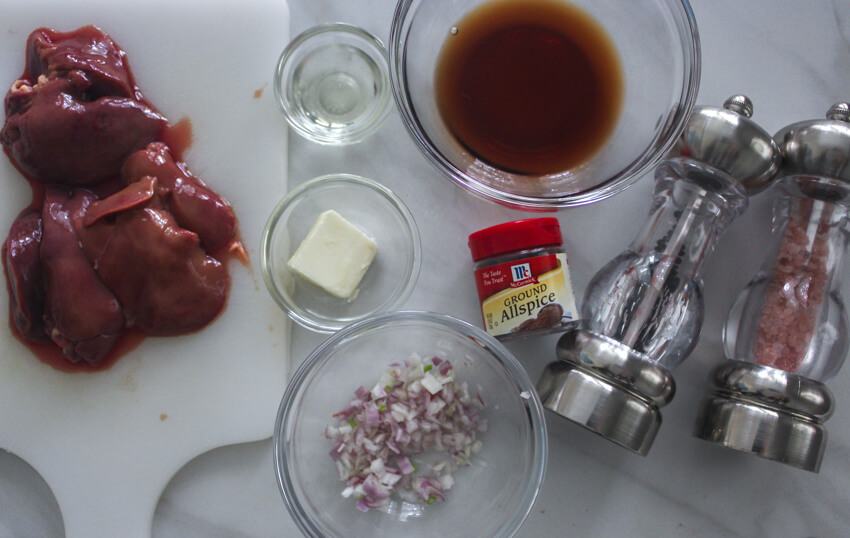 The livers are cooked in a butter oil mixture for 2 minutes to allow them to brown lightly. The shallot is thrown in for 5 seconds, and the fat is drained out.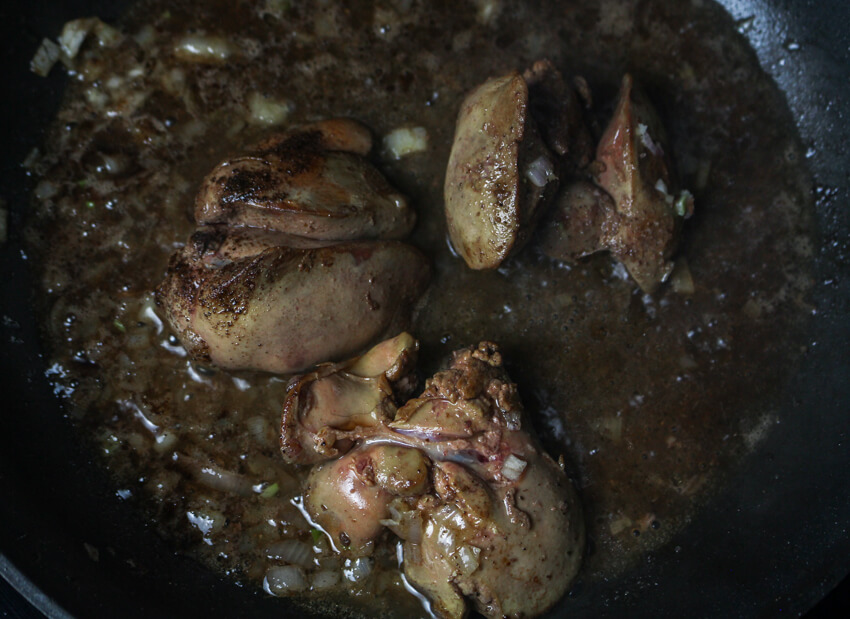 Salt, pepper, and allspice are sprinkled on the livers and port wine is poured it. This all simmers slowly for 8 minutes. After, the livers are removed from the pan, and the wine is boiled down until syrupy. The livers then have to be chilled so they are ready to be put in the meat Jell-O!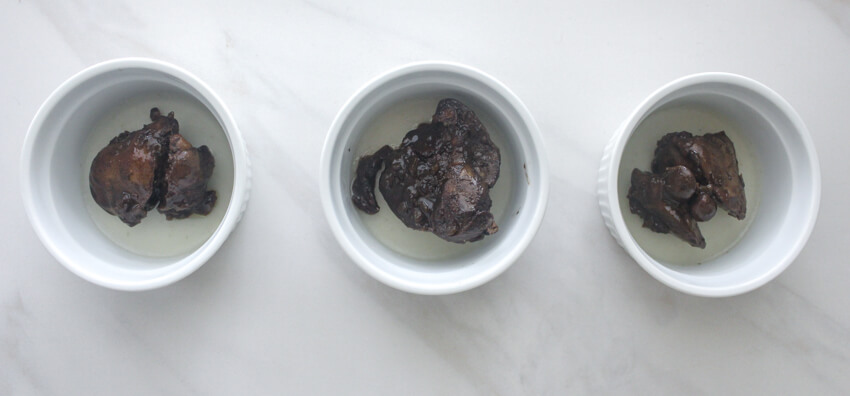 Once the livers are nice and cold, they are put into the ramekins and covered in the almost-set meat jelly. Now it's just time to wait until they are set! Julia suggests to serve on a lettuce leaf so I did just that. Honestly, the lettuce helped the aspic go down as the crunch was nice to offset the wiggly Jell-O.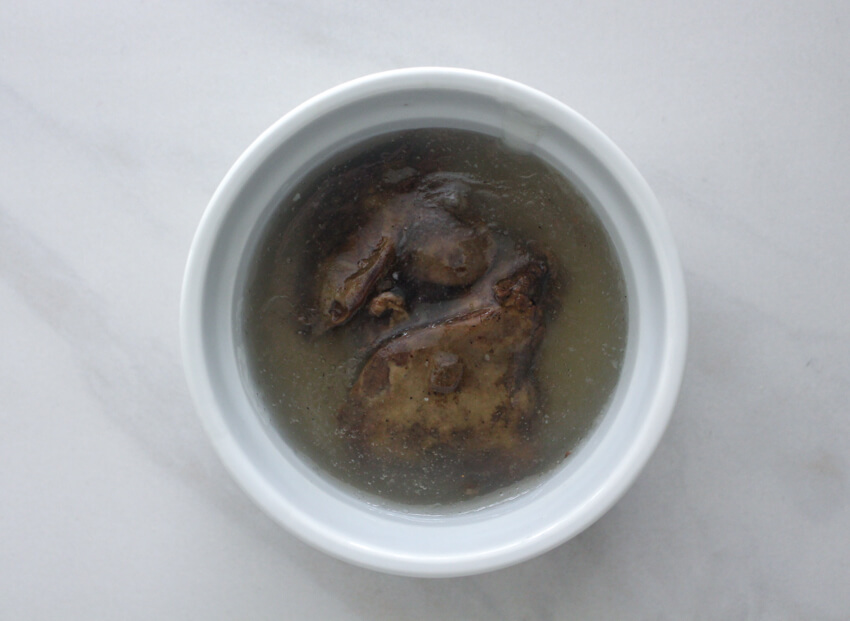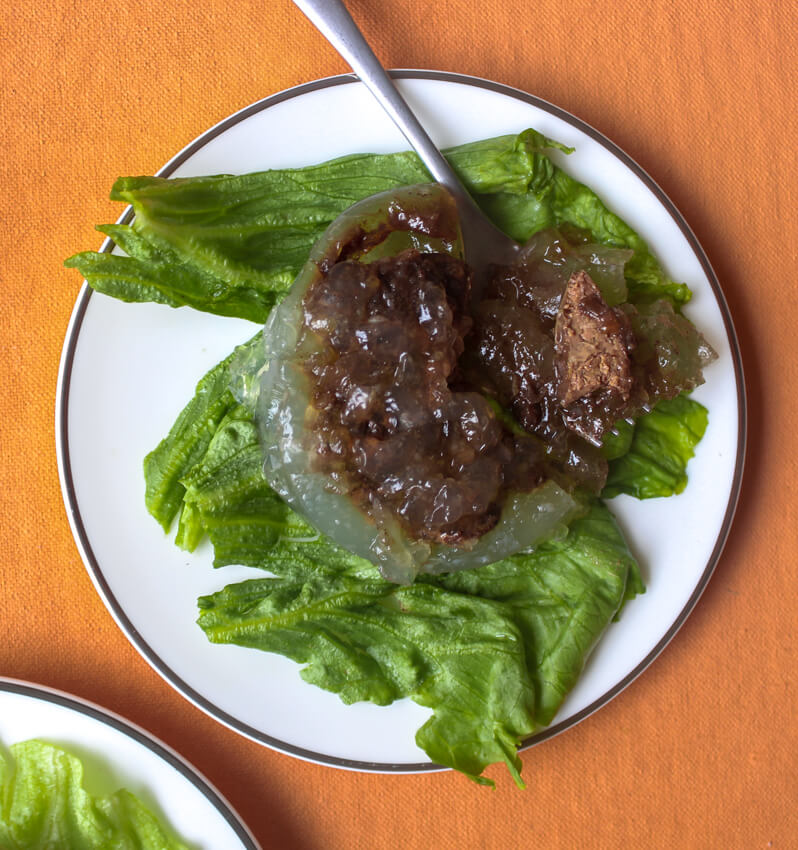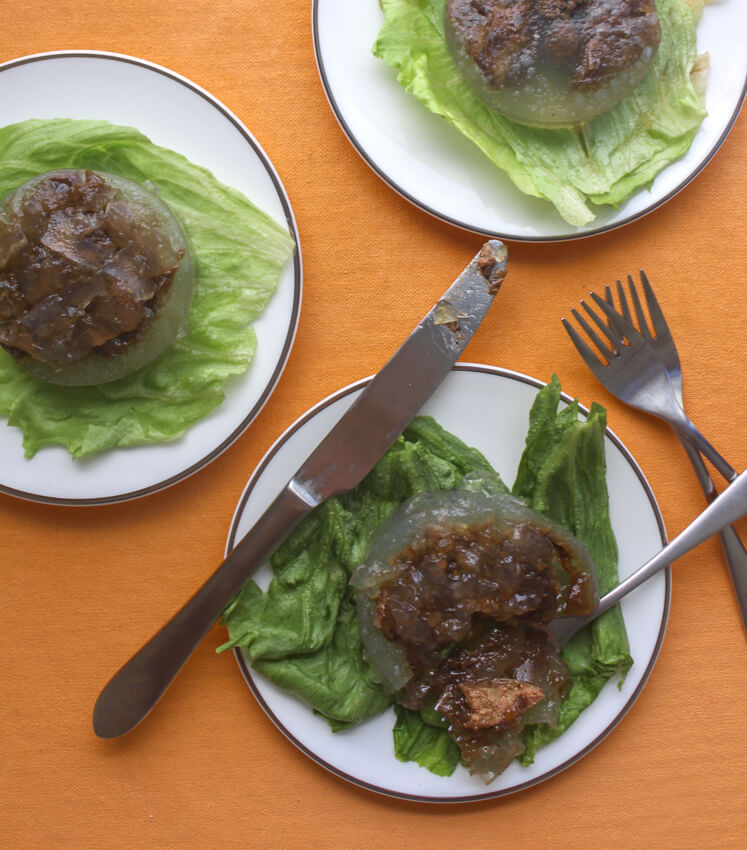 You can find these recipes and all the other Julia Child recipes I make in Mastering the Art of French Cooking
Check out my Recipe Checklist to see a list of all my completed and pending recipes from Mastering the Art of French Cooking!
Bon appétit!
April 26, 2021 by Laura Bullock
For this recipe:
This chicken livers in aspic blog post may contain some Amazon affiliate links. These link to products that I personally use and recommend. If you purchase anything using my links, it will not cost you anything. It will though give laurathegastronaut.com some financial support which helps me keep this blog running. Thank you for reading my blogs and your continued support.