Homemade Ranch Dressing
Cooking Laboratory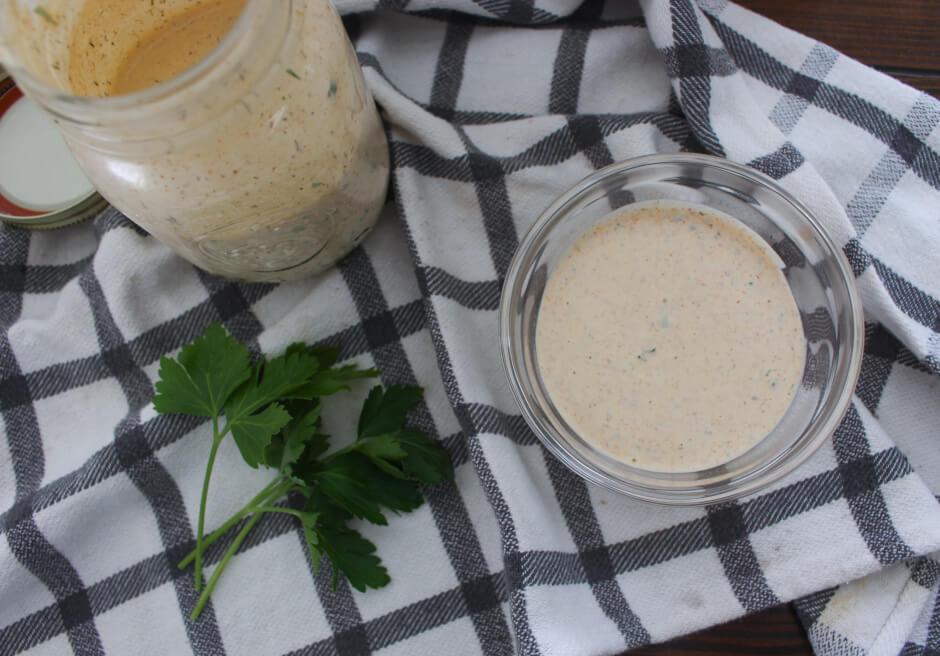 I know ranch dressing can be a controversial topic. Some argue that all ranch tastes the same, while others claim they are all different tasting. While I'm not one to put ranch on EVERYTHING, I do believe there is good ranch and there is bad ranch. This whole episode of the cooking laboratory was made in an attempt to discover the best ranch dressing.
Ranch dressing dates back to the 1950s when it was created by the founder of Hidden Valley Ranch, Steve Henson. You can hear the entire history of ranch dressing in my cooking lab video below. Ever since then, ranch dressing's popularity has just continued to increase. In fact, I know people that ask for ranch at restaurants no matter what their order is. If you are one of those people that are big fan of ranch, well you are in the right place.
How did I come up with this recipe? Well, I looked into the history of ranch dressing, learned about buttermilk science, and made four different recipes that I found online. I then took what I learned in my lab (AKA: my kitchen), and through trial & error came up with this tasty ranch dressing that's backed by history and science.
If you are interested the history of ranch dressing, the science behind buttermilk, and the various recipes I made- click the video below!
__________________________________
Let's talk about the other four recipes that I chose to make!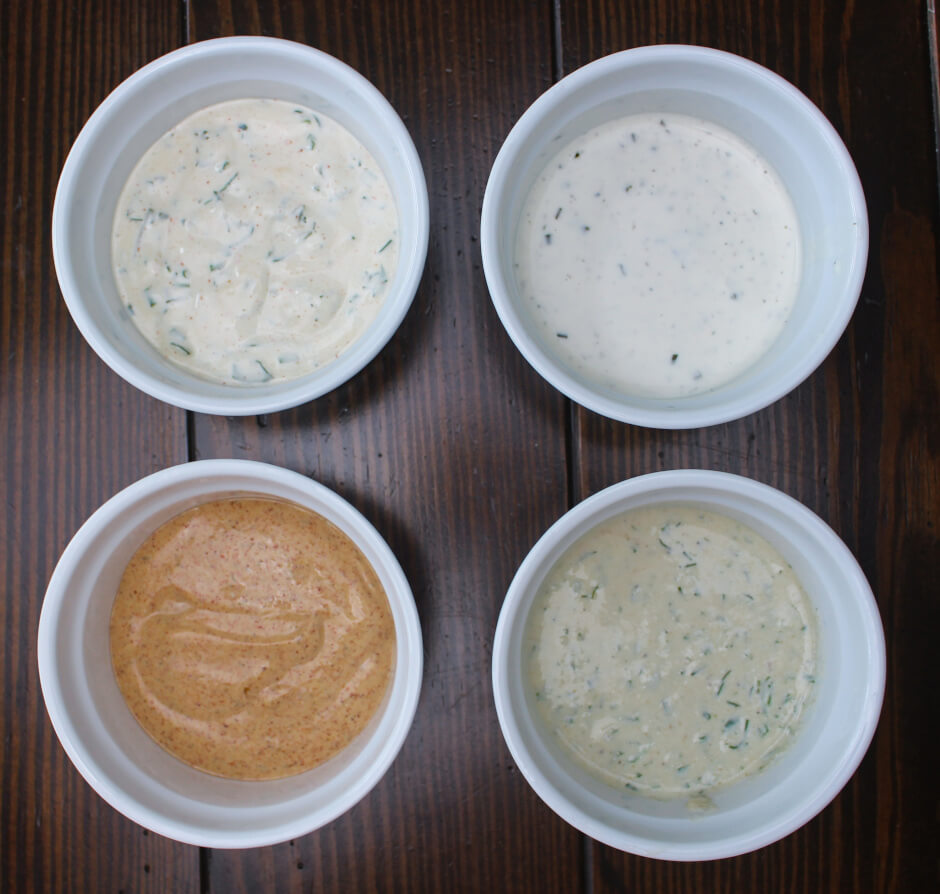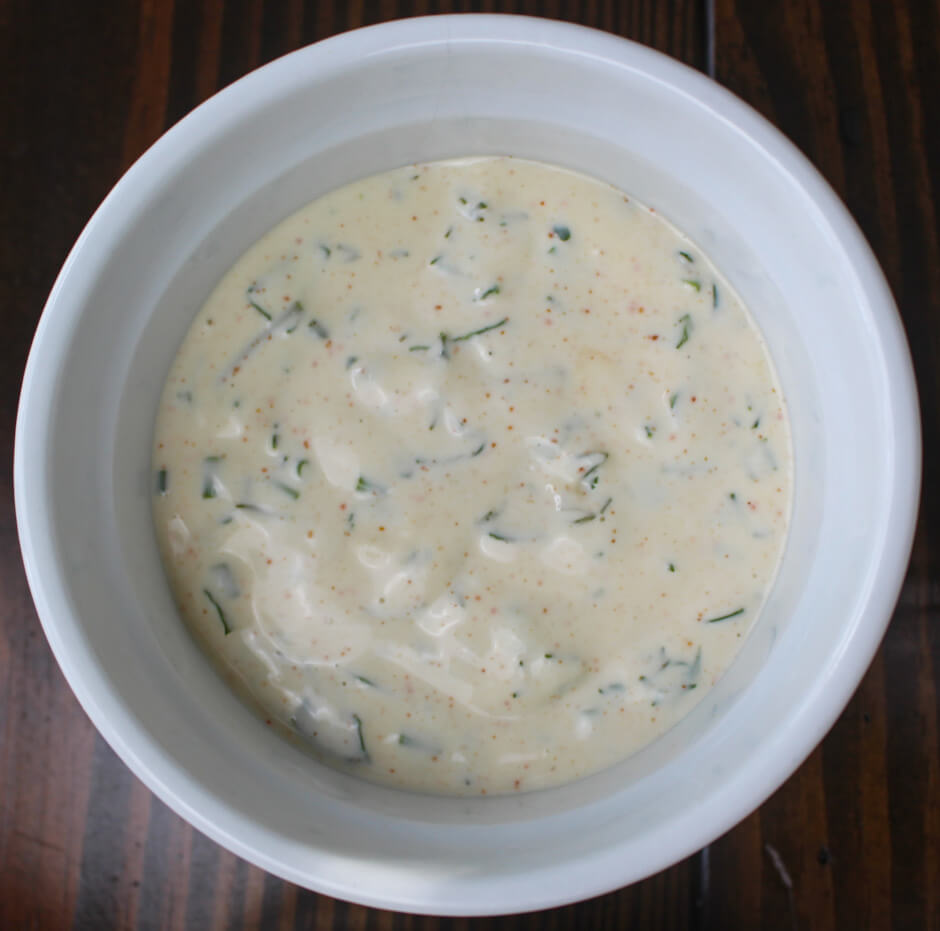 First, I made The Pioneer Woman's Homemade Ranch Dressing (The Pioneer Woman Homepage). This was a great ranch dressing recipe. The Pioneer Woman leaves a lot up to you by giving you multiple optional ingredients so you can make this ranch dressing your own. I did add the optional fresh dill which made it taste a little bit like tartar sauce. However, I love tartar sauce so this wasn't necessarily a bad thing.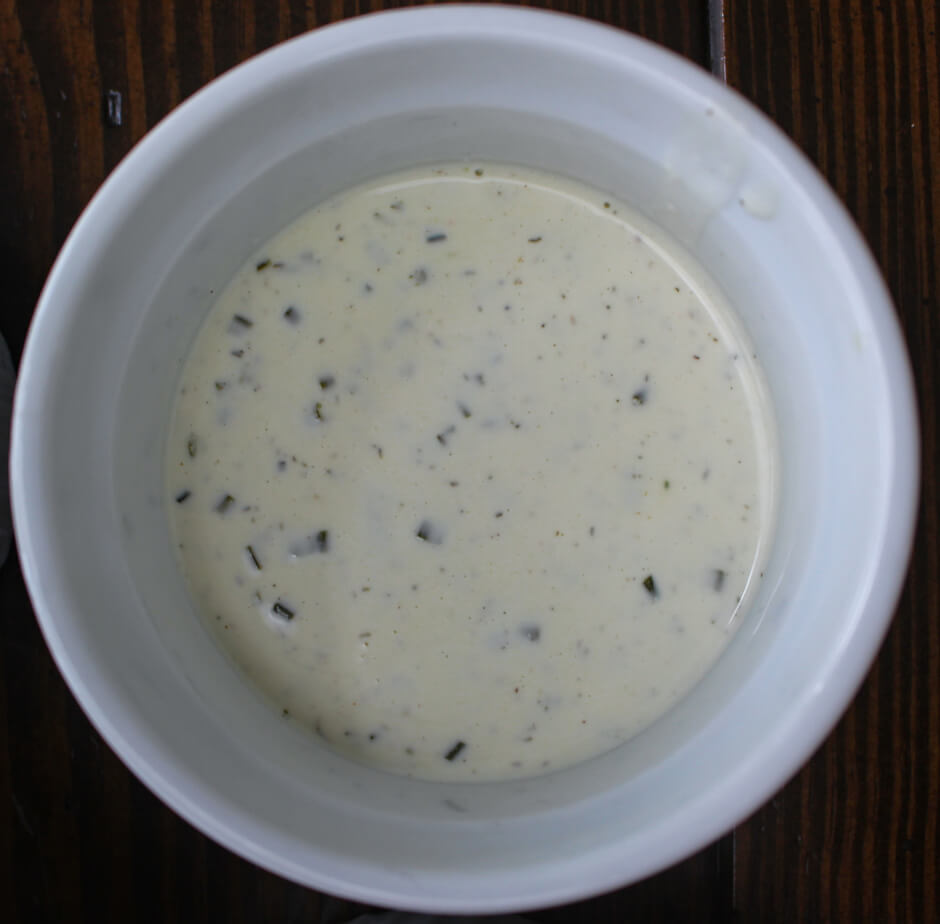 Second, I made The Salty Marshmallow's Easy Homemade Ranch Dressing (The Salty Marshmallow Homepage). This recipe tastes like a classic ranch recipe. I was surprised at how much I enjoyed this recipe because all the ingredients are dried! There was still so much flavor. The large amount of buttermilk did make this ranch a little too watery for me so I ended up adding some more mayonnaise which helped the consistency.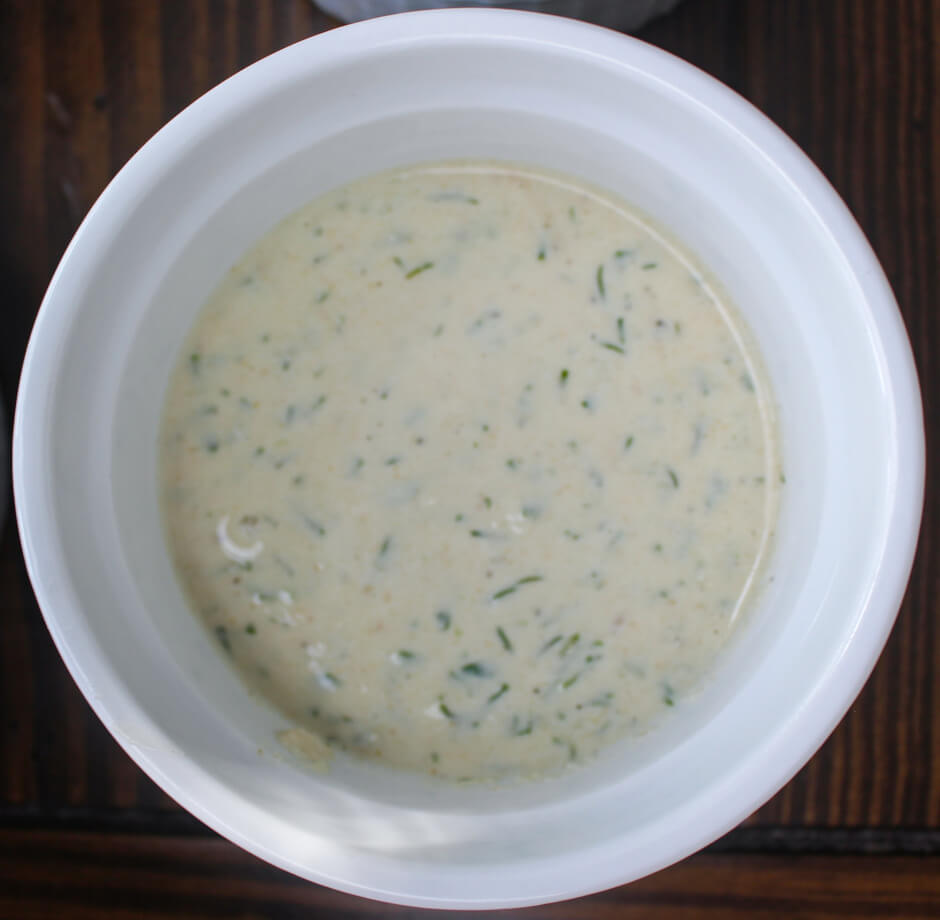 Third, I made Minimalist Baker's Easy Vegan Ranch Dressing (Minimalist Baker Homepage). This vegan ranch was so fun to try. Could I tell that it was not like the others? Absolutely, but it still made for a great ranch option if you are vegan. I'm not sure I'd want to dip my pizza or chicken wings in it, but it would be wonderful on top of a salad.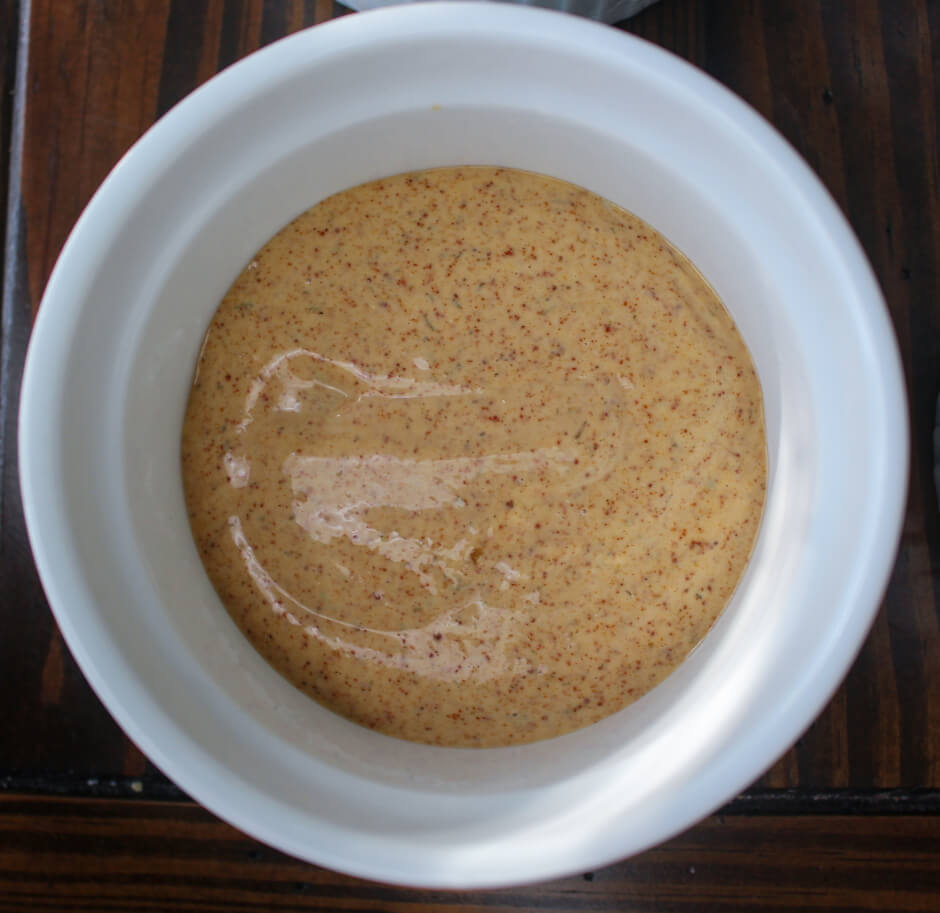 Lastly, I made Whole Kitchen Sink's Southwest Ranch Dressing (Whole Kitchen Sink Homepage). This is the perfect ranch dressing to make if you want to change things up! All the spices in this ranch brought such great big flavor. I loved it. I bet this one would be great with french fries and on top of a chicken rice bowl.
Overall, all of these recipes were delicious. I would happily eat any of them again. My husband picked The Salty Marshmallow's ranch dressing as his favorite. He loved the classic flavor of this ranch. I bet that's because most of the ranch we get at the store and restaurants use dried ingredients as well- just like Steve (the founder of Hidden Valley) did!
__________________________________
LET'S TALK ABOUT THE RECIPE I CREATED!- WHY DID I DO THAT?!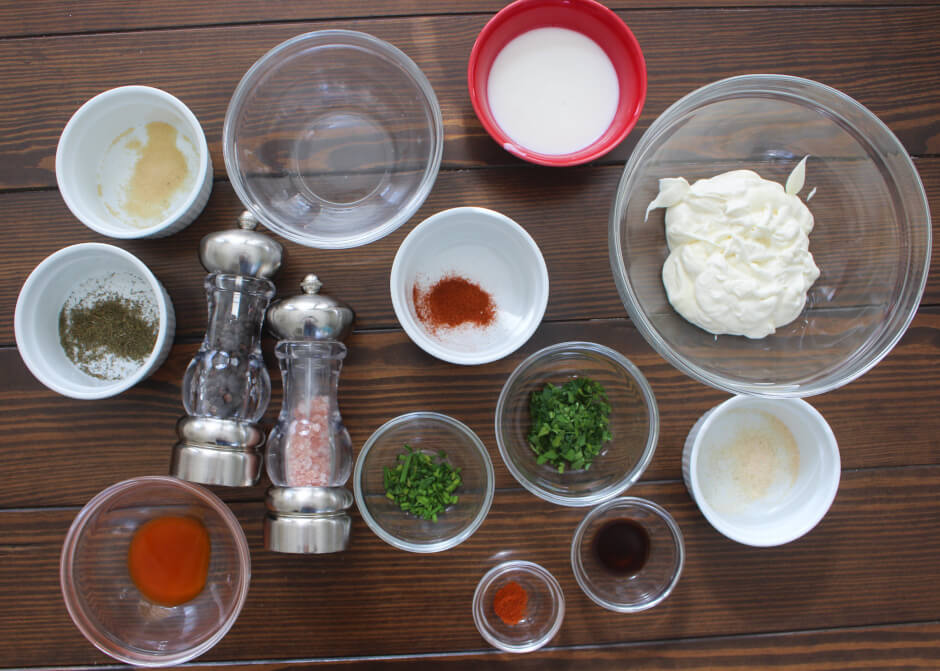 Dried Ingredients: The majority of the ingredients in my recipe are dried. This is because it brought that classic ranch taste we all know and love. It makes it very similar to the Hidden Valley ranch packet. However, feel free to swap out any of the dried ingredients with fresh ingredients! Both will work. Fresh Parsley and Chives: I chose to use fresh parsley and chives because I always feel like the dried version of these two ingredients don't bring enough flavor. I love the taste of fresh parsley and chives. As with the dried ingredients, you can swap fresh parsley and chives out for dried. Buttermilk: I chose buttermilk mostly because that's what Steven Henson used in the original recipe! It brings a nice tangy flavor to the ranch and also keeps the nice creamy consistency. You can use regular milk in place of the buttermilk, but it will alter the taste slightly and change the consistency.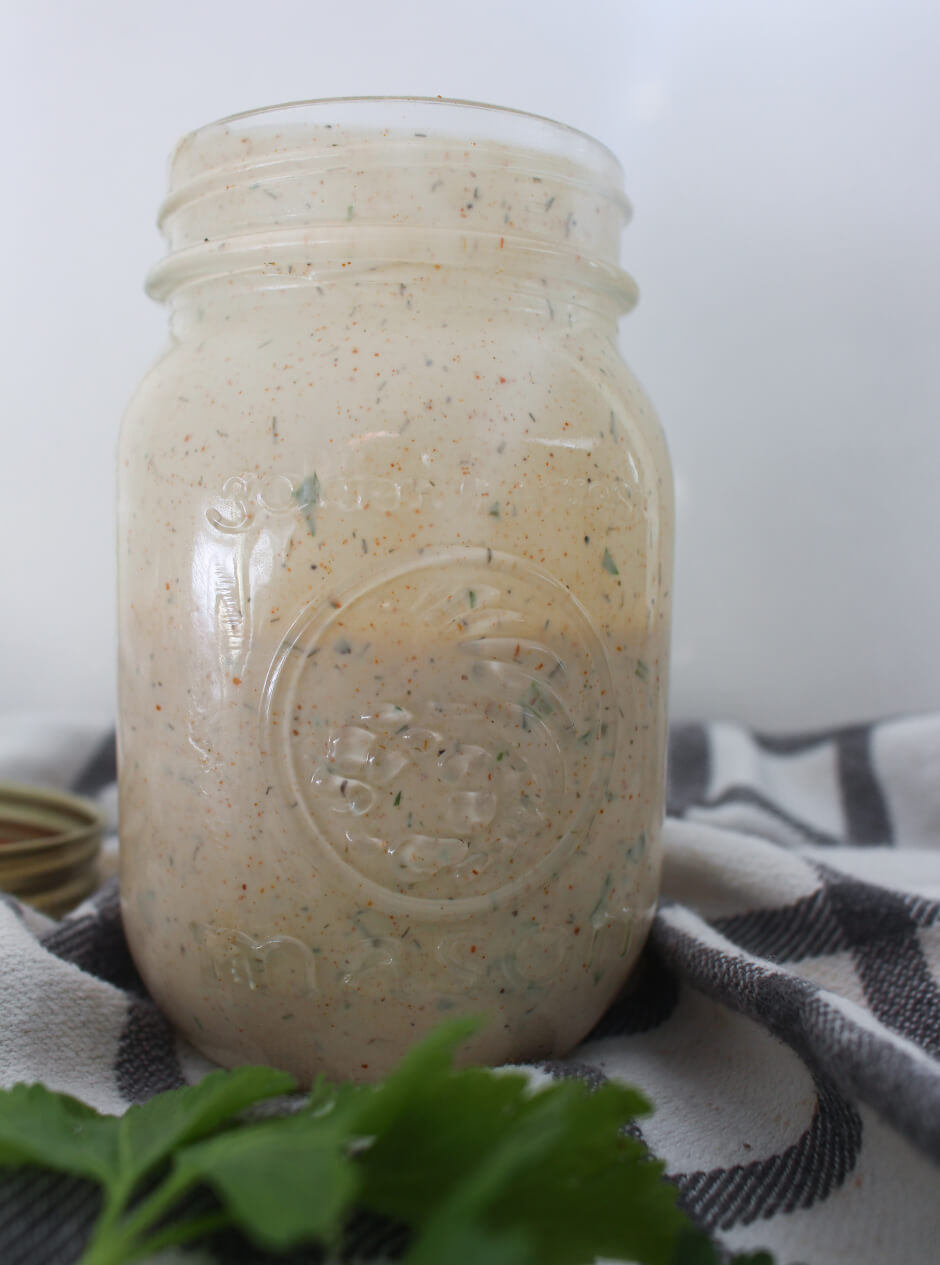 If you want to watch an instructional video on how to make my ranch dressing- click below and check out the last 5 minutes of the video!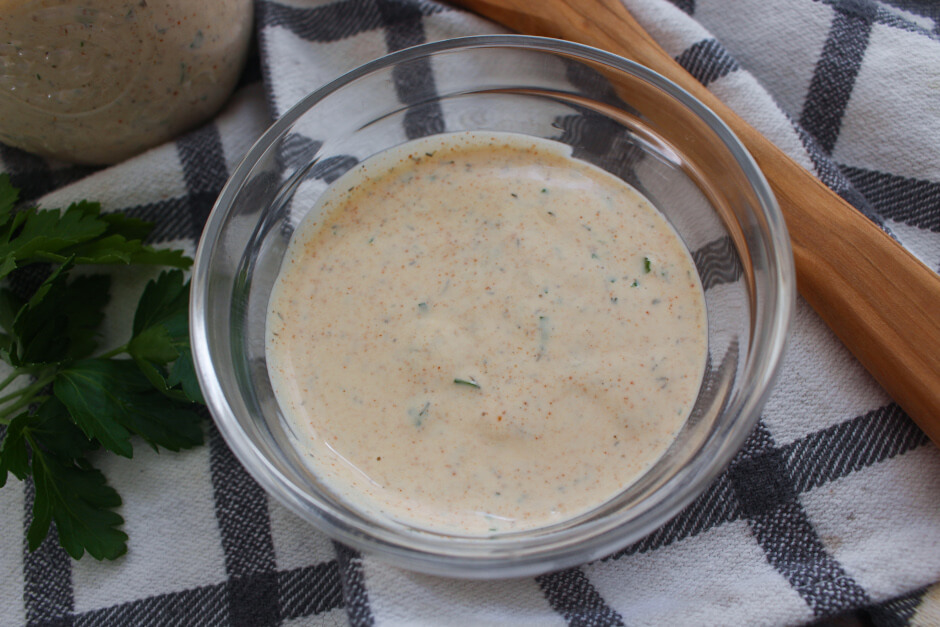 HOMEMADE RANCH DRESSING
By Laura Bullock | Laura The Gastronaut
Prep Time: 5 minutes | Total Time: 5 minutes
Yield: 4 servings
DESCRIPTION
Ranch dressing seems to become more popular every year. It's not just for salad anymore. I personally love dipping my chicken wings in a large bowl of ranch. Here is my tried and true ranch dressing recipe.
INGREDIENTS
• 1/2 cup mayonnaise • 1/4 cup sour cream • 2 teaspoons fresh parsley, minced • 1 teaspoon fresh chives, minced • 1/2 teaspoon garlic powder • 1/2 teaspoon onion powder • 1/4 teaspoon ground paprika • 1/4 teaspoon cayenne pepper • 1/4 teaspoon black pepper • 1/4 teaspoon Kosher salt • 1/2 teaspoon hot sauce • 1/2 teaspoon Worcestershire sauce • 1/2 teaspoon white vinegar • 4 Tablespoons buttermilk
INSTRUCTIONS
1. In a medium bowl, combine mayonnaise, sour cream, herbs, all the seasonings, hot sauce, Worcestershire sauce, and white vinegar. 2. Stir in the buttermilk until fully combined. You can adjust the amount of buttermilk you use to achieve the consistency you desire. 3. Serve immediately or, for best flavor, put in fridge for a couple of hours.
__________________________________
DID YOU MAKE THIS RECIPE?
Let me know by leaving a comment below and sharing on Instagram. Tag @laurathegastronaut and hashtag it #laurathegastronaut.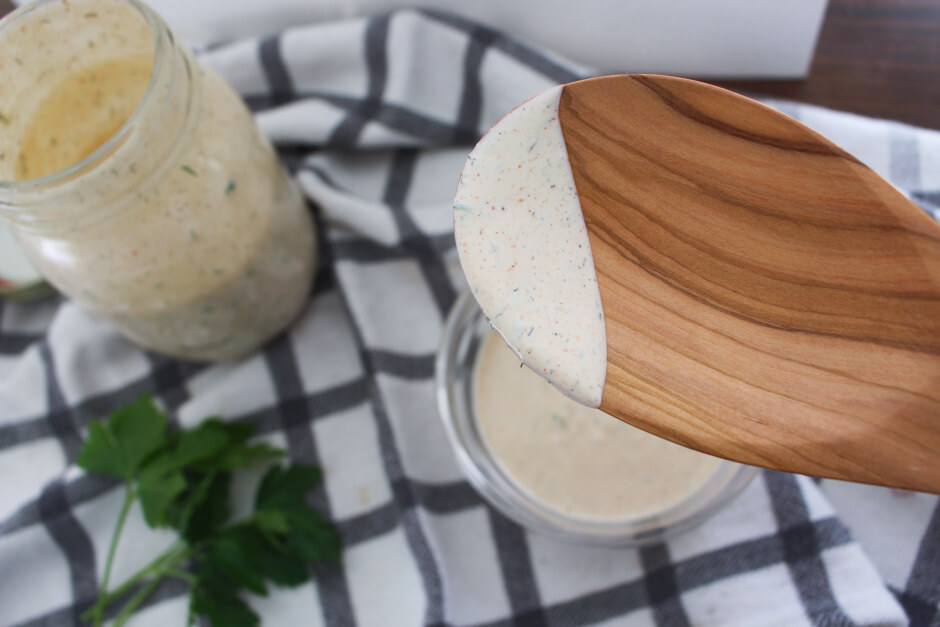 __________________________________
*NOTES
Herbs & Garlic Powder: As mentioned above, you can swap out fresh herbs for dried herbs, and vice versa. You can also use a clove of fresh garlic in place of the garlic powder.
So Many Options: The recipe will give you the ranch dressing that I think is the best. Feel free to make it your own by putting in more or less of an ingredient, leaving out an ingredient, or adding a completely new ingredient. I think jalapenos would be really good in it!
Buttermilk: I really do think that real buttermilk makes this ranch taste so much better. In a pinch, you can add lemon juice or vinegar to milk to make a substitute for buttermilk. Just add 1 Tablespoon of vinegar or lemon juice to a 1 cup measuring cup, and then fill the cup up to the top with milk. I talk about this substitute and buttermilk in my cooking labortory video.
Letting Ranch Chill in Fridge: Of course, you can serve this ranch right away, but the flavors will deepened and meld together more if allowed to chill in the fridge for a couple of hours prior to serving.
Storage: You can store this ranch dressing in an airtight container for up to one week.
If you have any other questions, let me know down below!
Bon appétit!!
January 13, 2021 by Laura Bullock