Cooking Around the World | Morocco
April 28, 2021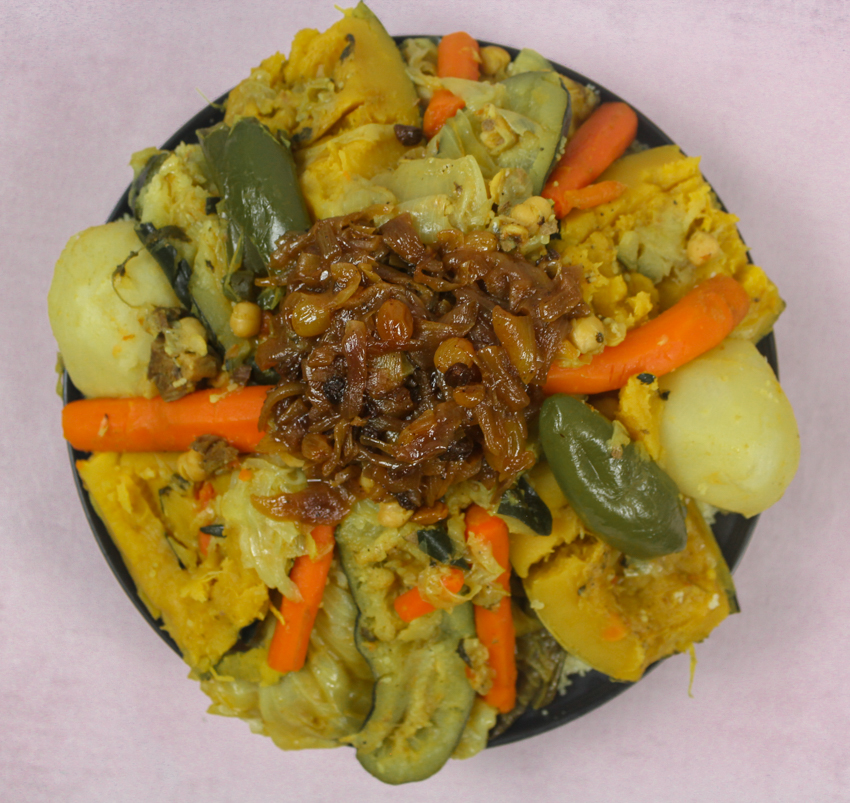 Welcome to the Cooking Around the World- the Moroccan edition! My husband and I took a quick "trip" to Morocco. We cooked all afternoon, ate A LOT of delicious food, listened and danced to fun Moroccan music, and learned about the Moroccan food culture. You can find everything you need to take your own trip to Morocco right here in this blog post. Keep reading to find a little information about couscous, the recipe we used to make the yummy couscous with seven vegetables, my Moroccan music playlist, and a couple of videos to show you the food culture in Morocco! My Cooking Around the World adventures are guided by a forum I ran across on the internet. You can find the Reddit list here. Basically somebody asked, "What food is your country most known for?" and the forum kind of blew up with responses from all over the world! My husband and I's goal is to really capture the culture of each country by making an authentic recipe of the most popular dish listed. It's so much fun. So what are you waiting for? You don't even have to pack your bags because we are traveling to Morocco without ever leaving our kitchen!
Interested in taking a trip to a different country? Check out the other countries & states we have visited here!
The Country: Morocco
Tidbits about Morocco:
- Location: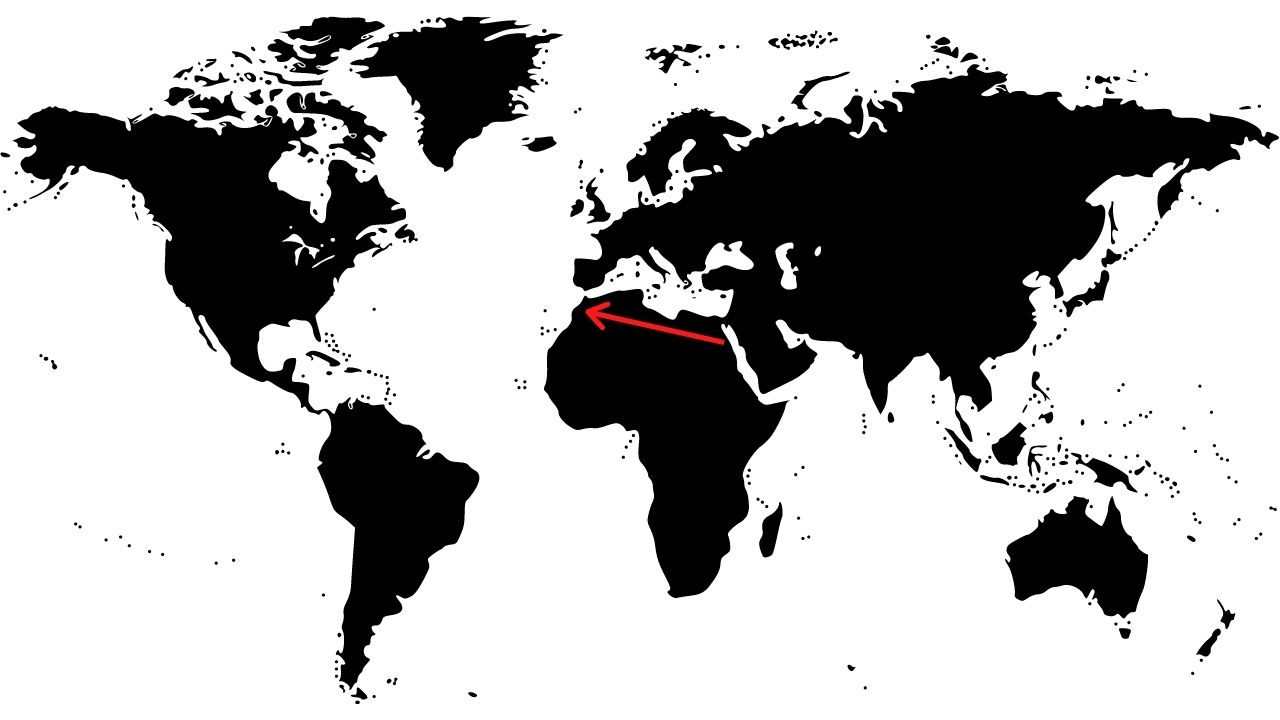 - Official Language: Arabic
- How to Say 'Hello': Marhabaan
- How to Say 'Thank You': Ashkurak
- How to Say 'Goodbye': Mae Alsalama
- How to Say 'The food is delicious.': Altaeam ladhidh
- Capital: Rabat
- Flag: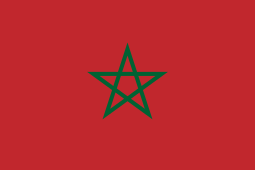 The Recipes: The recipe voted most popular for Morocco was couscous! I was so excited for this recipe as I never actually steamed couscous before. As always, I try to find the most authentic recipe I possibly can. This is very important to me so I know I'm getting as close to the real deal as possible! I found the blog, Taste of Maroc. This is such a wonderful Moroccan blog, and I cannot wait to try some of the other delicious recipes. Their Couscous with Seven Vegetables intrigued me the most. I mean just go look at their picture of the couscous. It's gorgeous!
Couscous: According to Jessica Gavin, couscous is crushed durum wheat semolina that has been formed into tiny round balls. It's very popular Morocco! Couscous is usually paired with other ingredients such as meat and/or vegetables. It works as an alternative to noodles or rice. In stores, you can find instant couscous and regular couscous. The Taste of Maroc says that the instant couscous works in a pinch, but the texture will not be the same. In fact, their couscous recipe requires three steaming periods! This takes some time, but it so worth it!
Cooking Light describes the 3 types of couscous. First, there's Moroccan couscous which is the smallest of the three. Second, there is Israeli couscous which you may also be called pearl couscous. It's larger and looks like small pieces of pasta. Finally, there is Lebanese couscous which is also called Moghrabieh couscous. This is the largest couscous.
This recipe we will be cooking today is a popular variation found in Morocco. The base of the dish is couscous that has been steamed three times over the broth. In the middle, you can find the meat which can be lamb, beef, or goat. Then piled on top is all the vegetables. You can serve this dish with tfaya- a delicious combination of caramelized onions and raisins.
This recipe took some time. Like I mentioned previously, the couscous steamed three times over the broth and given massages in-between each steaming. I have to believe that this method makes a huge difference in the texture and flavor as this is the best couscous I have ever eaten!
My husband and I chose to use goat meat as our protein. This was mostly just because we have never cooked goat before. The goat was so delicious and perfectly tender after the long cooking time. As for vegetables, we chose to use chickpeas, cabbage, turnips, carrots, tomatoes, onions, acorn squash, zucchini, and jalapenos.
We also decided to make the optional tfaya (caramelized onions and raisins) which was the right choice. This tfaya worked so well with the couscous. I highly recommend you make it too if you are "taking a trip" to Morocco!
Overall, this was such a great trip to Morocco. Great food, fun music, and good company! Your kitchen will get messy, you'll have leftovers for days (pro advice: invite some friends along for the trip), and you'll be so stuffed that you can't move, but it will be worth it. Trust me.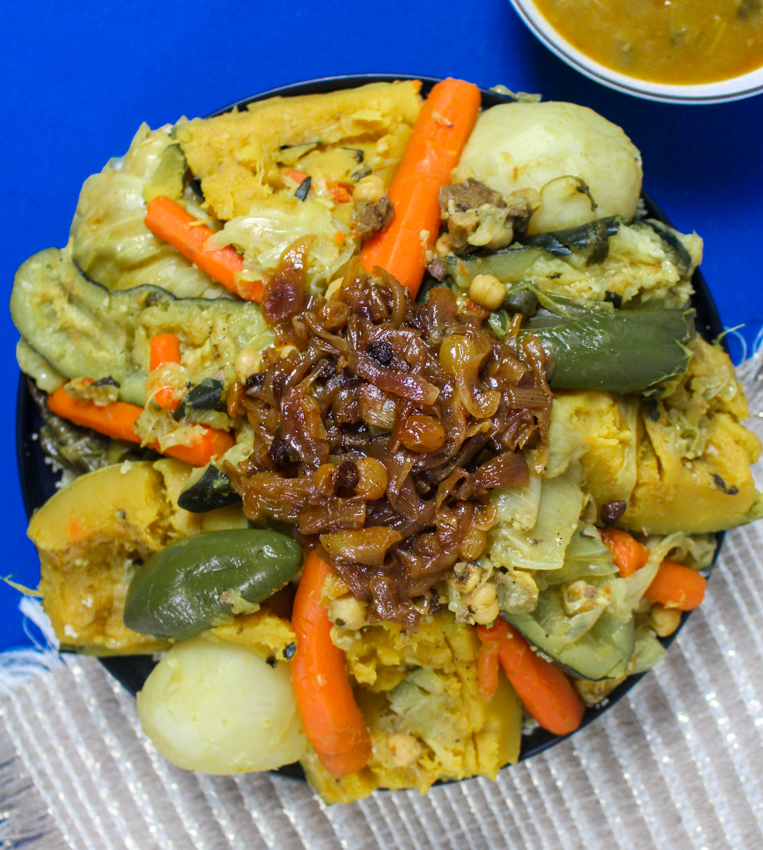 PLAYLIST: I have found some fun Moroccan and Moroccan-inspired songs on Spotify. We listened to this while we were cooking and eating and really put us right into the country! You can find the playlist to all these songs below and by clicking here!
YouTube Videos: You of my favorite things about these virtual trips is watching videos over the food culture of the country. I love this video made by Luke Martin. It really makes you feel like you are actually in Morocco with them. In the video, they eat camel meat and couscous that looks so similar to ours! Here's another great video talking about Moroccan food!
I hope you enjoyed reading about "our trip" to Morocco! If you take a virtual trip to Morocco too, let me know down in the comments!
Interested in taking a trip to a different country? Check out the other countries & states we have visited here!
شهية طيبة! [shahiat tayiba!] - translation of Bon appétit! in Arabic
April 28, 2021 by Laura Bullock