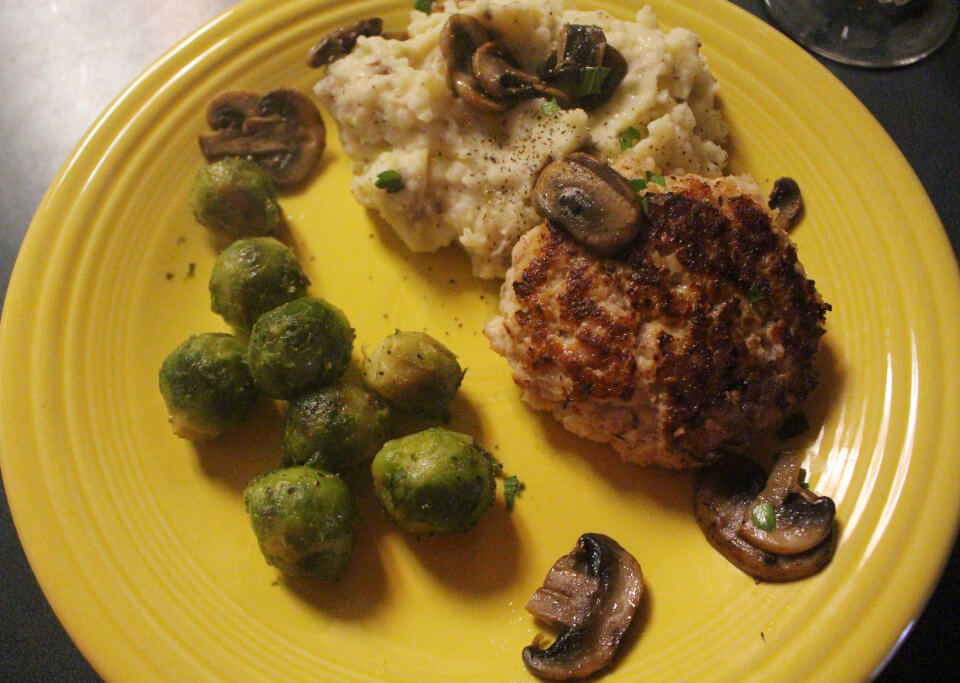 Mastering the Art of French Cooking | Julia Child
Recipes 45-46
- Champignons Sautés au Beurre [Sautéed Mushrooms], p. 513 - Frozen Brussels Sprouts , p. 454
You can buy Julia Child's Mastering the Art of French Cooking which contains these recipes here.
____________________________
Butter Count: +3 TB
Cost: $3.71
- Sautéed Mushrooms= $2.61 - Frozen Brussels Sprouts= $1.10
Here is just two quick vegetable recipes I made up quickly to go along side my main dish. I made a chicken patty made with ground chicken from Blackland Farm & Cattle (Waco, TX), and it was absolutely delicious. I followed a couple recipes I found online since I never had made chicken patties before. I believe the quality of the chicken that I used helped tremendously because these patties were anything but dry and un-flavorful. I also whipped up some mashed potatoes with extra butter which went hand-in-hand with the chicken patties.
What brought this dish together were the mushrooms. These are the famous Julia mushroom, and, as always, it is so important that you do not crowd the pan! If you have too many mushrooms cooking at once, you will steam rather than fry. Their juices would escape, and they will not brown. Also important- mushrooms must be dry and butter must be extremely hot. You'll then toss the mushrooms in the pan for about 4-5 minutes. They will brown lightly, and then just season with salt and pepper right before serving. Easy as that!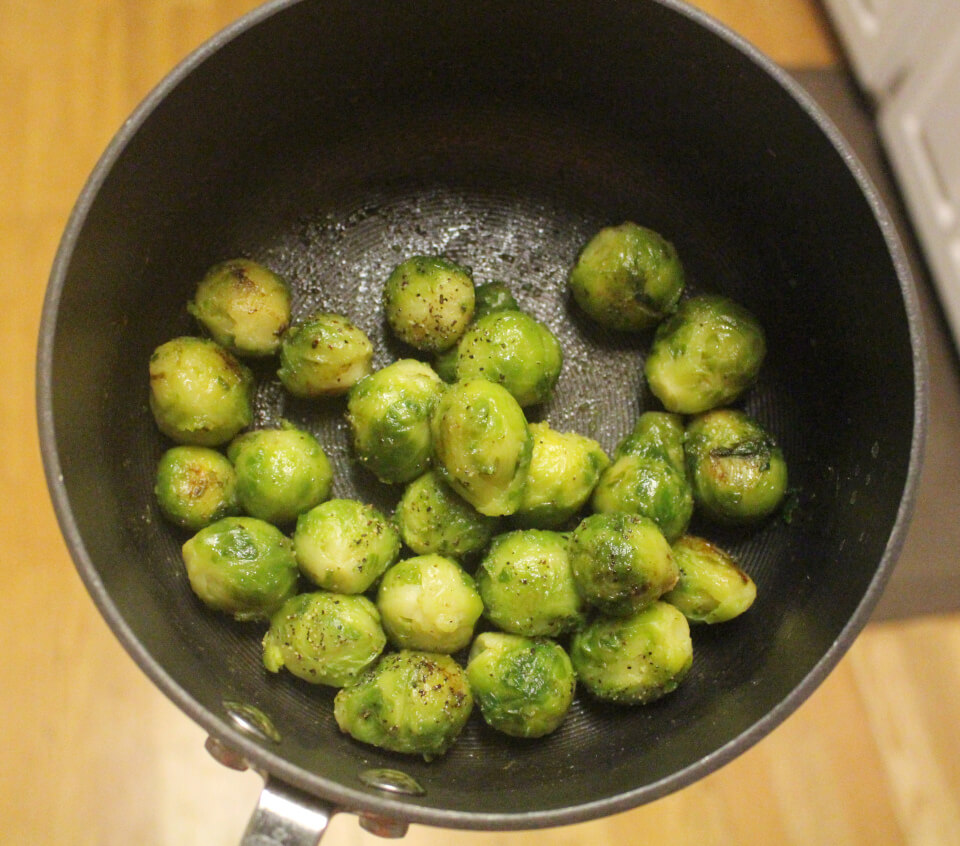 I also decided to make Julia's frozen Brussels sprouts recipe. It seems crazy that this recipe is alongside all these extravagant recipes. But this recipe makes it easy and you get to add butter, so why not? Basically all you do is boil salted, buttered water, add the sprouts, cover, and boil for about 6-8 minutes. Once the sprouts are tender, you will boil off the remaining liquid and season with salt and pepper. And there you have it- fancy frozen sprouts.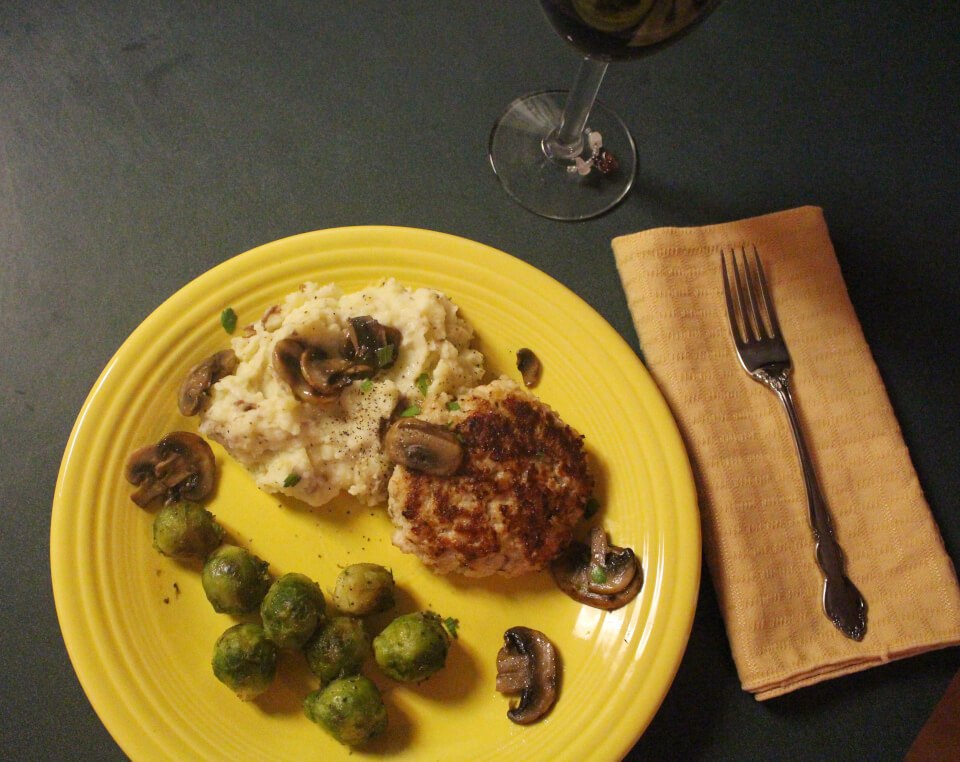 You can find these recipes and all the other Julia Child recipes I make in Mastering the Art of French Cooking
Bon appétit!
October 2, 2019 by Laura Bullock