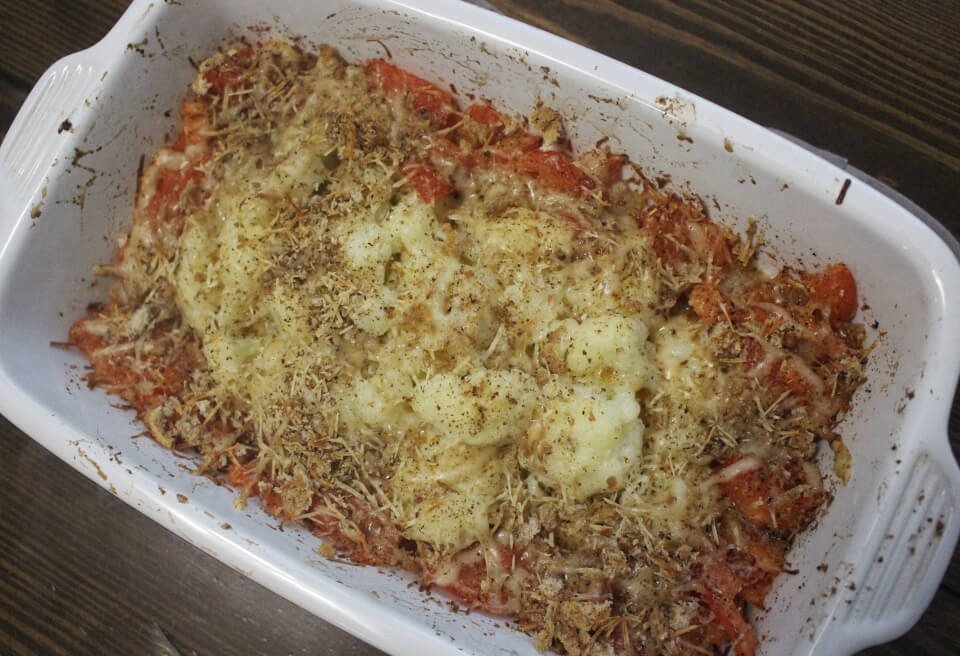 Mastering the Art of French Cooking | Julia Child
Recipes 92-93
- Chou-Fleur aux Tomates Fraîches [Cauliflower Gratinéed with Cheese and Tomatoes], p. 459 - Chou-Fleur Blanchi [Blanched Cauliflower- Preliminary], p. 457
You can buy Julia Child's Mastering the Art of French Cooking which contains these recipes here.
____________________________
Butter Count: +8 TB
Cost: $7.30 [~1.46 per serving]
Well what do you know.. another recipe where I am only able to cook one part of the meal. This time it wasn't because I found worms in the fish but because I ran out of onions. Yes, onions. How can one run out of onions when on a mission to cook 531 French recipes?! I had planned to make hamburgers with cream sauce alongside this cauliflower gratin. However, due to my very strict rule of no omitting or substituting ingredients, I had to abandon the mission. Instead, this gratin was served as a side to a regular ol' American Hamburger served on top of a store bought bun. Despite my change of plans, this gratin was delicious. I am not a huge fan of cauliflower so it was a pleasant surprise. Though I do believe that with enough butter and cheese, any vegetable will taste great.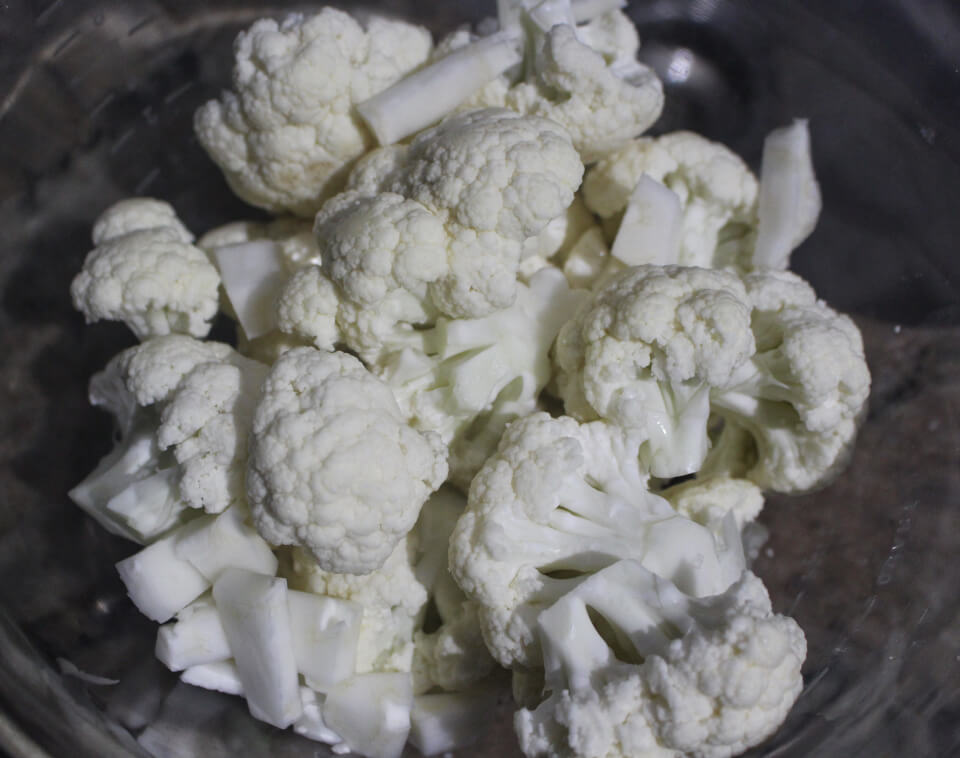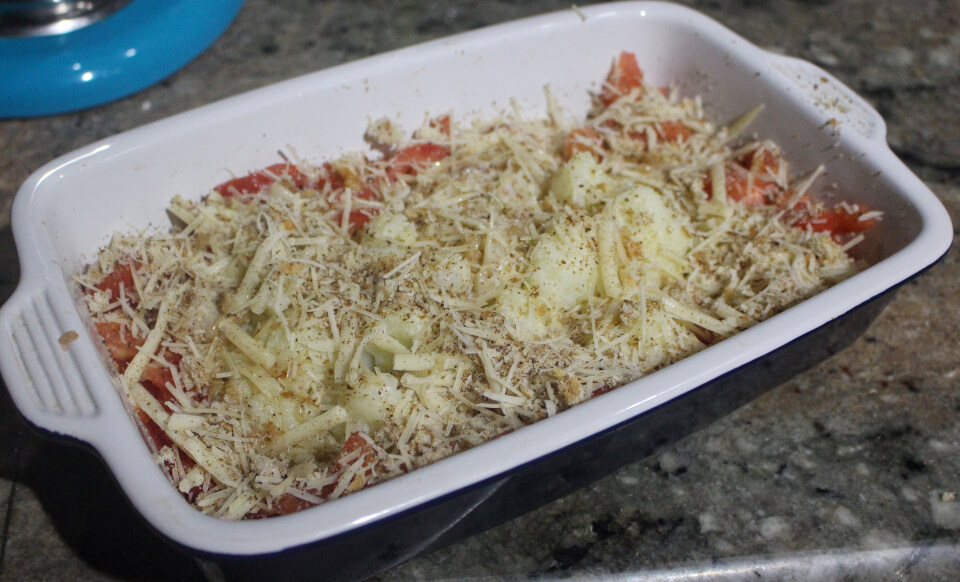 This recipe starts off by blanching cauliflower flowerets (very cute word by the way!). This is accomplished the same way as with all vegetable blanching by boiling slowly in salted water until tender. Once done, the cauliflower is drained. I plunged mine in cold water after removing from the stove in order to retain the taste and texture. Ripe red tomatoes are peeled, seeded, and juiced, and the pulp is cut into stripes about ½ inches wide. Now, all that is pretty much left is putting it in a casserole and baking! The cauliflower is arranged at the center of the dish with the tomato pulp around the edges. It is all seasoned with salt, pepper, and melted butter. Next Swiss and Parmesan cheese and bread crumbs are sprinkled over everything. Lastly, more melted butter is poured on top. It will take about 30 minutes in a 375-degree oven for the gratin to warm thoroughly and brown slightly on top. This dish is beautiful in sight and in taste! It would go great with any type of steak or hamburger- no doubt!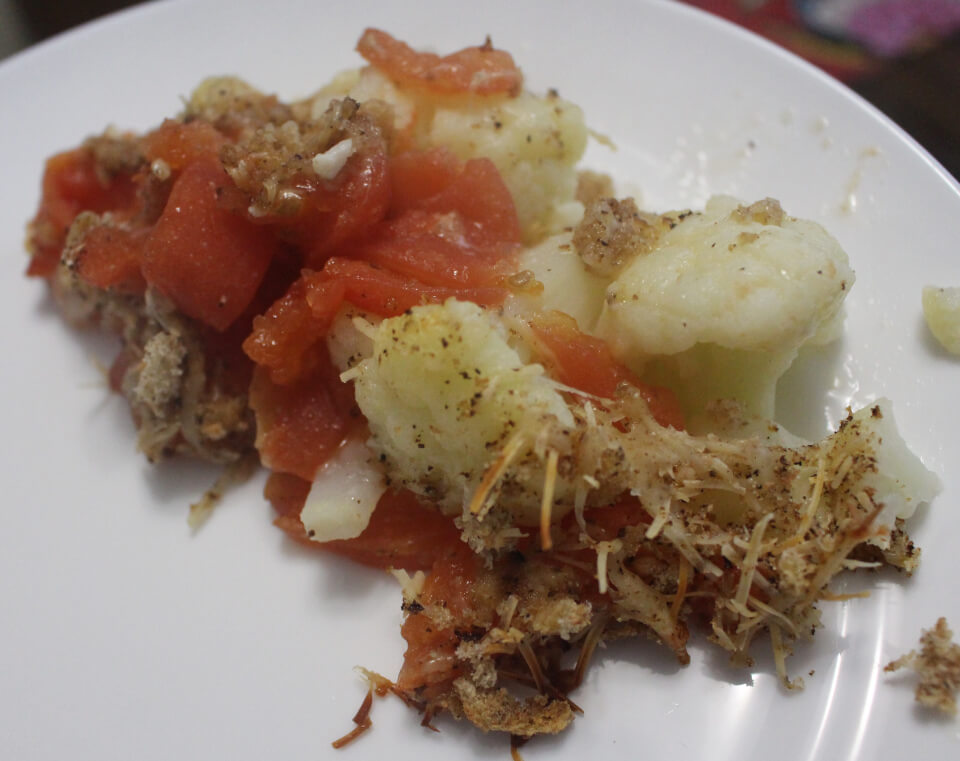 You can find these recipes and all the other Julia Child recipes I make in Mastering the Art of French Cooking
Bon appétit!
April 5, 2020 by Laura Bullock