Cooking Around the World | Iowa, United States
January 22, 2021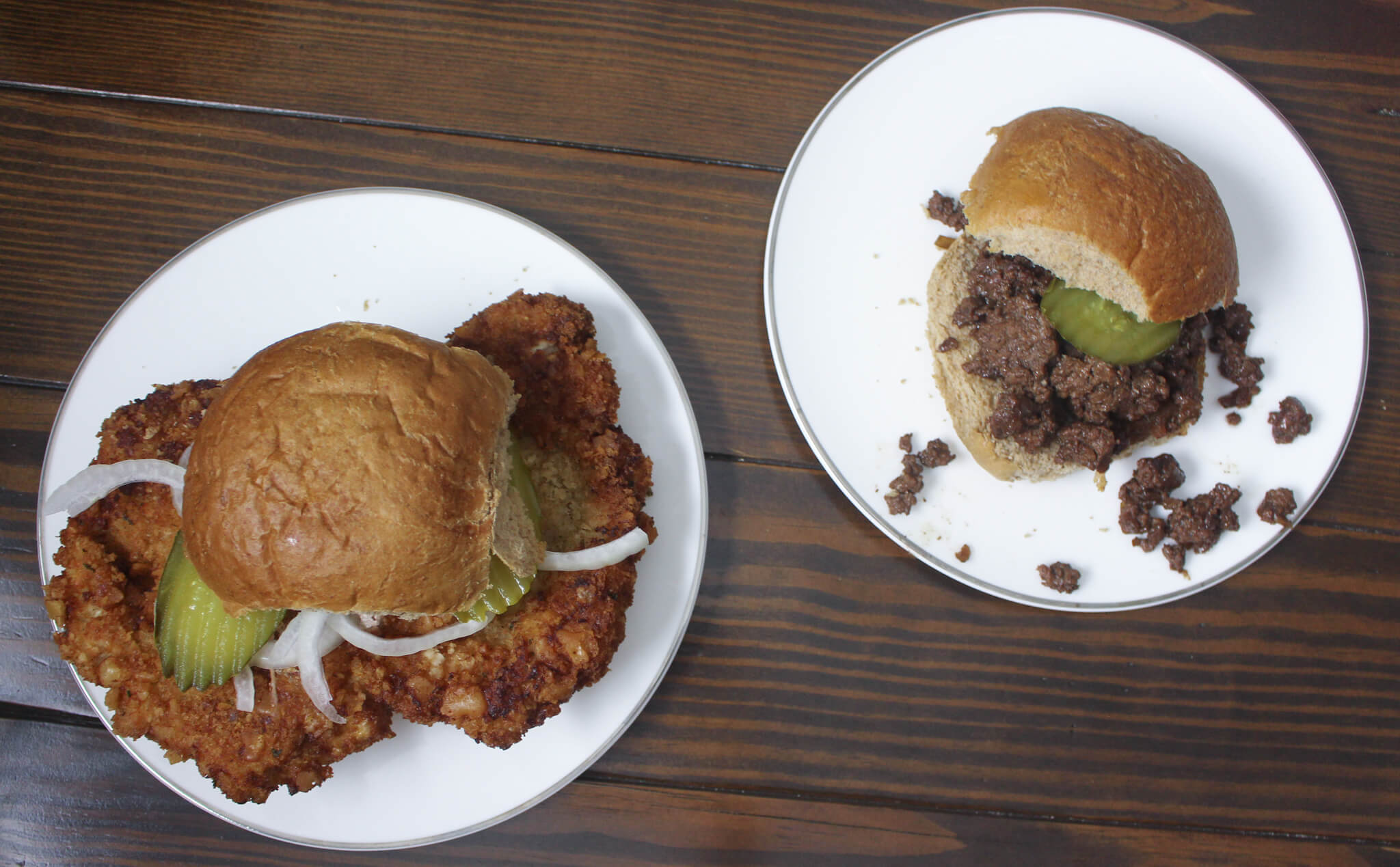 Welcome back to Cooking Around the World! This is one of my favorite cooking series because we get to try all these new wonderful foods! Since we are from the United States, we really wanted to incorporate the US into the fun. In order to do that, we found a Reddit forum that asked the question, "Which food is your state most known for?" I'll be honest, cooking around the US seems like it's going to be an easier task than cooking around the world since we can find almost all the US ingredients at our local grocery store. If you are wanting to cook some fun new popular foods without the trouble of hunting down ingredients then this might be right up your alley! You can find the complete list for America here.
The State: We used a random number generator to select which state was first. It chose Iowa! Let's see what Iowa has to bring to the table!
Tidbits about Iowa (IA):
- Location: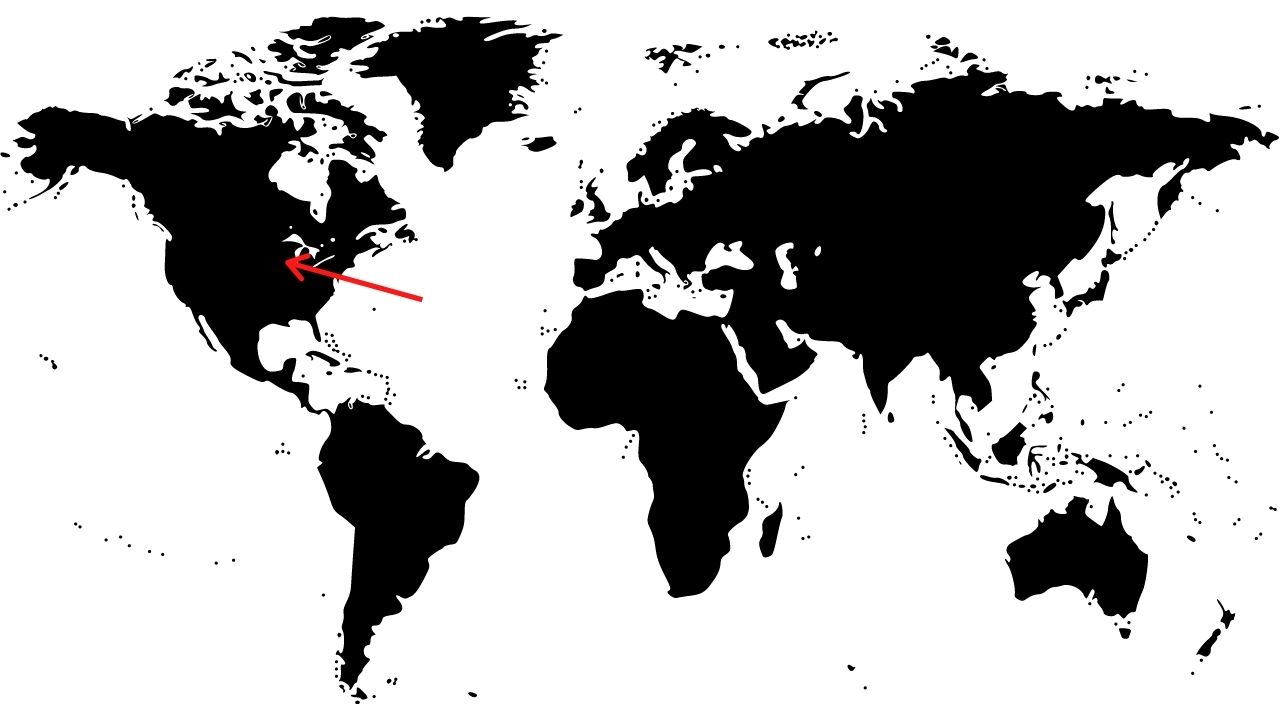 - Capital: Des Moines
- Nickname: Hawkeye State
- Flag: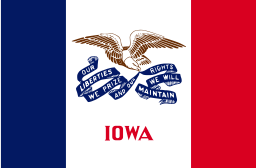 The Recipes: The dish that Iowans chose as their most popular food made me giggle. The number one food was "Huge Fried Pork Tenderloin on a Regular Bun." Yep, that sounds like America to me! The second food was "Loose Meat Sandwich."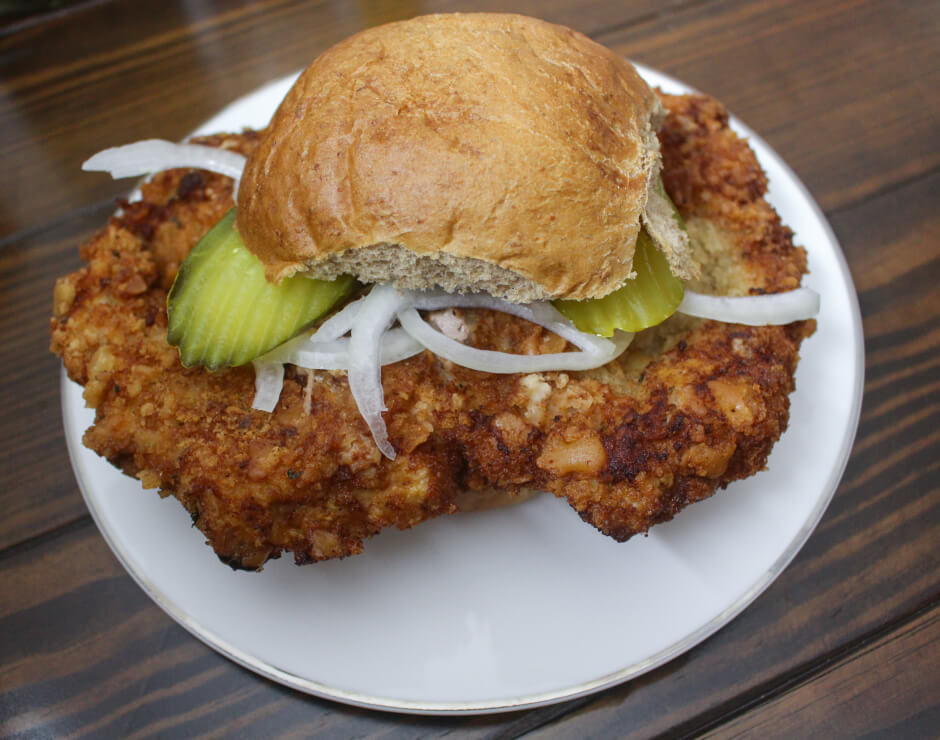 Huge Fried Pork Tenderloin on a Regular Bun: I'm pretty sure my mouth dropped open when I first googled pictures of this HUGE sandwich! The beautifully fried meat goes way past the regular-sized bun and hangs over on all sides. At first site, it reminded me of wiener schnitzel which is a thin and bread pan-fried veal cutlet. In Iowa, these sandwiches are usually just called "tenderloin sandwiches," and they are a big deal, literally BIG. Many small town restaurants in Iowa enter into the competition every year for best tenderloin sandwich. However, many will claim to serve the most award-winning or the biggest sandwich. On The Des Moines Register's website, you can read about the winners. In 2020, the award was given to PrairieMoon in Prairieburg, Iowa. They claim the key to a good tenderloin sandwich is not the breading but the flavor and tenderness of the pork. They soak their pork in buttermilk for a whopping 72 hours to help tenderize!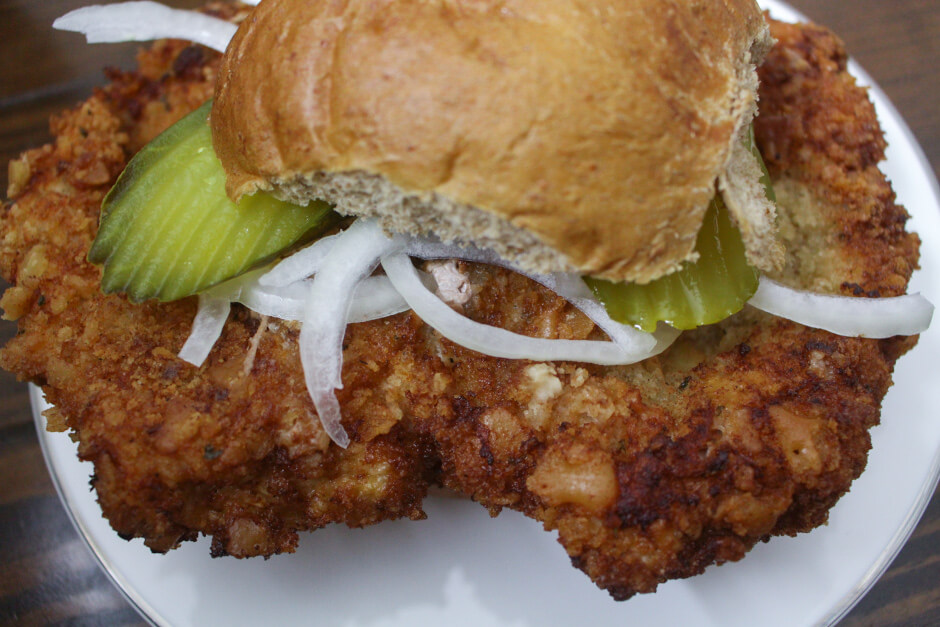 To stay as authentic as possible, I try to stick with recipes written by people from that area. In my search, I stumbled across the blog, Iowa Food & Family Project. You can find the recipe for their pork tenderloin sandwich here. The pork is first butterflied and beaten with a meat mallet to 1/4 inch thick. What a workout! The breading for this pork consisted of flour, cornstarch, salt, pepper, eggs, milk, Chicken in a Biskit crackers, and panko. The pork is fried until golden brown on each side and served on a regular-sized bun. I think it's pretty important to not get a large bun. You want the pork to extend past the bun on all sides, or I don't think it would be a "Huge Fried Pork Tenderloin on a Regular Bun." We topped our sandwich off with mustard, pickles, and onion slices.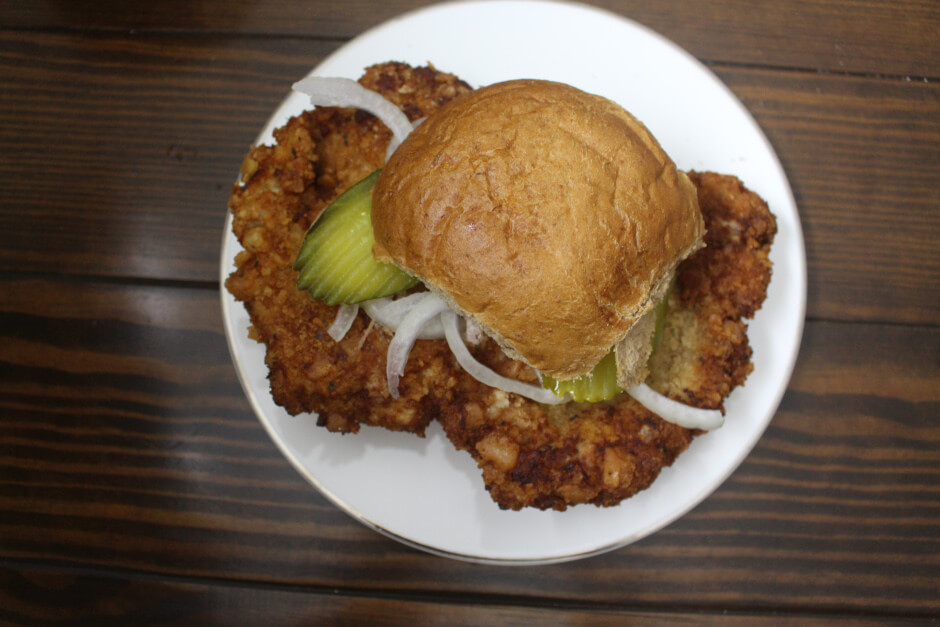 This sandwich was amazing and incredibly filling. Wow! I probably could finish one by myself, but I would be miserable the rest of the day. I can totally see why this is famous in Iowa. I only wish it were famous here too!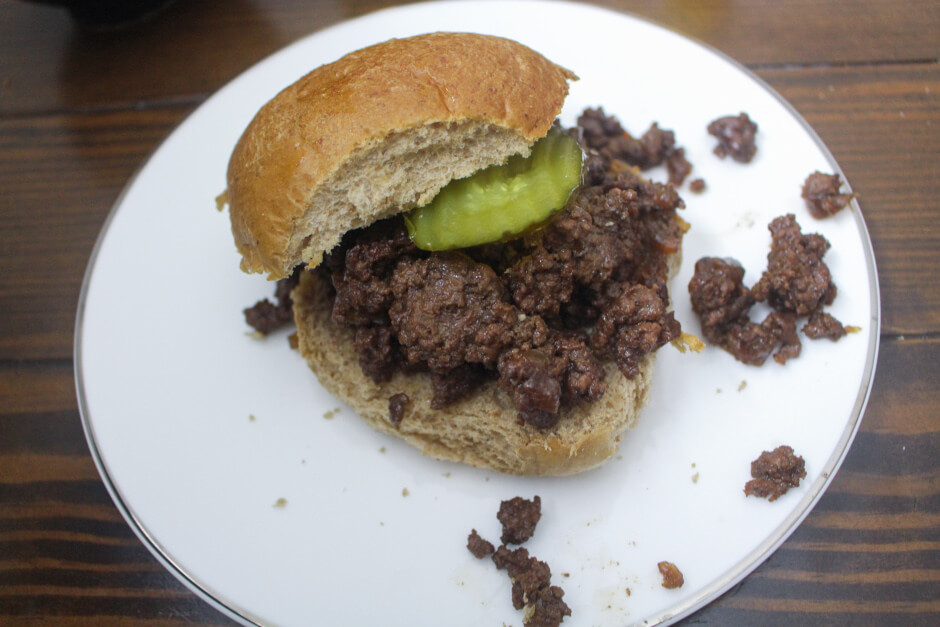 Loose Meat Sandwich: In Iowa, these sandwiches are also known as Maid-Rites. Maid-Rite is a restaurant that specializes in loose meat sandwiches. So what are they? They are seasoned ground beef on a bun. And even don't think about calling them Sloppy Joe's. Seems like that may be a bit annoying to some Iowans. However, to me, these sandwiches were the same thing as Sloppy Joe's but without the sauce. It may sound a tad bit plain, but these sandwiches could pack some flavor! The recipe I used was from Iowa Girl Eats. You can find the reicpe here.
This was a really simple recipe to throw together. First, an onion is sauteed and the ground beef is browned. A beef bouillon cube, water, pepper, soy sauce, and steak sauce are added, and it all simmers for 30 minutes. The meat is served on a bun and topped with ketchup and pickles. This sandwich was seriously so good. I thought that it might be a little bland due to it having no sauce, but I couldn't have been more wrong. Highly recommend trying it out if you haven't before!
While eating these two sandwiches, I had the hardest time picking a favorite. I would take a bite of the tenderloin sandwich, and I would say that was definitely my favorite of the two. Then I would take a bite of the loose meat sandwich and that one then would become my favorite. Honestly, I think it's a tie. Too hard to decide. Both are sooo tasty!
I hope you enjoyed reading about "our trip" to Iowa! If you take a virtual trip to Iowa too, let me know down in the comments! Or maybe you are from/currently live in Iowa? Let me know what your favorite Iowan treat is down below!
Bon appétit!
January 22, 2021 by Laura Bullock